Father of Child Genius champion slammed as 'obnoxious' and 'disgusting'
The father of this year's Child Genius champion has been labelled "obnoxious" by viewers of the kids' quiz show.
Twelve-year-old Rahul was named Child Genius 2017 in a tense final on Saturday night in which he saw off one of the youngest entrants in the competition.
The schoolboy, from Barnet, was the last child standing on the Channel 4 show after he swept to a 10-4 victory in a head-to-head final with nine-year-old Ronan.
However it was his competitive father, Minesh, an IT manager, who caught the attention of viewers with bold statements about winning and his enthusiastic support.
Fans on Twitter called his behaviour "disgusting" particularly after he appeared to laugh when Ronan answered a question incorrectly.
@Shriankakalia posted: "#rahul won #ChildGenius – well done but his father failed in every way #disgusting behaviour towards the other contestants #shameonyou."
@Tracey_s tweeted: "Rahul's dad should be ashamed of himself, laughing at Ronan getting the wrong answer, what an obnoxious man."
@Shaunaaydwi wrote: "Why does Rahul's dad think it's acceptable to laugh when Ronan has an incorrect answer? That's a. child. Disgusting."
Before the win Minesh had said: "We're a family who are used to winning and doing well in exams and competitions and things."
@RebeccaM0rl3y tweeted: "I'm sorry but when has it been acceptable for rahul's dad to laugh at ronan for making a mistake?"
Some viewers called on fans to not blame Rahul for the "sins of the father".
Caroline Richardson wrote: "He's a great kid, & a brilliant mind. May he 'learn' empathy."
William Pearce posted: "Poor Rahul. A kind boy who respects his opponents unlike his dreadful father."
He clinched the title after answering a question on 19th-century artists William Holman Hunt and John Everett Millais' involvement with the Pre-Raphaelite Brotherhood.
On his win, the youngster said: "I am extremely delighted to win, well done to Ronan and all the other competitors. Thank you."
Rahul captured the imagination of audiences earlier in the competition after he gained full marks in a spelling test and correctly memorised the order of a pack of cards.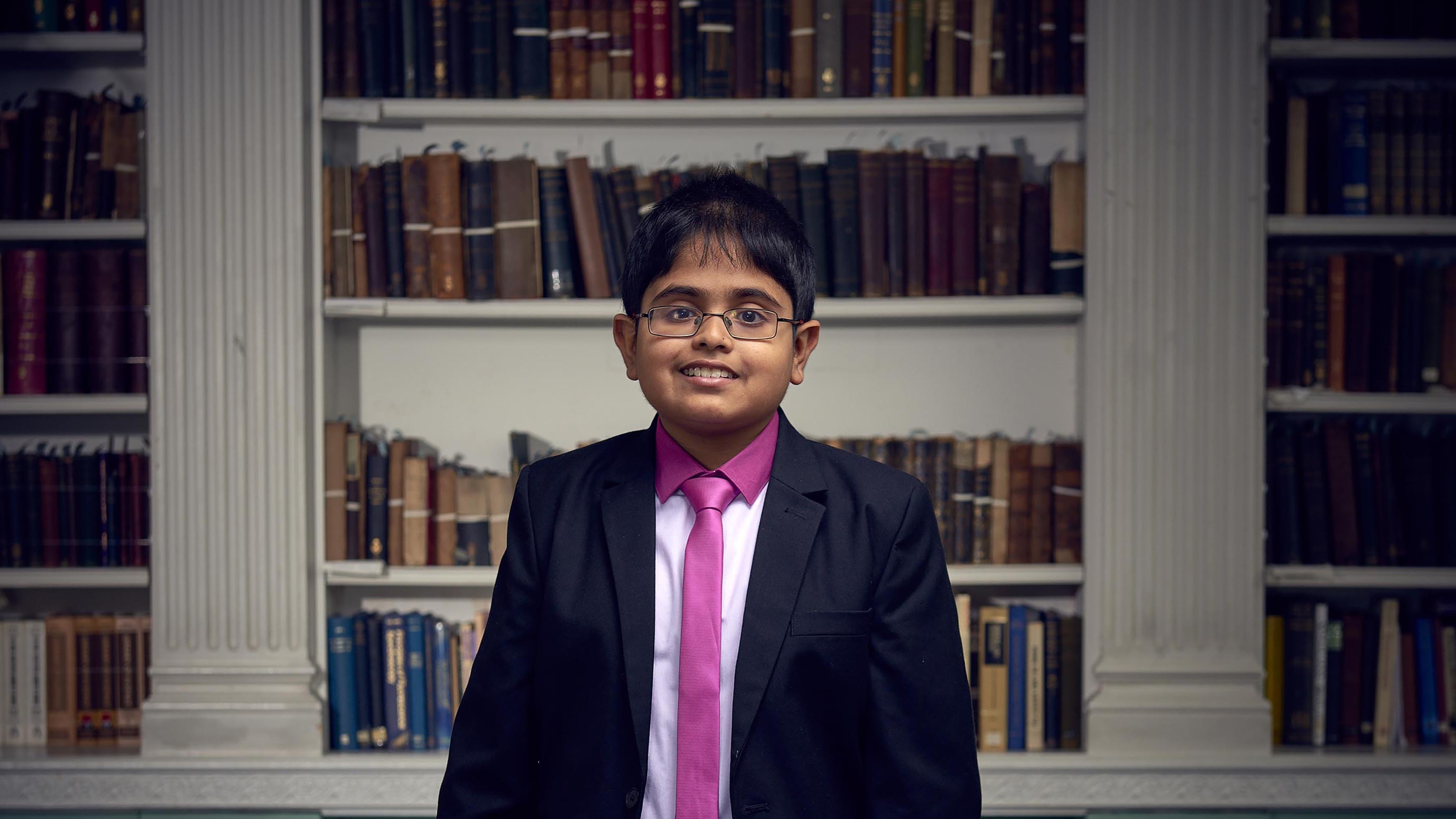 He had been expecting to do battle with 11-year-old Joshua but Ronan's knowledge of 1666 London saw him secure a spot in the final.
Both the grand finalists scored 15 in their specialist fields, with Rahul focusing on Edward Jenner's medical innovation and methodology in 18th-century England.
Joshua, from Staffordshire, came in fourth behind 12-year-old Dylan in third while the only girl to reach the final, Aliyah, 10, placed fifth.