Jake Quickenden reveals he hid his receding hairline in I'm A Celeb jungle
Reality TV star Jake Quickenden has told of his years-long battle with insecurity about his hair loss, while joking that he goes topless to distract from his receding hairline.
The former X Factor contestant and I'm A Celebrity… Get Me Out Of Here! star recently underwent a hair transplant, and he said he hopes the procedure will help to boost his confidence.
Quickenden, 28, also said that he constantly wore a bandana to disguise his hairline while in the I'm A Celebrity jungle back in 2014.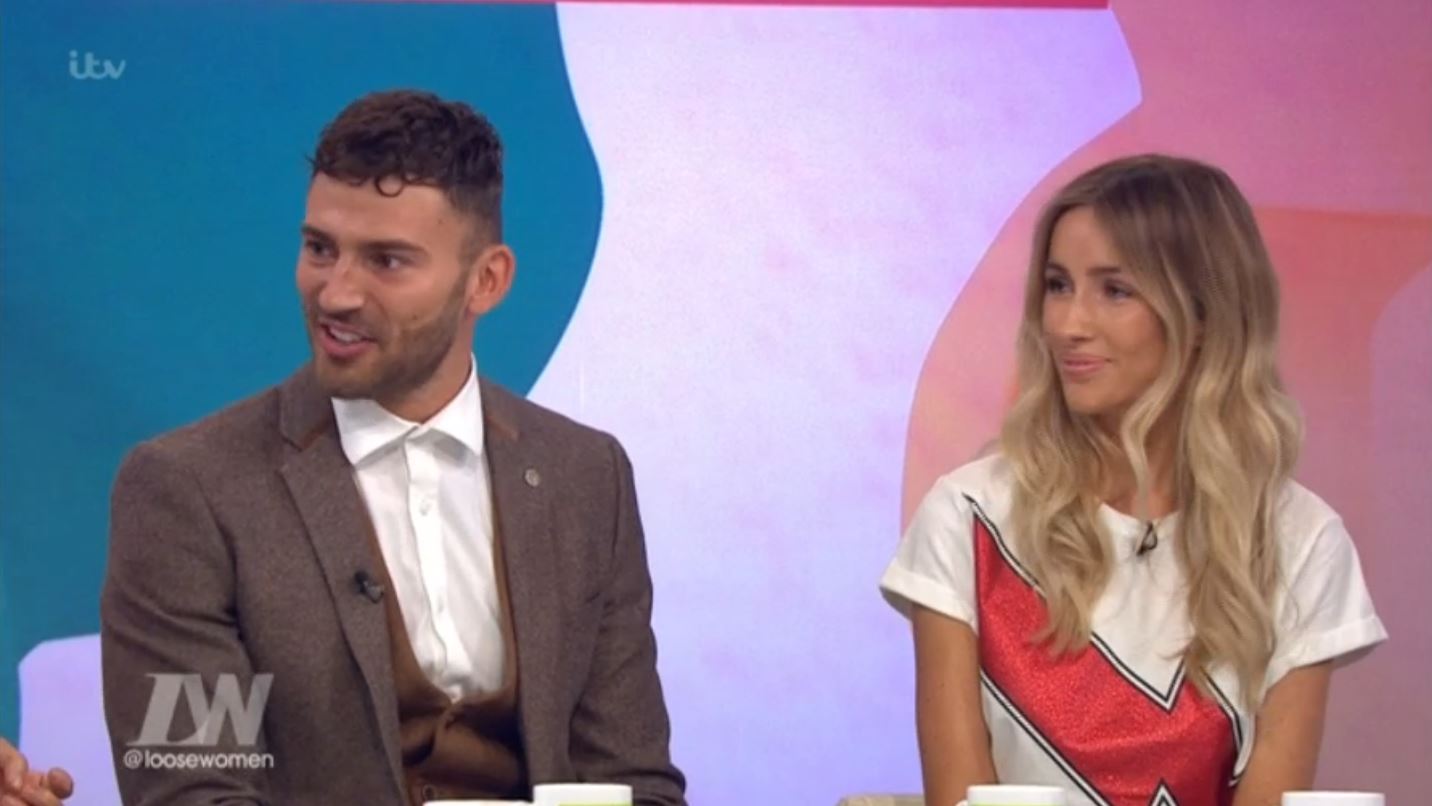 The TV personality and singer told ITV's Loose Women that he had been "paranoid" for five years about his hair, and that while his father "looked great" bald, it was not something he would do himself.
He said: "I've done something for myself to sort my insecurity out.
"Honestly it's been with me for about five years. My dad was bald, but he looked great bald, and I shaved my head for the Teenage Cancer Trust.
"I remember looking in the mirror thinking 'wow, you need hair, you are ugly'. So I thought, if my hair ever goes, I'm struggling."
Quickenden said: "For five years I was counting hairs on my pillows thinking, has it fallen out? I was just really paranoid about it."
He said he would often use a spray to hide his receding hairline and, asked how he dealt with it while in I'm A Celebrity, he revealed that he hid it.
"If you notice, I did not take my bandana off once," he said.
"Apart from my shower, I didn't take it off."
Loose Women panellist Kaye Adams joked that she was not looking at his hair, as a picture of Quickenden flashed up on the screen from the jungle, showing him topless with the bandana on his head.
Quickenden quipped: "That's why I've always got my top off, so nobody looks at my hair."
He appeared on the daytime programme along with his girlfriend Danielle Fogarty, the daughter of his I'm A Celebrity co-star Carl Fogarty, and he said he had the hair transplant to help boost his confidence for their future wedding.
Although the pair are not engaged, he said he "obviously" wants to marry her and that it will happen.
"I didn't want to walk down the aisle and feel less confident," he said.
"I wanted to be my confident, bubbly self. It's one of the main reasons, so I could feel as confident as Danielle."