Chloe Khan posts Twitter rant over TV appearance
Reality TV star Chloe Khan raged over the shade of her foundation and the placing of her "cheek bone contour" following an appearance on This Morning.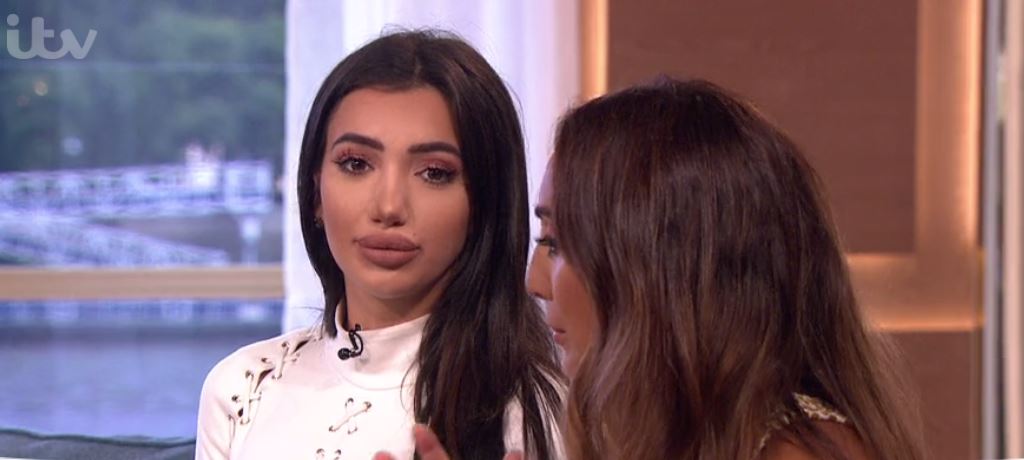 The former Celebrity Big Brother star posted a rant on Twitter, saying she was "absolutely gutted" about how she looked.
Blaming her "team", she wrote: "My foundation is about 10 shades lighter than my face and my cheek bone contour is practically on my jaw."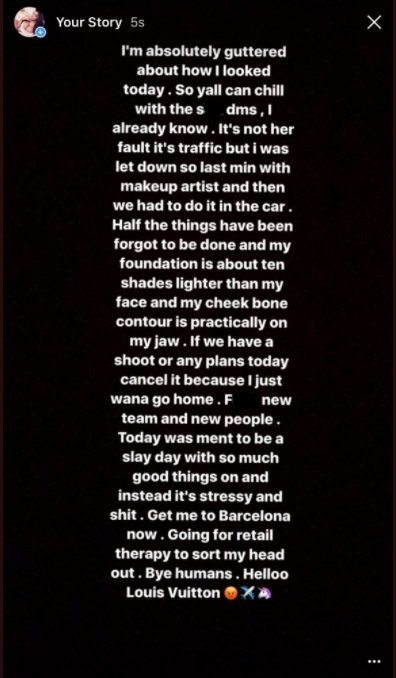 "F*** new team and new people. Today was meant to be a slay day with so much good things going on and instead it's stressy and shit. Get me to Barcelona now. Going for retail therapy to sort my head out. Bye humans, hello Louis Vuitton."
Khan, who estimates she has spent £100,000 on plastic surgery, had told This Morning that she had a botched second round of surgery on her nose.
"I can't smell and I can't breathe through my nose anymore. I have to tape it up. 20 hours a day," she said.