Kate Beckinsale criticises pressure for unattainable body type
Kate Beckinsale has slammed the "ridiculous" expectations put on women over body shape.
The actress, 44, discussed body image when asked about the advice she had given her 18-year-old daughter.
She told US talk show host Chelsea Handler: "Now you're supposed to have…a ridiculous ass and ridiculous boobs and a tiny waist and everything else.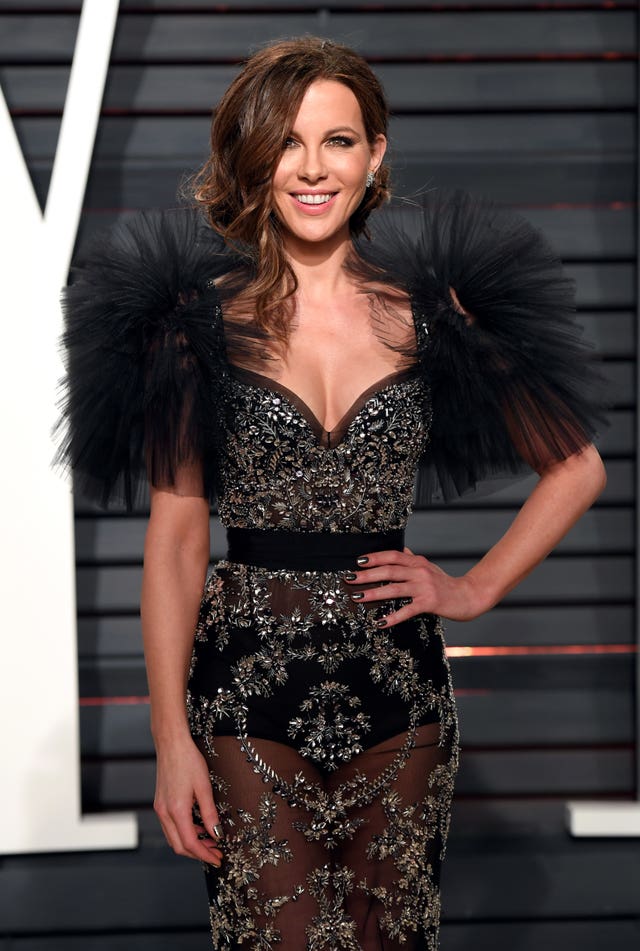 "And meanwhile a lot of political s*** is happening…. maybe we can't have abortions anymore, that sort of thing."
The Underworld star told her daughter to read Susan Faludi's book, Backlash: The Undeclared War Against American Women.
"She talks about how when, politically, women make big strides it seems to always happen that the fashion becomes for a completely unattainable body type," Beckinsale said.
"It's a sort of unconscious way of controlling women to distract them into a kind of self-loathing. You get the vote, but it means … you can't have any boobs".
She added that "the more we get sucked in and concentrate on our own a**, the more stuff can happen to us".
Beckinsale also discussed on the show, streaming on Netflix, what it's like co-parenting with her ex Michael Sheen, who's now dating comedian Sarah Silverman.
"If you both really put your kid's well-being first, and share a sense of humour, you're sort of halfway there," the star, who's dating 21-year-old actor Matt Rife, said.