First-look picture of returning Red Dwarf sees cast transformed into mechanoids
The first image from the new series of returning science fiction sitcom Red Dwarf shows the crew morphed into androids, like the character Kryten.
The cast – Craig Charles, and Chris Barrie, Danny John-Jules – spent hours in make-up to be transformed into mechanoids, a process usually only endured by Robert Llewellyn.
Llewellyn, who plays show favourite Kryten, said it was "the weirdest thing" seeing his co-stars as androids.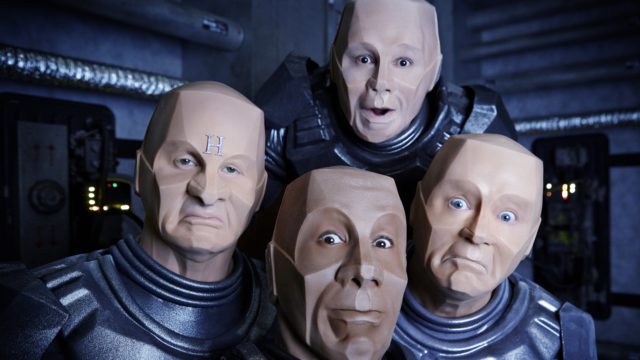 Charles, who plays Dave Lister, said: "It was so uncomfortable, so hot, I thought I was crying at one point but I wasn't, I was sweating through my eyes! Chris (Barrie) got ill wearing it."
He has starred as low-ranking crew member Lister in the sci-fi comedy series since it first aired in 1988.
The series, which tells the story of the survivors on spaceship Red Dwarf three million years in the future, and ran until 1993 and then returning again in 1997 for a couple of years.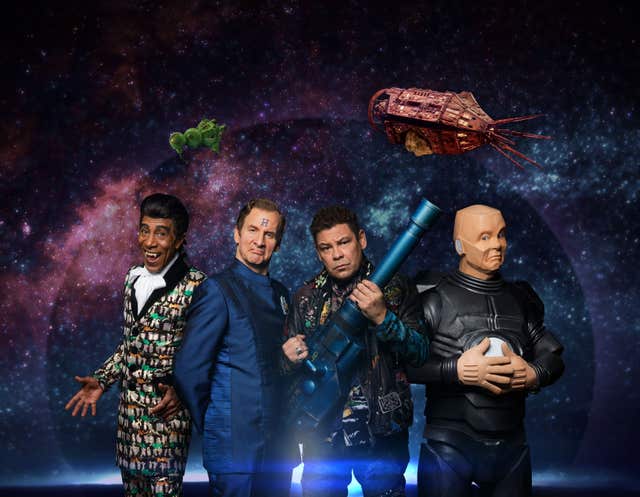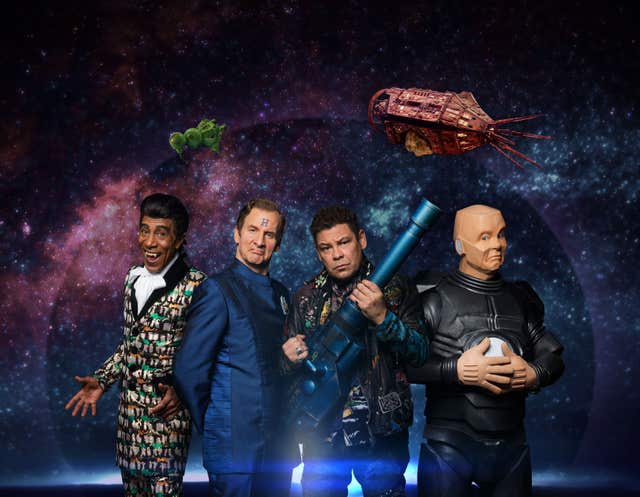 It was rebooted again in 2009 for a mini-series and returned for a full series in 2012.
The 11th series was released last year, and the 12th is out later in autumn on Dave.
John-Jules, who plays The Cat, said: " It was quite disturbing. The thing was we could only see your eyes, scary it actually looks like you in the mask. We ended up in the scenes, kind of staring at each other."
He added: "28 years of guilt, of calling him (Llewellyn) a big wuss. We literally went out bowing to (Rob), because it was amazing."
Barrie, who stars as Rimmer, said: "It was brilliant in the morning, wasn't it, but over lunch, sitting in it and waiting is always the hardest bit.
"When you're working I'm not bothered about it, but when you're having to wait, and you're in the mask and you can't do anything, you're thinking 'is this going to come off?!'"
Red Dwarf XII starts on Dave in the Autumn