Olivia Colman: Jodie Whittaker will do The Doctor 'better than anyone'
Olivia Colman has sung the praises of her Broadchurch co-star Jodie Whittaker after she was handed the lead role in Doctor Who.
Whittaker becomes the first female Time Lord in the hit sci-fi series as she replaces Peter Capaldi.
Colman, who was linked with the role alongside a number of other big names, said she had "no idea" Whittaker had landed the part until Sunday's announcement.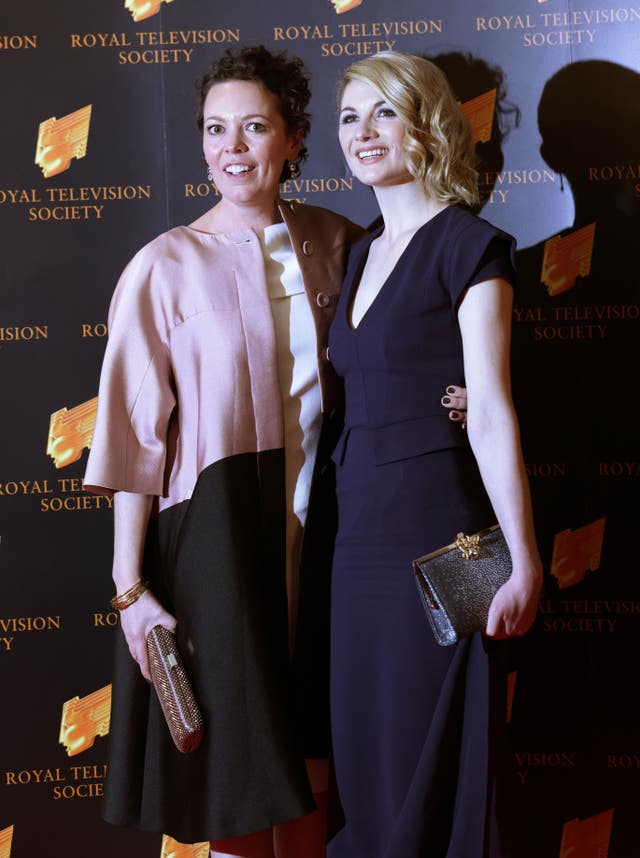 She told BBC News: "I was really impressed because we've seen each other since she's found out … I was just like 'my god' when I found out.
The actress added: "She'll do it better than anyone, I'm so proud of her."
She also pleaded with people to leave Whittaker alone and "let her do the job brilliantly".
"It's a massive, massive thing that she's undertaken and she will be great. It's not her job to fly the flag for all of womankind … the creatives have made the decision that part should be a woman and it's about time," Colman said.