Glastonbury pays tribute to victims of Manchester attack and Grenfell Tower fire
Music legend Peter Hook has led a minute's silence at Glastonbury Festival to remember those who lost their lives in the Manchester attack and Grenfell Tower fire.
The co-founder of Joy Division and New order stood on the Pyramid Stage in front of thousands of people at 10.40am.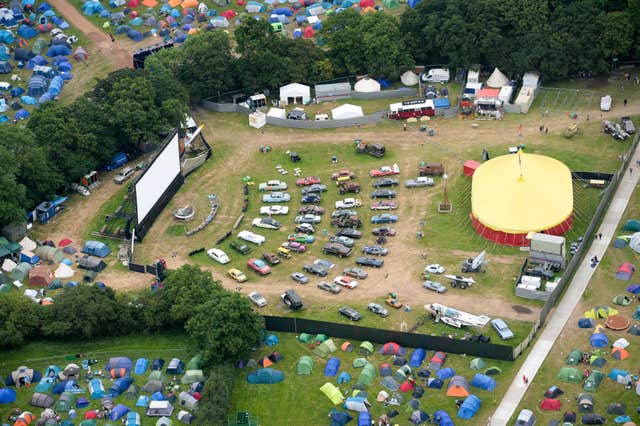 Thousands of revellers stood silent, with some waving flags – including those bearing images of the worker bee, a symbol of Manchester, and: "We Love MCR".
Hook's daughter was at the Ariana Grande gig on May 22 and was taken to hospital, where she spent time on crutches, after being trampled.
"Good morning and welcome to Glastonbury," the bassist told the sprawling crowds at the festival, where music events officially begin on Friday.
"I have been very kindly asked by the Eavis family to lead this minute's silence.
"Could we please use it as a chance to send our hopes and our prayers for love and life and freedom – the things that we are here to celebrate.
"We send our sympathies to everyone affected by the events in London and Manchester and everyone affected in Grenfell Tower.
"God bless you all. Thank you."
Mr Hook appeared on stage with Happy Mondays singer Rowetta, with Hacienda Classical.
On Thursday, an estimated 15,000 festival-goers took part in an attempt to create the largest human peace sign at the festival's Stone Circle.
Hollywood actor Johnny Depp received a rock star welcome as he arrived to introduce his 2004 film The Libertine in a vintage blue Cadillac.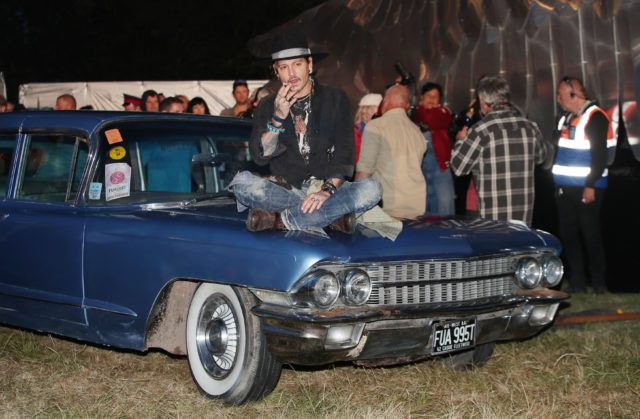 He appeared at drive-in cinema Cineramageddon dressed in distressed jeans and a black hat to speak about the film, but spoke of US President Donald Trump following shouts from the crowd.
"I think he needs help and there are a lot of wonderful dark, dark places he could go," Depp said, to loud cheers.
"It is just a question – I'm not insinuating anything. By the way, this is going to be in the press. It will be horrible. I like that you are all a part of it.
"When was the last time an actor assassinated a president? I want to qualify, I am not an actor. I lie for a living. However, it has been a while and maybe it is time."
Avon and Somerset Police said crime at the festival was "significantly down" on 2016.
Officers have arrested 30 people on site since Wednesday, with 29 crimes reported. There were 62 crimes reported by Thursday in 2016.
Most of the arrests relate to thefts, with others drug or counterfeit money related.