Tracey Ullman makes her debut as Theresa May
Tracey Ullman tackles Theresa May for the first time in her new TV show.
The actress, 57, who has delighted viewers with her impressions of Angela Merkel and Nicola Sturgeon in her sketch show, dons a wig, dark suit, red nail polish, jewellery and a wary smile for the role.
In one shot, she stands alongside husband Philip, played by actor Laurence Rickard.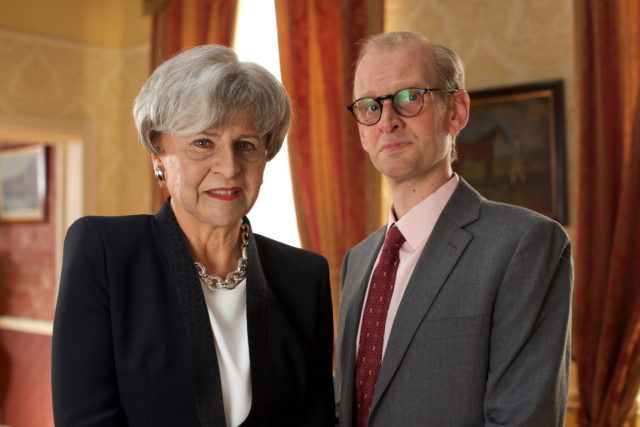 Tracey Breaks The News is a new political and topical offering from the comedian to air on BBC1.
It will feature the TV star as a mix of famous political figures and everyday people reacting to the results of the recent general election and the anniversary of the Brexit vote.
Ullman will also return as political leaders Merkel and Sturgeon in the show, which presents the reaction to world events of Russians, Europeans and Melania Trump.
The comedian, also known for her impression of Dame Judi Dench, previously said of the new special: "We've decided to shake it up with a more topical format because things move so fast these days – it's like, every 10 minutes I'm voting for something.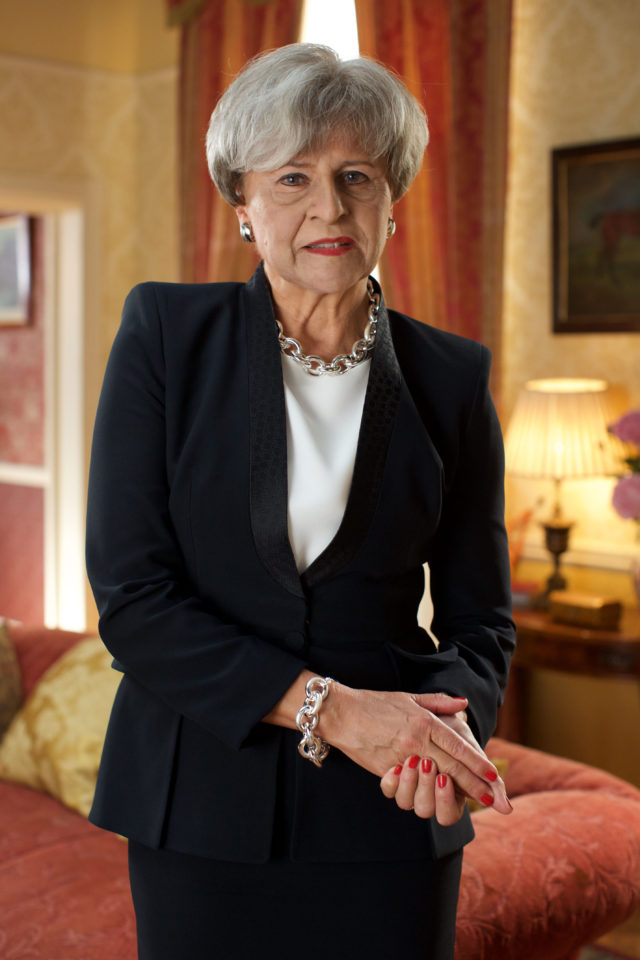 "There's never been a better time to be imitating world famous political women, and I admire and thank them all: Angela Merkel, Nicola Sturgeon, and my home girl newbie Theresa May."
The half-hour special follows two series of Tracey Ullman's Show, following Ullman's return to the BBC.
:: Tracey Breaks The News is on BBC1 tonight (Friday) at 9:30pm.