Justin Trudeau: Music should be open to all
Canada's prime minister Justin Trudeau has said he thinks amateurs and prodigies alike should have the chance to pursue their interest in music.
Trudeau spoke to British pianist James Rhodes about how he saw music opportunities developing in Canada and said that chances to learn shouldn't be limited to the super talented.
Rhodes visited Canada, which is celebrating its 150th anniversary year, as part of the Sunday Feature for BBC Radio 3 titled Geeking Glenn Gould, in which he traced the old haunts and acquaintances of his pianist idol who died 35 years ago.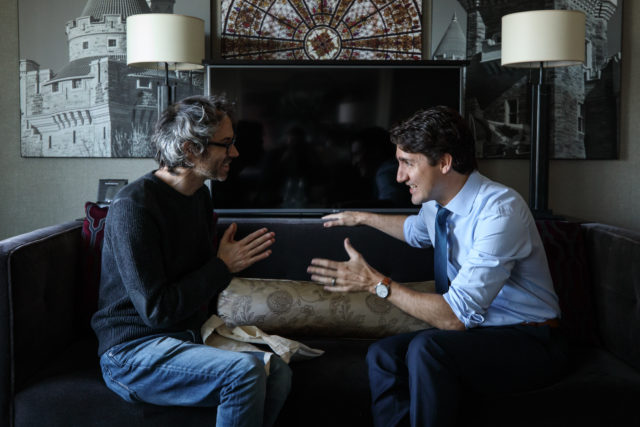 Trudeau told Rhodes: "We can always recognise the prodigies.
"There always will be opportunities for someone with incredible skill to end up going to a top music-focus school.
"Where I worry is, it's not just about the prodigies, it's not just about the Olympic athlete, it's about making sure that everyone has the capacity to discover, to evolve, to grow, to challenge themselves in multiple directions and music is, as we all know, an extraordinarily powerful way of connecting, of developing, of growing.
James Rhodes presented the radio feature (Ian West/PA)
"Quite frankly, your story is an incredible example of that."
:: Geeking Glenn Gould airs on BBC Radio 3 on Sunday at 6.45pm.