Dodgeball stars Ben Stiller and Vince Vaughn suit up for charity rematch
Dodgeball stars Ben Stiller and Vince Vaughn are suiting up for a rematch in aid of charity, 13 years after starring in the comedy film.
The Hollywood actors have reprised their roles from 2004 hit Dodgeball: A True Underdog Story in a hilarious sketch on the website Omaze.com.
In the clip, White Goodman (Ben) explains that he and the Purple Cobras are getting ready to face off against Peter La Fleur's (Vince) Average Joes.
Fans taking part have the chance to play a little dodgeball with Ben himself.
He says: "Sorry to interrupt your internet life, but for the last 13 years while I've been living a sugar-free, protein-forward lifestyle, I've watched as all of you have gotten fatter and dumber with your hashtags and your baes and your Kanyes.
"Everyone is so PC now. Even good old-fashioned bullying is out.
"Well, White Goodman has decided to get with the times."
He continued: "It's time for a little charity dodgeball, b*****s."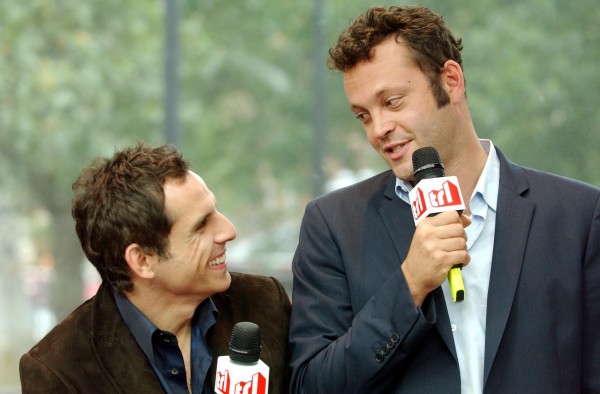 Participants have to pick between the teams and sign up on the Omaze site.
Money raised will benefit The Stiller Foundation, the actor's nonprofit organisation which supports children around the world by providing educational opportunities for them.
Other stars from the original film are also seen in the clip, including Missi Pyle, Justin Long and Christine Taylor.