Grantchester star James Norton faces afterlife in first trailer for new Flatliners film
British TV hunk James Norton battles with the consequences of life after his own death in the chilling first trailer for the next instalment of cult horror film Flatliners.
The Grantchester and Happy Valley actor appears in the star-studded remake of the original 1990 film alongside Juno star Ellen Page, Vampire Diaries' Nina Dobrev and Rogue One's Diego Luna.
Flatliners follows five daring medical students who, obsessed with the mystery of what happens after one dies, embark on a dangerous experiment to stop their hearts for short periods of time.
This gives them a first-hand account of what the afterlife might entail, but as their death-defying experiments become increasingly dangerous, they are each haunted by the sins of their past and encounter the frightening paranormal consequences of crossing to the other side.
Norton's character Jamie is first seen being inducted into the experiment by Page, who tells him: "I would like you to stop my heart. You give it one minute, then bring me back."
The original film is considered a cult classic, and its all-star cast included Kiefer Sutherland, Julia Roberts and Kevin Bacon.
Sutherland returns in the remake for a cameo, reprising his role as Nelson Wright.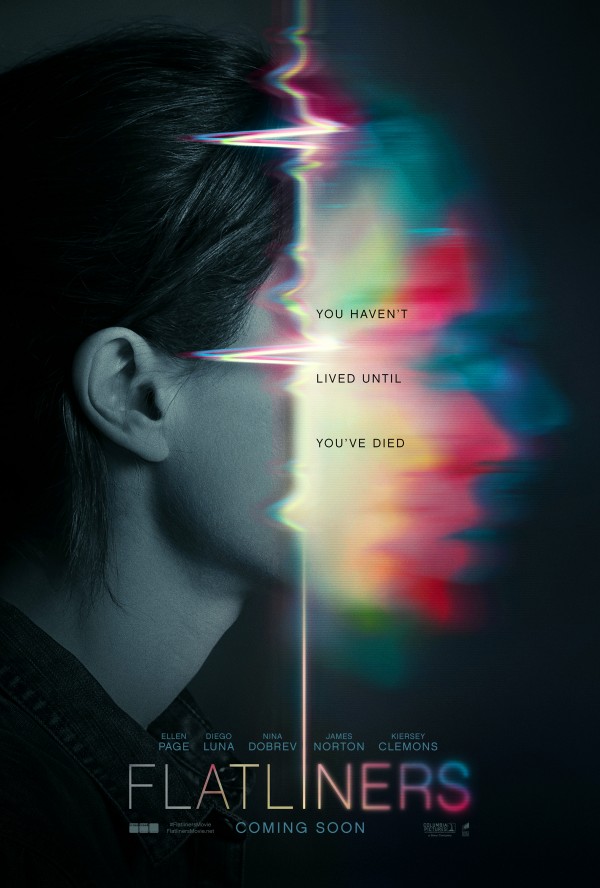 The trailer for the new version sees Norton's character repeating the phrase uttered by Sutherland in the original: "Today is a good day to die."
Flatliners will be released in cinemas on September 29.