Exhausted Thom Yorke 'almost walked off Glastonbury headline spot'
Radiohead star Thom Yorke says he almost walked off Glastonbury during the band's headline spot in 1997.
The group's set, two weeks after the release of their acclaimed album OK Computer, was hit by technical problems.
Yorke told BBC 6 Music's Matt Everitt: "At one point I just went over to Ed (O'Brien, guitarist). I tapped him on the shoulder and said 'I'm off mate, see you later'.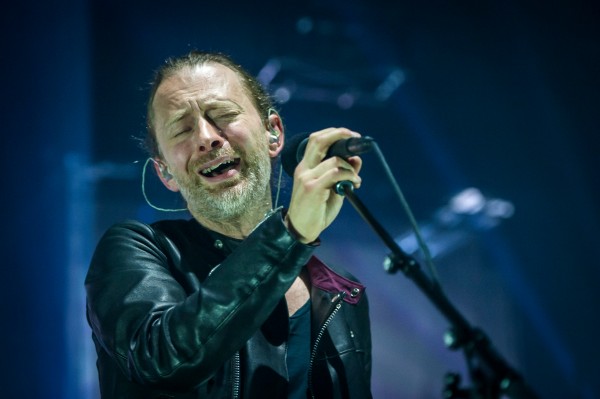 "He turned around and went, 'If you do, you'll probably live the rest of your life regretting it'.
"I went, 'Good point'."
Yorke said he had not wanted to perform the show, which has topped polls of the best Glastonbury sets, because he was exhausted.
"I was like, 'I can't do Glastonbury'. I'd burnt myself out making the record," he said.
"The idea of having to put myself back. I got really obsessed. I just needed a break. I didn't get one for another year and a bit, by which point I was catatonic."
Radiohead return to headline the Pyramid Stage for a third time, on June 23.
The interview, First Time With Thom Yorke, can be heard in full at www.bbc.co.uk/6music from this Sunday, ahead of its Glastonbury weekend broadcast on 6 Music on June 25, from 1-2pm.