Are Robbie and Justin enjoying a fine bromance?
Robbie Williams' decision to sport Justin Bieber's official merchandise at the One Love Manchester concert has sparked rumours of a bromance between the pair.
The singer, who was welcomed on stage by former Take That bandmate Gary Barlow, flaunted a black sweatshirt from Justin's Purpose world tour.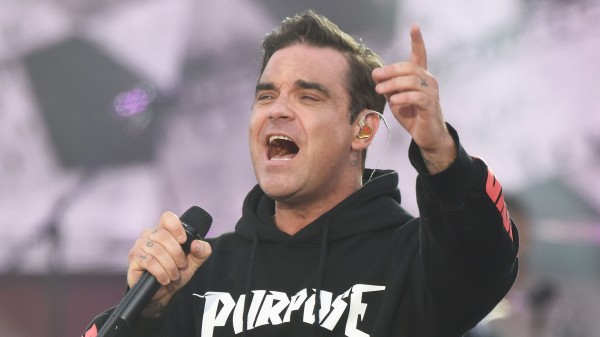 He led the crowd in a singalong to his hit Strong, with the lyrics changed to "Manchester, we're strong, we're strong, we're strong, we're still singing our songs".
Robbie also performed Angels, but it was his choice of outfit that drew the most attention on social media.
Fans are now hoping Justin, who will also perform at the concert, will decide to wear some Robbie merchandise.
Tom Green wrote: "I'll be disappointed if Bieber isn't wearing Robbie Williams merch."