Good Evans: Queen tunes in for Radio 2 DJ Chris
The Queen was an ardent listener to Sir Terry Wogan's radio show when it graced the airwaves but she has now revealed she tunes in to his successor Chris Evans.
She met the Radio 2 DJ as she toured the Chelsea Flower Show and told him he was on her radio on Monday morning.
Chris had broadcast his breakfast show from the famous horticultural event in celebration of his "Taste Garden" at Chelsea – celebrating the tastiest plants grown in allotments and community gardens across the country.
The green space was inspired by TV cook Mary Berry, and when the Duchess of Cambridge toured the garden she showed she had no airs and graces when she ate a tomato that had fallen on the ground.
After meeting the Queen, Chris described the moment: "She said, 'I was listening to you this morning', because it was the Chelsea Flower Show."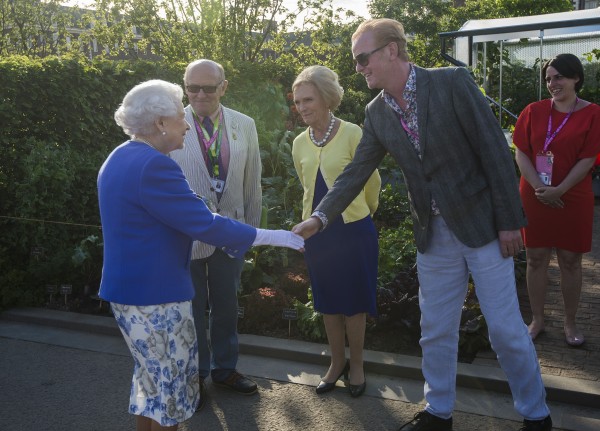 The Queen was famously one of Wogan's Togs – Terry's Old Geezers or Gals – but it was not known if she listened to Chris, who took over the BBC Radio 2 breakfast slot after Sir Terry retired in 2009.
When Kate, who wore a dress by Rochas, toured Chris's garden he went into the site's greenhouse and gave her a tomato, but despite dropping it, the down-to-Earth duchess was happy to pop it in her mouth and munch away.
She told Chris: "It's delicious and sweet."
The duchess, who is believed to have a kitchen garden at her Norfolk home Anmer Hall, added: "I'm just getting into gardening with the children.
"It makes such a difference when you take it from the ground."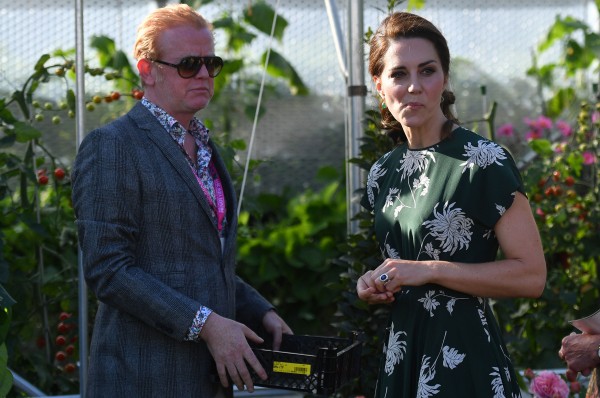 Chris, 51, said later about Kate: "I offered her a tomato. She ate it after she dropped it on the floor – it's very good for you that. There were only three left. We had loads of them before."
Other members of the Royal Family toured the Chelsea Flower Show, including the Duke of Edinburgh, princesses Beatrice and Eugenie, the Earl and Countess of Wessex and other minor royals.
Kate also chatted to Northern Irish gardener Ian Price, 39, who built his "Mind Trap" garden to tell the story of his 15-year battle with mental health.
Ian, who supported William, Kate and Harry's Heads Together marathon campaign, said: "Kate said that George knows that the foxgloves are poisonous but she didn't realise that the Euphorbia can be bad too.
"She uses them for cut flowers but the sap isn't good for your skin.
"When I told her about the garden she said I was brave in that I was able to tell my story.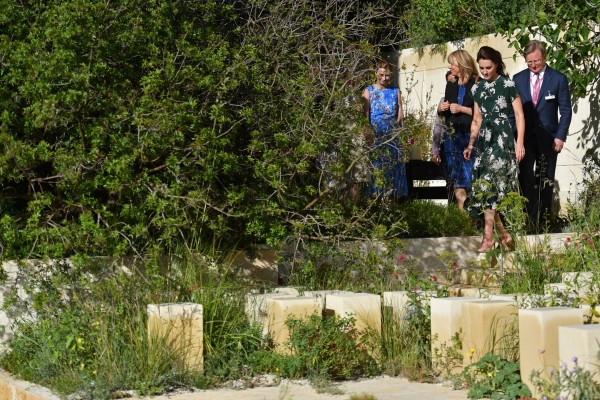 "It has taken 15 years of research because that's how long I've suffered with mental health."
Kate was also shown "William and Catherine" roses – named after the duke and duchess's royal wedding – as she toured the show under brilliant sunshine.