Katie Price: I did not enjoy my £1 million wedding to Peter Andre
Katie Price says she did not enjoy her wedding to singer Peter Andre as she admitted the 2005 event ran up a bill of almost £1 million.
The Loose Women regular, 38, said she did not even get to see the full spectacular after it was organised by OK! magazine.
She compared her crystal-festooned first nuptials to the itinerary for Pippa Middleton's upcoming wedding to financier James Matthews, which is said to include a Spitfire flypast.
As host Ruth Langsford told the panel that the Middleton event will cost around £250,000, Price responded: "It's disgusting, but mine and Pete's cost more than that – just under a million.
"But when I look back at it I didn't really enjoy the wedding because, one, I had postnatal depression, and because it was for a magazine I wasn't allowed to be in certain places in case someone got a picture.
"It was that extravagant… to go to a shop to buy a packet of Swarovski crystals costs £45, and I remember people with buckets just (throwing them) across the tables.
"We had the carriage and a tunnel with special lighting and pink carpet, it was ridiculous.
"I didn't even see it all. I enjoyed marrying him but, the wedding, I didn't get to enjoy it."
Price had two children with first husband Andre in 2005 before the pair split in 2009.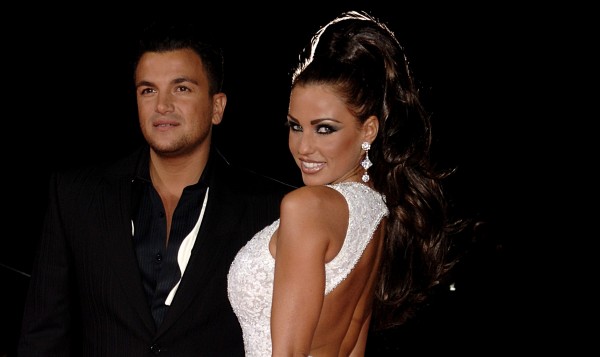 She married Alex Reid the following year, followed by current partner Kieran Hayler in 2013.
"Being experienced at weddings, I feel that you get under a bit of stress," she told Wednesday's programme.
"You've got to feel that the day is about you but, unfortunately, when you want everybody else to enjoy the day you end up making it a showcase for other people."
Describing reported plans for the Middleton wedding, Langsford said: "There are strict instructions that the best man's speech must not be rude.
"The royal hairdresser will be styling Pippa's hair, she will be having an up-do, and the climax of the day will be a flypast over the reception with Spitfires."
Four-times married Janet Street-Porter, who said she did the catering for her first two weddings herself, said: "It's all too showy for words."