Eurovision viewers torn between dancing gorilla and horse on a ladder
Eurovision Song Contest viewers are torn between a dancing gorilla and a horse up a ladder over who they want to see win.
The audience went wild for Italy's performance, which included a man in a gorilla costume joining singer Francesco Gabbani on stage and dancing behind him.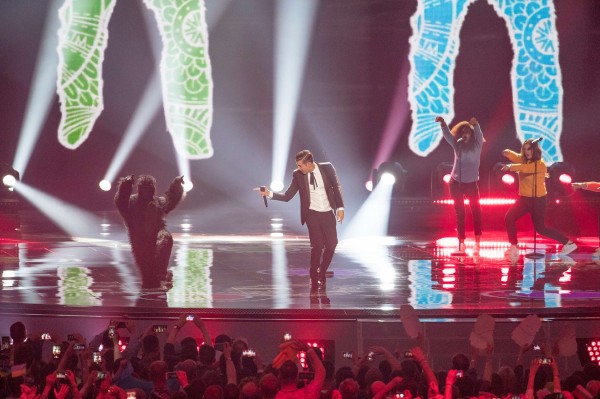 But just when viewers thought Italy had topped the quirky act quota for the evening, Azerbaijan upped the ante by sending a man in a horse's head on a ladder out to perform with their singer Dihaj.
There was disagreement over which animal had been the most talented.
However, others just wanted to see a collaboration between the two.