Tom Daley and Dustin Lance Black share snaps of their #NoRomeo wedding
Olympic diver Tom Daley has hit back at comparisons of his wedding to Shakespeare's romantic tragedy Romeo And Juliet, as he shared pictures of his special day on social media.
The 22-year-old married American film-maker Dustin Lance Black on Saturday at an event with 120 guests.
On Monday he posted a photo of the pair walking down the outdoor aisle on Instagram and added the hashtag #NoRomeo.
It follows articles on Sunday which said that the diver "imitated Juliet from the Shakespeare play on the balcony of Bovey Castle".
It added that the pair tied the knot at a ceremony in Dartmoor National Park.
But both men ignored the comments on their social media posts as each started the week by sharing heartwarming tributes to each other.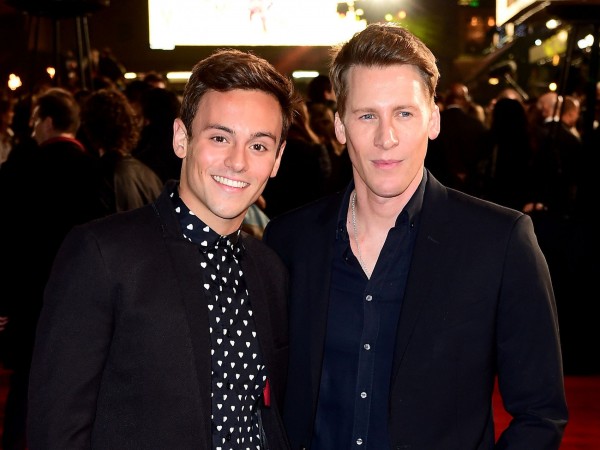 Tom wrote with his photo: "On 6th May 2017, I married the love of my life, @dlanceblack.
"We shared the day with 120 of our closest friends and family, from Texarkana to Plymouth!
"Thank you to everyone who made this weekend the most special weekend of our lives!"
He also gave special credits to fashion brand Burberry, the London Gay Men's Chorus, and photographer Andy Mac.
Dustin, 42, posted a photo of the two sharing an intimate moment on a picturesque bridge with the caption: "So … what did you do this weekend?"
The wedding came just days after Tom shared a photo of himself propped up in a hospital bed.
He told concerned followers: "What doesn't kill you makes you stronger! #AthleteLife Back on the board soon."