Iain Duncan Smith stuns viewers as he RAPS Eminem lyrics on live TV
Conservative politician Iain Duncan Smith surprised viewers as he rapped Eminem lyrics to send a message to Labour's Diane Abbott while on Good Morning Britain.
The former secretary of state for work and pensions was on the ITV morning programme along with Labour politician Chuka Umunna to discuss the General Election when he launched his unlikely response to shadow home secretary Abbott's recent gaffes.
GMB host Piers Morgan was stunned and described Mr Duncan Smith's lyrical ode as "one of the most iconic moments I have probably every experienced on this sofa".
He added: "Iain Duncan Smith, perhaps the last person you would expect to know this, was talking about a message for Diane Abbott, and he began reciting lyrics from Eminem."
Umunna, who was as entertained as Piers, said: "He was rapping, he was rapping!"
Duncan Smith had first recited the lyrics off-camera, but was encouraged to do it once again by Morgan.
Duncan Smith said: "I only said that – because you were talking about Eminem earlier on – I said of course, the Lose Yourself lyrics, there are some lyrics for Diane Abbott.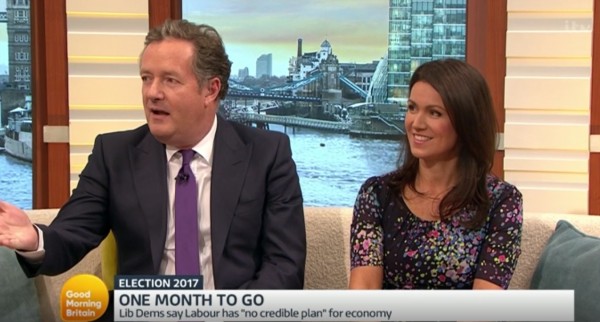 "It starts halfway down, and he says, 'he opens his mouth but the words don't come out, he's choking now, everybody's joking now and the clock's run out.'"
Piers reacted with laughter, while many viewers of the programme took to Twitter to share their bemusement.
Some were simply not convinced with his rapping skills.
For others, it was just an amusing way to start the day.