Fans' concern as diver Tom Daley posts hospital bed picture before wedding
Diver Tom Daley has concerned fans by sharing a picture of himself in a hospital bed ahead of his wedding.
The two-time Olympic medallist, 22, was raising a mug of drink while lying in a hospital gown in the image posted on Instagram and Twitter.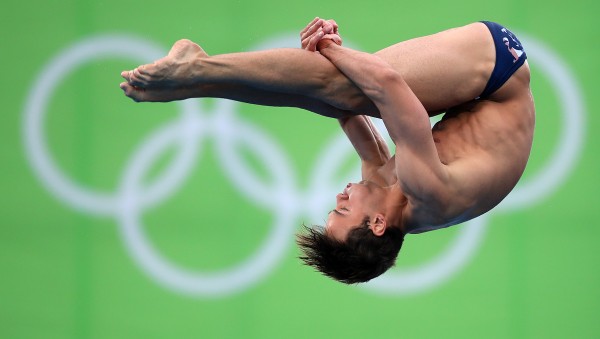 He wrote: "What doesn't kill you makes you stronger. #AtheleteLife
"Back on the board soon."
Daley, who made no reference to what caused his admission to hospital, was greeted with warm words of support from fans.
Ana Catarina Gomes tweeted: "The important thing is going to be all right. Everything will be fine and we will all pray for your quick recovery."
The image comes as The Sun reports he is marrying his fiance, American screenwriter Dustin Lance Black, 42, this weekend.
In January, Daley told the paper: "The date is set, and we're raring and ready to go for that wedding now."