Loose Women viewers praise Michelle Heaton for revealing postoperative scars
Reality TV star Michelle Heaton has been praised as an "inspiration" for wearing a bikini on live TV to reveal her postoperative scars for the first time ever.
The former Liberty X singer wore swimwear on ITV's Loose Women after being prompted by the programme's new Body Stories campaign, which has seen some of its presenters strip off in a bid to encourage people to celebrate their bodies and the stories they tell.
Michelle, 37, has undergone two Caesareans, a preventative double mastectomy, heart surgery and a hysterectomy, and has a new hormone replacement implant inserted into her buttocks every six months to help with menopause symptoms.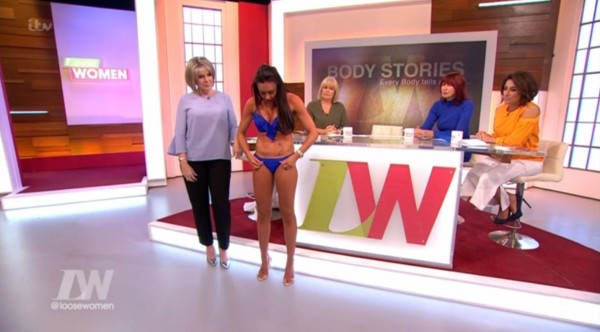 She said she only decided to reveal her body the day before after initially saying no because she did not "feel comfortable". She changed her mind in order to help other women boost their confidence.
Standing in the TV studio in the two-piece swimsuit, she said: "My whole thing is to get women to be more confident about their bodies no matter what size they are and to show that you can change the way you look if you want to.
"No matter what your body goes through in life, we're all very strong and do whatever we want to do and be whoever we want to be.
"So I thought if I don't do it and show everybody that you can do it, who am I to give advice to other people?"
Michelle, who rose to fame on reality TV show Popstars back in 2001 and who is now a personal trainer, showed the audience her scars on her lower abdomen from her C-sections.
The mother of two said: "The first one was an emergency, and the second was planned because of the first emergency."
She had a double mastectomy and reconstructive surgery in 2012 when she learned she had inherited the BRCA2 gene, giving her an increased chance of getting breast cancer.
Michelle underwent a total hysterectomy a few years later because she was also at an increased risk of developing ovarian cancer, and she is now going through the menopause more than a decade earlier than is considered normal.
For two years she wore a loop recorder on her heart, which has left her with another scar on her chest.
Admitting she was "shaking" with nerves, she added: "I wanted to keep this just between me and my husband, until today."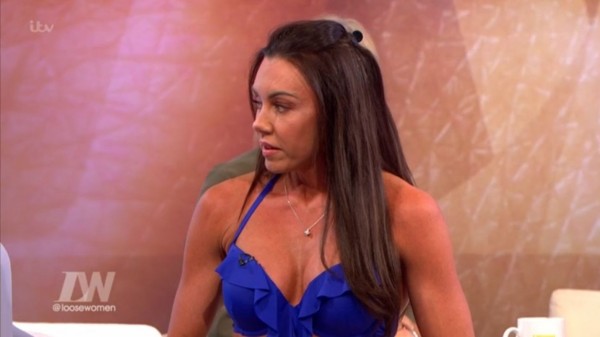 Viewers took to Twitter to hail Michelle's last-minute decision to appear on the daytime programme in the bikini.