Blindfolded balloon artist will attempt a world record on BGT tonight
The stakes are about to get seriously high on Britain's Got Talent as one hopeful attempts to break a world record on stage.
Saturday night's viewers will see Northern Irish government employee Ryan attempt to make five balloon animals in under a minute in the ITV show's third round of auditions.
He will even bring an official Guinness World Records adjudicator with him to make sure there is no funny business as he takes on the challenge while blindfolded.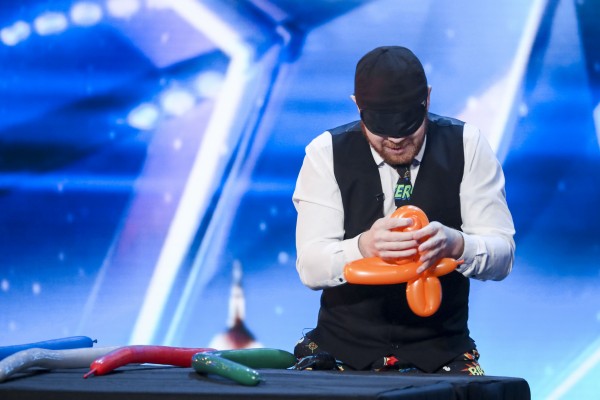 The tension has the audience on their feet during the pre-recorded show, but viewers will have to tune in to find out if he makes it.
Saturday night's episode will see a fresh range of acts including everything from an impressive children's school choir, also from Northern Ireland, to a one-woman magic show that judge Alesha Dixon said "blew her away".
A stand-up comedian will also take the stage, answering Alesha and Amanda Holden's prayers for more comics on the show.
The pair have previously told how they would love a funny act to win this year's show, following the success of magician Richard Jones last year.
Meanwhile, the London School Of Bollywood will bring a heart-warming twist to the traditional Indian dance, and passionate pianist Tokyo will perform Debussy's Clair De Lune as never heard before.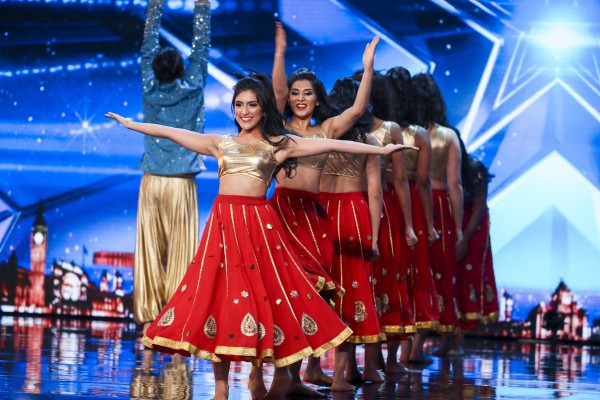 As always there will be some antics between judges Simon Cowell and David Walliams, this time over racy Latin American dancer Sanita.
It will become clear who is the performer's favourite as she lashes out at Simon when he asks where she lives.
But there will also be some friendly faces for Simon as he recognises former X Factor contestant Jeanette among a young girl band.
All-singing, all-dancing foursome The Miss Treats will delight the audience and the judges with their rendition of Salt 'N' Pepa's 1994 hit Whatta Man.
While Simon gives them an impressive accolade, Holden tells them: "There is a naivety about you, it's not quite polished, and that's really quite endearing."
Britain's Got Talent continues on ITV at 8pm on Saturday.