Has a smile from Harry Styles confirmed his film turn as Mick Jagger?
Harry Styles has hinted he is poised to play Rolling Stones frontman Mick Jagger in a new biopic.
The former One Direction star was first rumoured to be taking on the role last year and has now appeared to confirm the story.
Appearing on The Graham Norton Show, he was asked to confirm or deny various reports about him using only facial expressions.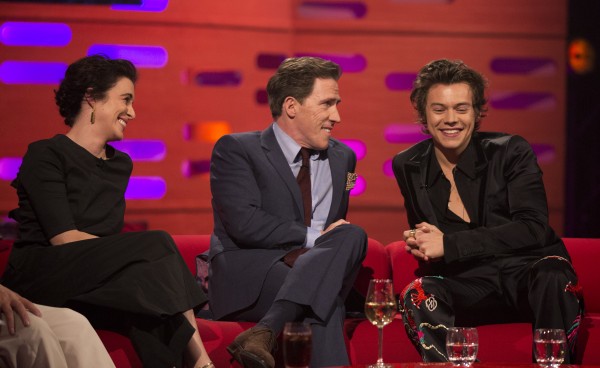 Reports he was working as an estate agent, eating dog and using sheep's placenta as a moisturiser were all dismissed.
However, when asked whether he is about to play Mick Jagger in the biopic, Harry smiled knowingly but remained silent.
He also appeared to confirm he had auditioned for the part of Han Solo in the upcoming Star Wars prequel, which will star Hail Caesar's Alden Ehrenreich.
It is rumoured the Jagger movie will be directed by Andy Goddard and based on the book Exile On Main Street: A Season In Hell With The Rolling Stones by Robert Greenfield.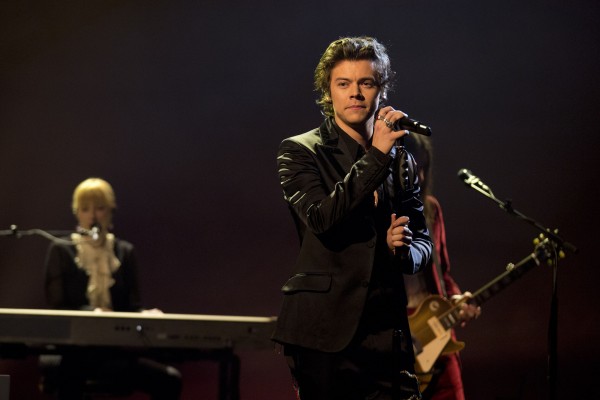 Harry recently released his first solo single since One Direction went on an extended hiatus and will release his first album next month.
The Graham Norton Show is on BBC One tonight at 10.35pm.