Broadchurch fans stunned by plot twist, happy with ending but sad at show demise
Broadchurch fans were served a double shock as it was revealed that a 16-year-old was the rapist in the nail-biting finale.
The third and final series of the crime drama climaxed with Michael Lucas (Deon Lee-Williams) being unmasked as the attacker of Trish Winterman (Julie Hesmondhalgh) after eight harrowing episodes.
Detective Sergeant Ellie Miller (Olivia Colman) and Detective Inspector Alec Hardy (David Tennant) closed in on Michael in the final instalment, following their investigation into the rape in the fictional Dorset town.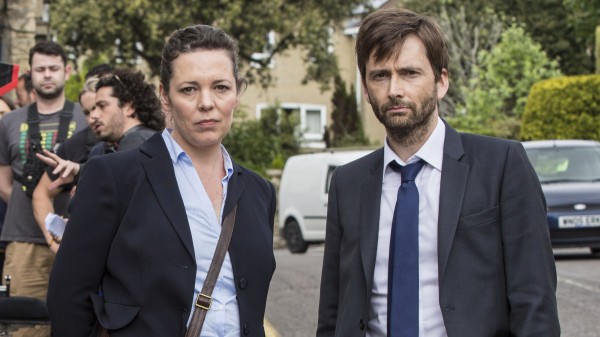 The whodunnit storyline saw main suspects include her ex Ian Winterman (Charlie Higson), her best friend's husband Jim Atwood (Mark Bazeley), Michael's father Clive Lucas (Sebastian Armesto) and Trish's boss, shop owner Ed Burnett (Sir Lenny Henry).
But many viewers were stunned that it was the schoolboy who was revealed as the culprit, after he had been plied with alcohol and forced to rape Trish by his friend Leo Humphries (Chris Mason).
Fans of the Bafta-winning programme were torn between feelings of relief that the storyline concluded with such an exciting plot twist, and devastation that Broadchurch is over forever.
This Morning presenter Phillip Schofield led the fan reaction.
Others chipped in with similar feelings.
The actors were highly praised, with leading stars Olivia and David receiving a lot of love, as well as Broadchurch's writer, Chris Chibnall.
Actor Robert Lindsay shared his adoration for Olivia.
And others also shared their views on the cast and crew.
TV presenter Gaby Roslin wrote that the show deserves many awards, particularly for actor Andrew Buchan, who plays Mark Latimer.
Broadchurch has also been applauded for portraying the distressing reality of rape.
Somerset and Avon Rape and Sexual Abuse Support, a charity that advised on the series, said the show performed "excellent work" in portraying the crime.
Avon and Somerset Police Deputy Chief Constable Gareth Morgan shared a tweet.
Liberal Democrat peer Meral Hussein-Ece weighed in.
Support also came from domestic violence campaign UK Says No More.