Hollyoaks fans shocked as credits reveal 'Goodbye Freddie Roscoe'
Hollyoaks fans have been shocked by the news that a favourite character is leaving the soap, which was dropped into the end credits of the latest episode.
All week, viewers of the Channel 4 programme have been spotting Easter eggs that gave clues about what is coming up in the new spring trailer, due out next week.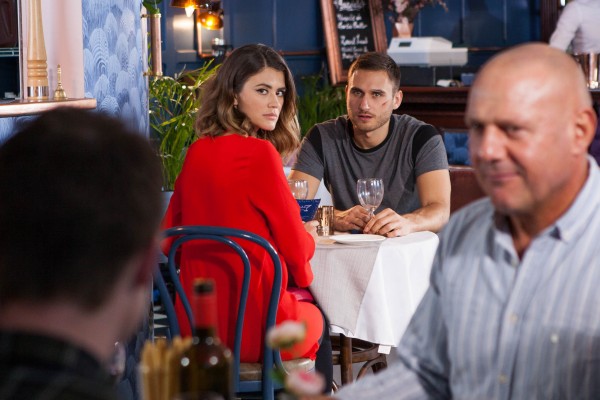 Eagle-eyed viewers of Wednesday's first-look episode on E4, which airs again on Thursday on Channel 4, saw that in the end credits Charlie Clapham's character was listed as "Goodbye Freddie Roscoe".
Fans expressed their disappointment at waving goodbye to one of the popular villagers.
But other viewers wished Charlie luck on leaving the series.
Freddie joined the soap in May 2013 and his recent storyline has seen him help girlfriend Ellie Nightingale (Sophie Porley) seek justice after being raped by another character.
Other Easter eggs to pop up over the week have included an image of Ste Hay (Kieron Richardson) in the dock as he goes on trial for the murder of ex Amy Barnes (Ashley Slanina-Davies), and Scott Drinkwell (Ross Adams) finding out that his mother is still alive.