Sir Michael Caine says ageism in Hollywood is getting better
Sir Michael Caine has said he thinks ageism in Hollywood must be improving because he is still being cast in leading roles.
The Italian Job star, 84, will next be seen on screen opposite Morgan Freeman, 79, and Alan Arkin, 84, in Going In Style, a film about three friends who attempt a bank heist.
Arriving at a London screening of the film at the Ham Yard Hotel, he told the Press Association: "It is getting better because we are doing these leads in movies. I've got another movie still to come out with Katie Holmes called Coup d'Etat and I'm doing the Hatton Garden robbery in May so I'm not exactly sitting around watching Coronation Street."
Sir Michael is expected to star opposite Jim Broadbent, Michael Gambon and Ray Winstone as the unlikely gang of elderly London robbers who pulled off the bold Hatton Garden jewellery heist in 2015.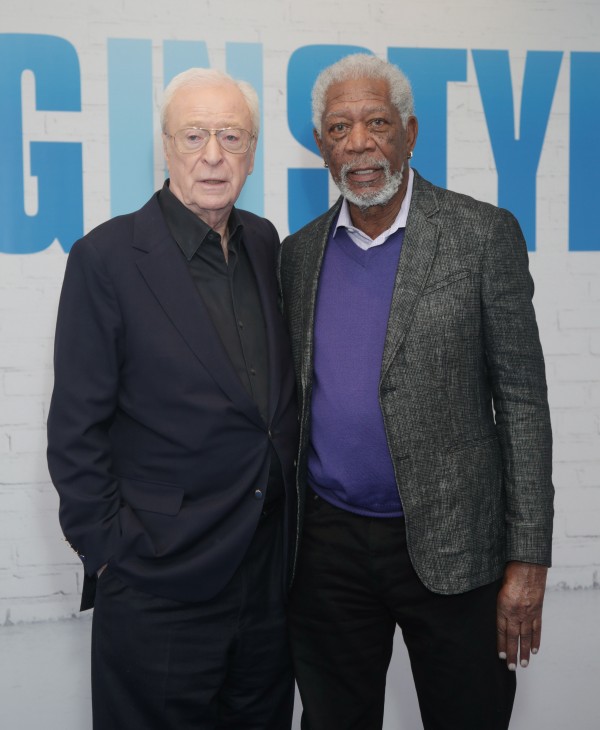 Morgan added: "You want to think that as you get older things get more spread out and you get fewer and fewer roles, they keep coming so knock wood. I've got two movies coming out two, I just remembered that.
Both actors have been working steadily since they were young men but Sir Michael said he does not think he has improved as he has aged.
He said: "Acting doesn't get better but gets easier, we're as good as we're going to get but it's just easier doing it, we don't care so much because they can't destroy us anymore.
"They can't say 'you've got no career' because we've had one."
Going In Style is released in UK cinemas on April 7.