'Good Samaritan' rescuer praised after woman dumps bag of seven tiny puppies
Seven tiny puppies are recovering in foster care after being dumped with the trash by a woman outside a car parts store.
The puppies, thought to be around three days old when they were found, were discovered by a "good Samaritan" on Thursday in a plastic bag outside the shop.
The woman was caught on video pulling up in a Jeep outside the rear of Napa Auto Parts in Coachella, California, and getting out of the car with a rubbish bag, which she dropped next to the dumpster and drove off.
Shortly afterwards, according to Riverside County Animal Services (RCAS), a passer-by named John "rummaged through the trash" and found the puppies, taking them into the shop and calling animal services.
"The good Samaritan played a major role in saving theses puppies' lives," said RCAS commander Chris Mayer. "His actions were humane and heroic."
The temperature in Coachella was around 35C on Thursday.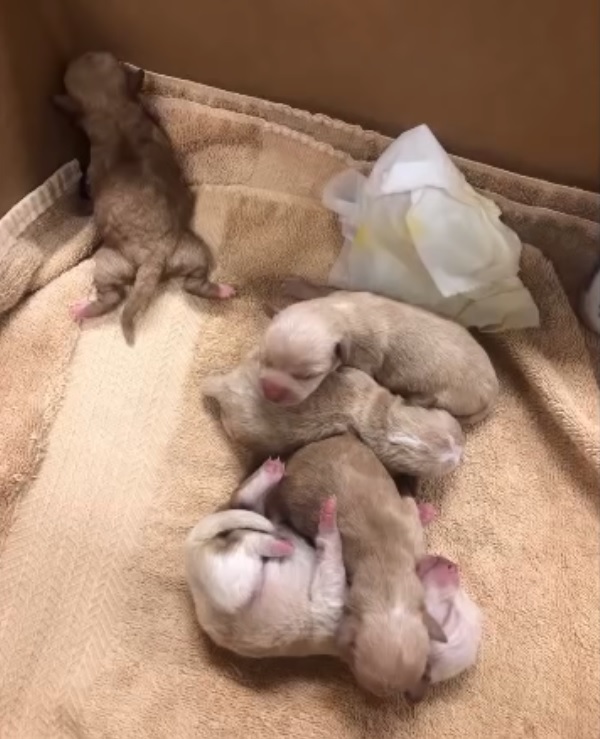 The puppies were taken in by MeoowzResQ, a local organisation that usually cares for rescue cats and kittens.
Authorities are attempting to track down the woman in the video.
"There is no excuse for dumping puppies," Mr Mayer said. "Especially in today's age when we or other shelters would be willing to get these animals to foster parents or rescue partners.
"This was a shameful act."