Home-made poppies go on show as residents join forces for Armistice Day
Residents in towns across the UK have been going the extra mile for Armistice Day, covering their local area in home-made poppies to mark 100 years since the end of the First World War
Residents in Aldridge, Staffordshire, have rebranded their street by decorating it with 24,000 poppies and a local group in Haverfordwest, Pembrokeshire, covered their town in more than 4,600 knitted decorations.
Station Road in Aldridge has been transformed into Poppy Road in honour of local people who fought and died in the First World War.
Resident Geoff Talbot said it was "the perfect way to do something special" for the people who died.
"Lots of people have put a lot of effort to do this – we have a very nice community here," he told the Express And Star.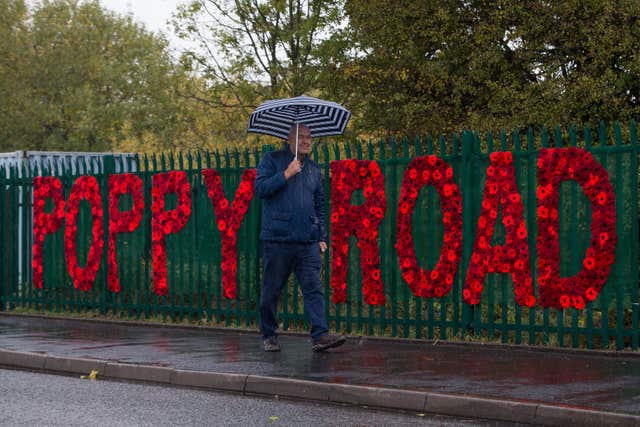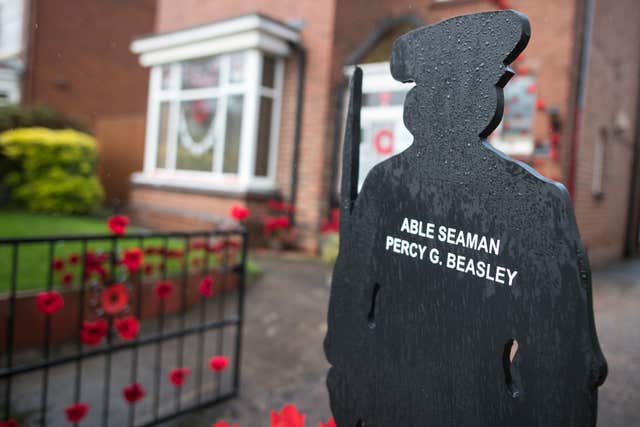 "In those days Aldridge was only a village but a lot of local young men left and never came back. It is an absolutely nice way to do a tribute for them."
The display, organised by Aldridge Great War Project and Aldridge Local History Society, spans some 100 homes.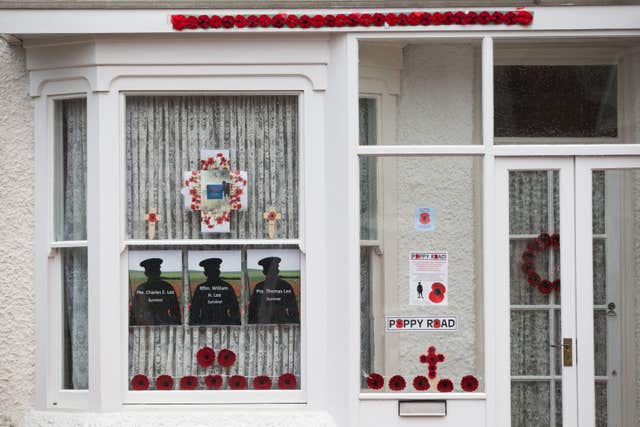 It also features silhouettes of troops to indicate the houses of those who died lived, as well as posters showing where those who fought used to live.
In Haverfordwest, more than 4,600 decorations adorn trees, lamp posts, railings, bus stops and bollards across the town, all thanks to the hard work of a group of local "yarn bombers" who spent months painstakingly making the panels, pom-poms and poppies.
Sally Williams, 56, who co-ordinates the yarn bombers, said it took the group five months to complete the project, with half of the decorations donated by the public.
She said: "The reaction has been fabulous, it's far surpassed any of the ones we've done before.
"With this being a remembrance event I think it takes it to the next level."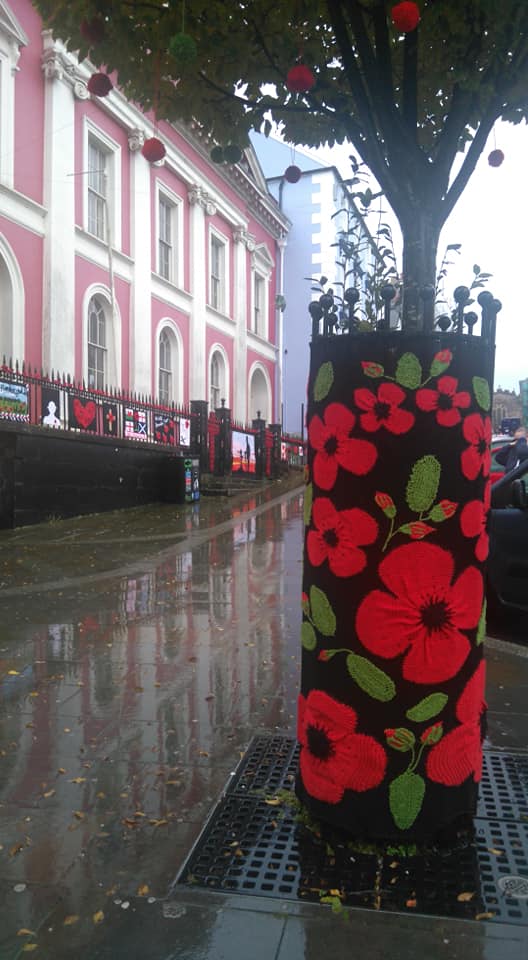 Local residents were quick to praise the work on social media.
One resident wrote: "It looks fantastic and is a really fitting tribute to those brave souls who sacrificed themselves."
Another said: "I think it's absolutely fantastic and will have a huge significance this Sunday."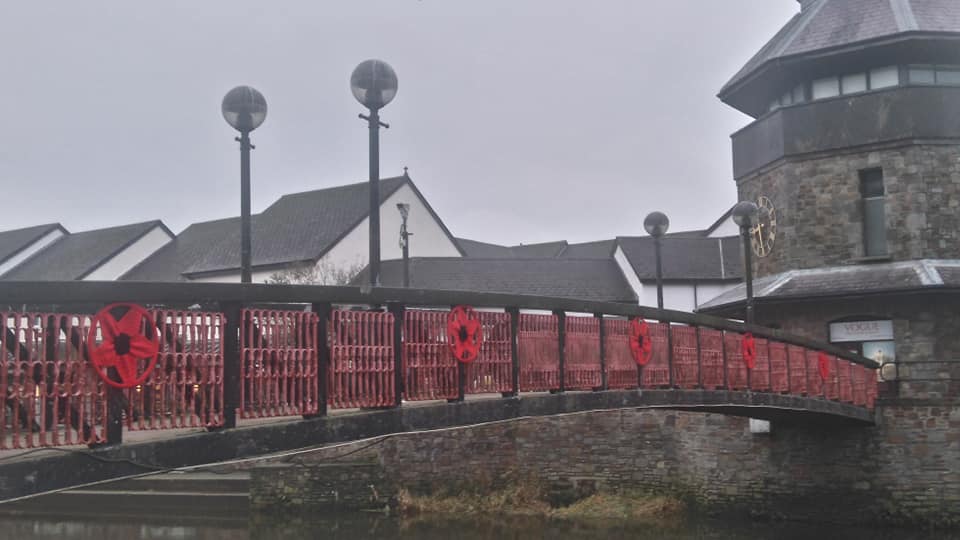 Britons are expected to turn out in their thousands across the country on Sunday, attending hundreds of events to mark the end of the First World War in 1918 and to remember all those who have given their lives.