These remarkable images show the end of the First World War in colour
A selection of historic Press Association images from 100 years ago have been colourised to mark the end of the First World War.
The images taken by PA photographers in the early 20th century show scenes in the UK and abroad after the end of the Great War was declared, as well as commemorations held as the nation recovered.
Here are some of the remarkable moments that were chosen for the project, which was released to coincide with Sunday's anniversary, which is being marked with a series of ceremonies worldwide.
11/11/1918: Thousands gather in central London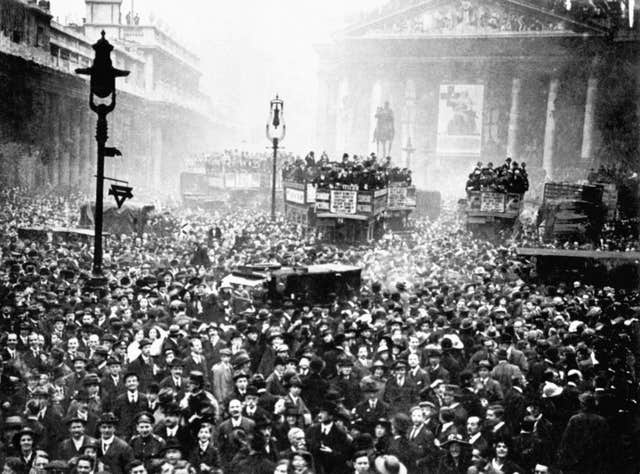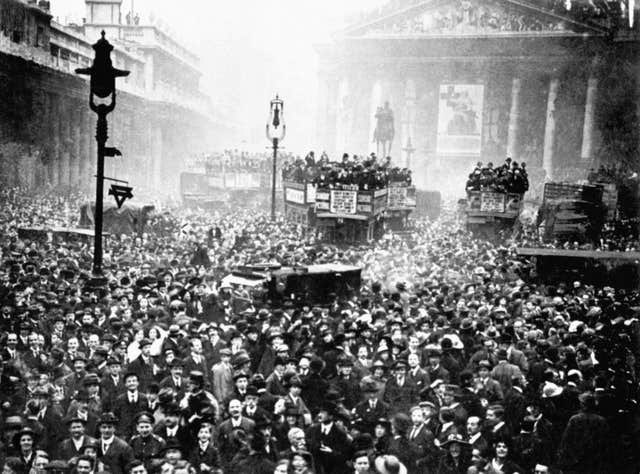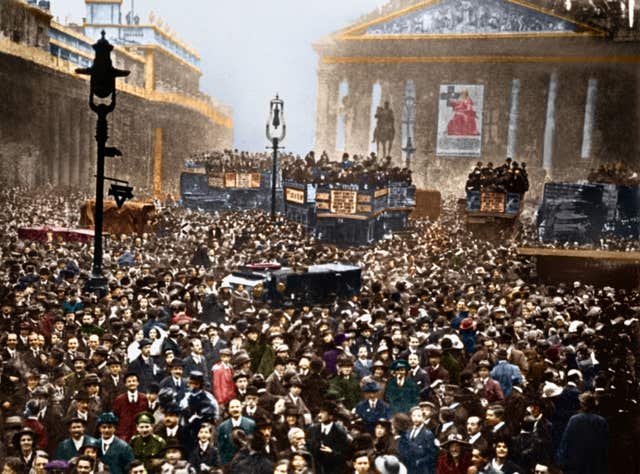 11/11/1918: Royal Family greets the celebrating masses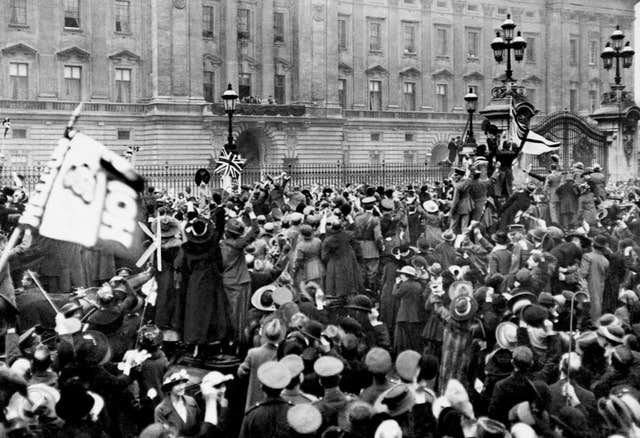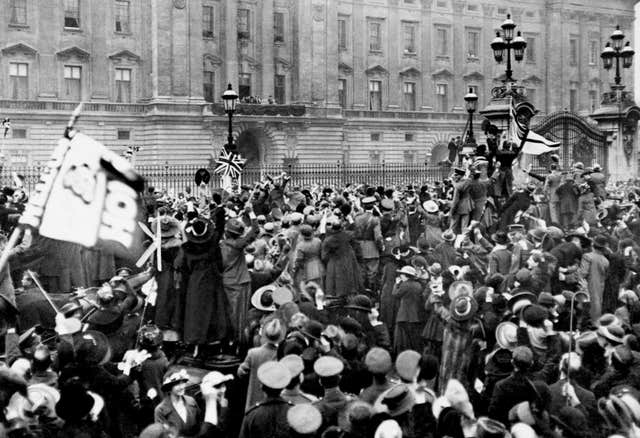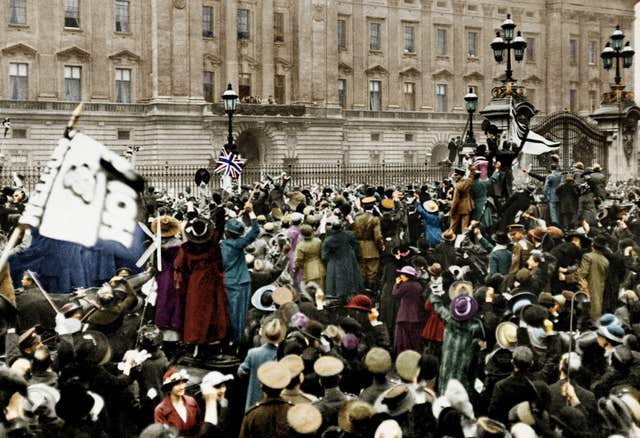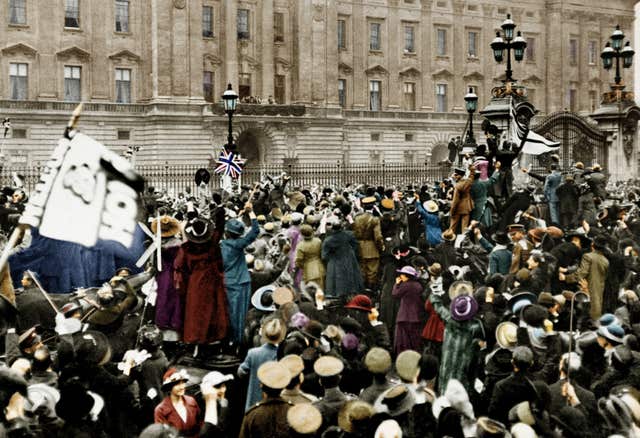 11/11/1918: Journalists survey abandoned scenes of warfare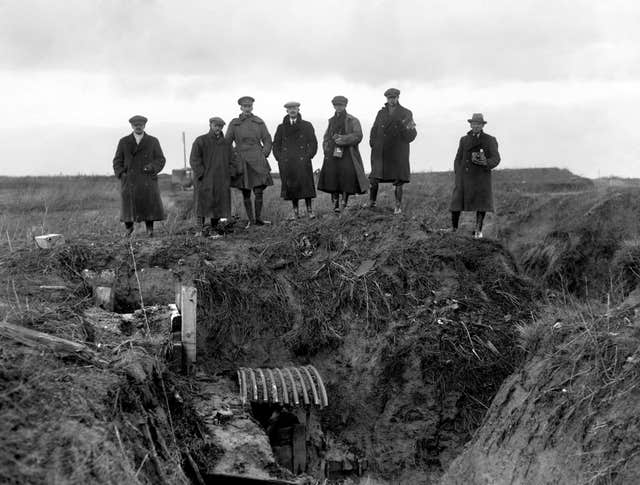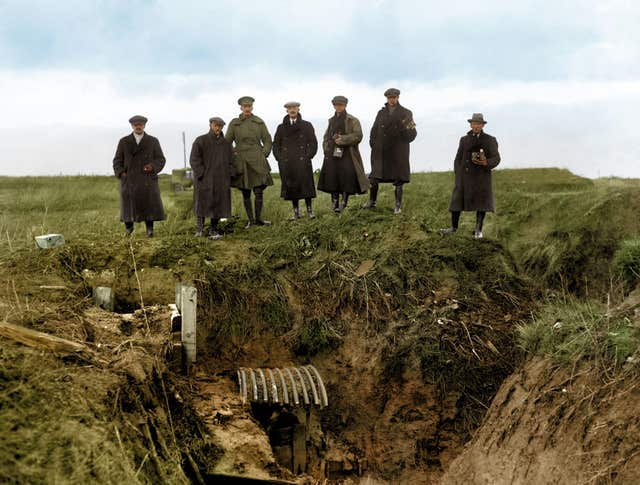 21/11/1918: German submarine surrenders in Essex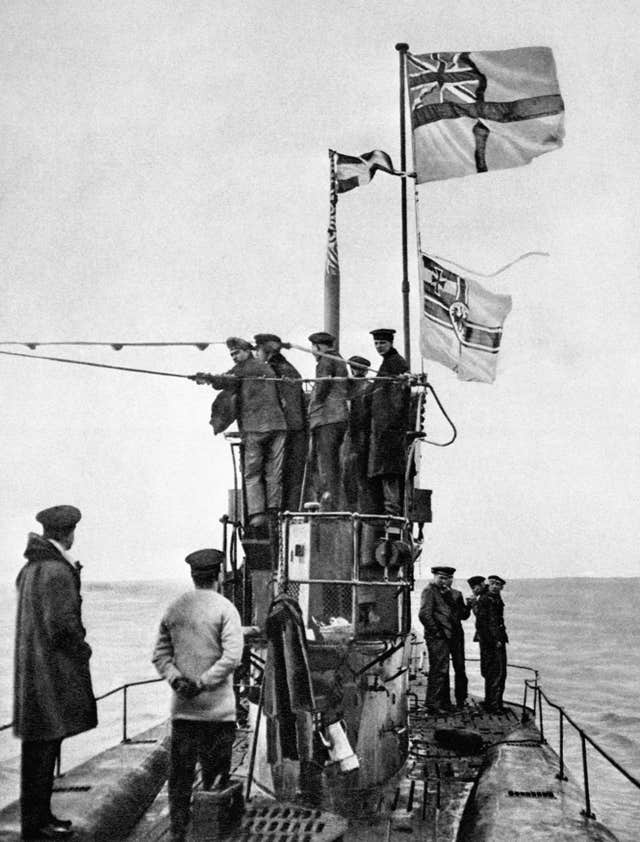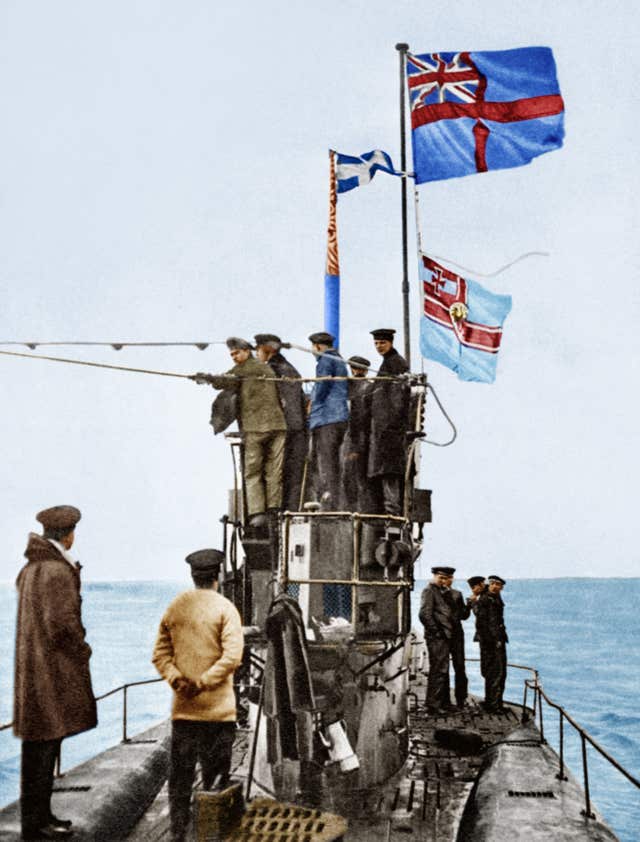 01/12/1918: German prisoners of war clear up the carnage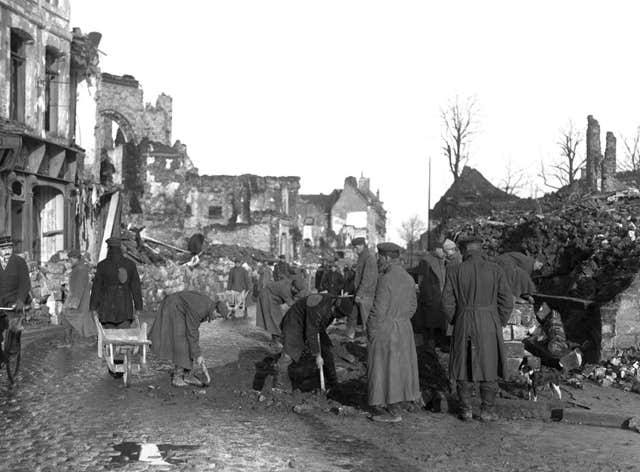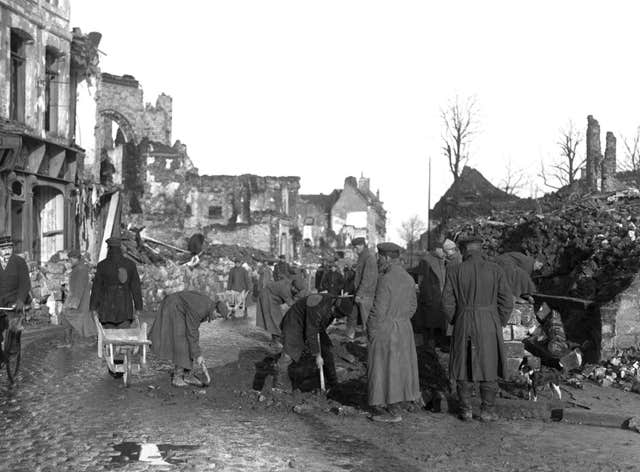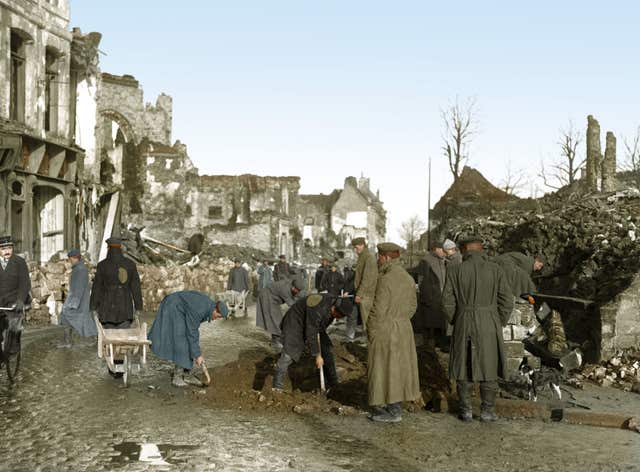 11/11/1919: Tanks roll down Whitehall for victory parade, one year on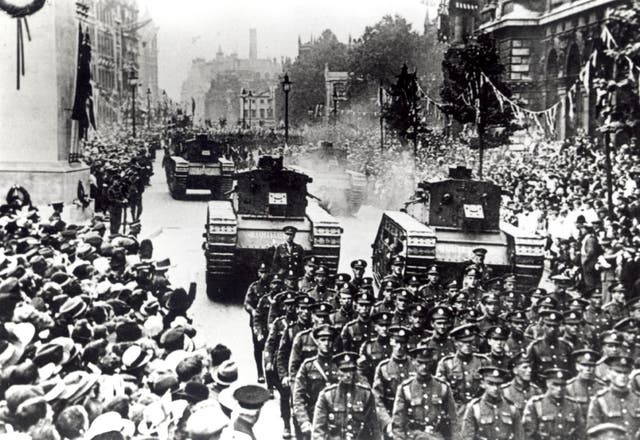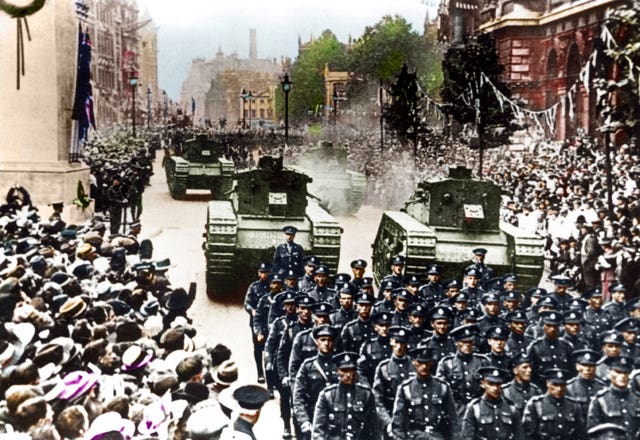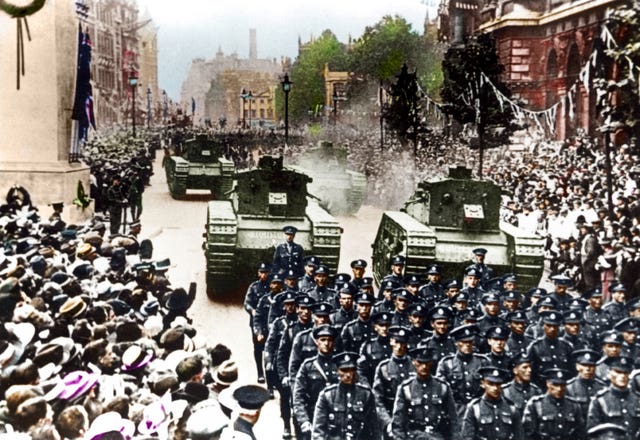 11/11/1920: King George V lays wreath at Unknown Solider's burial