This couple proved that Halloween can be way more romantic than Valentine's Day
If you imagine your ideal date, it might be a nice meal out, a trip to the theatre or even a quick trip somewhere warm and sunny.
For one woman though, her idea of perfection turned out to be dead roses, bloody writing on the wall and creepy props.
Jessica, a 22-year-old bartender from Florida, is a big fan of Halloween – so her girlfriend Cheridan, 25, arranged the perfect date night for her.
Jessica told the Press Association: "Halloween is my favourite holiday because of all the dark and spooky stuff that comes with it. I love dead roses and skeletons, the scary movies, all of it. I'm way more into it than she is but she wanted to make it a real 'spooky date'.
"We've had one bubble bath date before but it was around Valentine's Day so of course the roses were alive and there were desserts and everything was lovey dovey. This was just supposed to be creepy and it was perfect."
The date night was a complete surprise to Jessica, who arrived home to find all the work that Cheridan had done.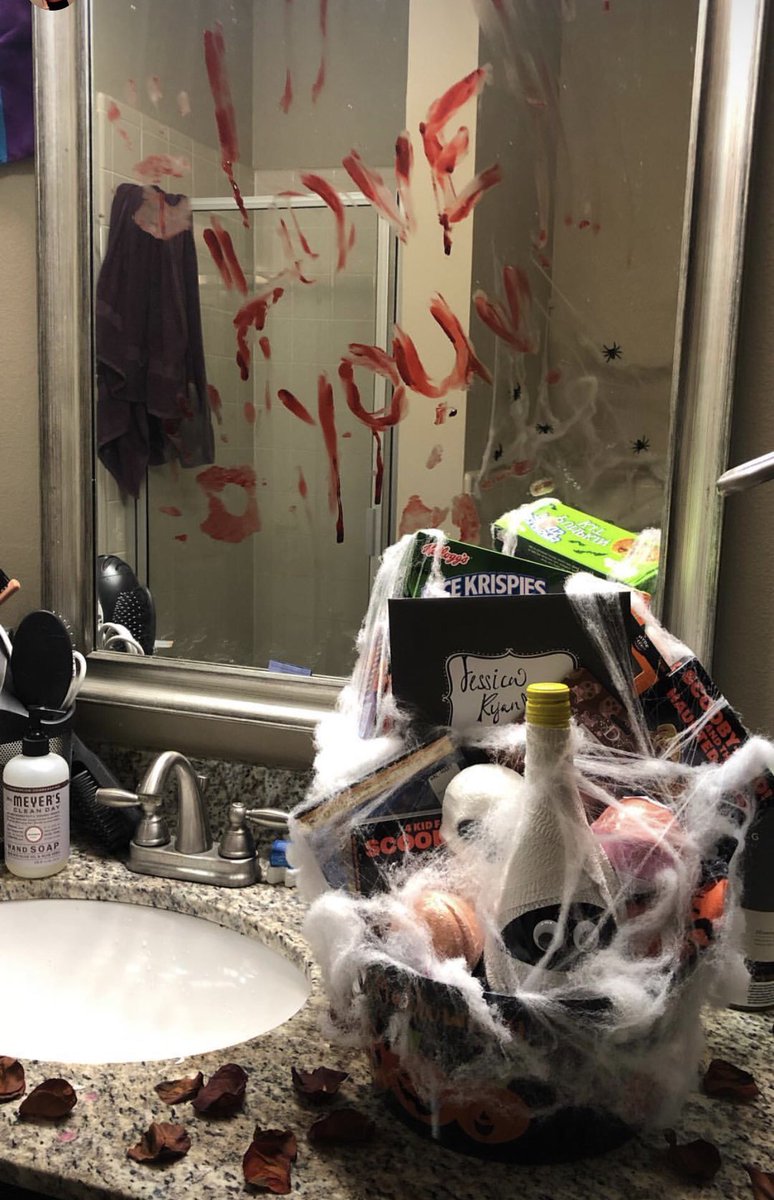 "When I first saw everything she did I immediately looked at her and said 'you're so gay' while laughing," Jessica said.
"I loved it though, I thought it was the cutest thing anyone has ever done for me and she has a habit of going all out when surprising me with a date."
Jessica's tweet has been a huge hit, with more than 70,000 likes and the responses have been very varied.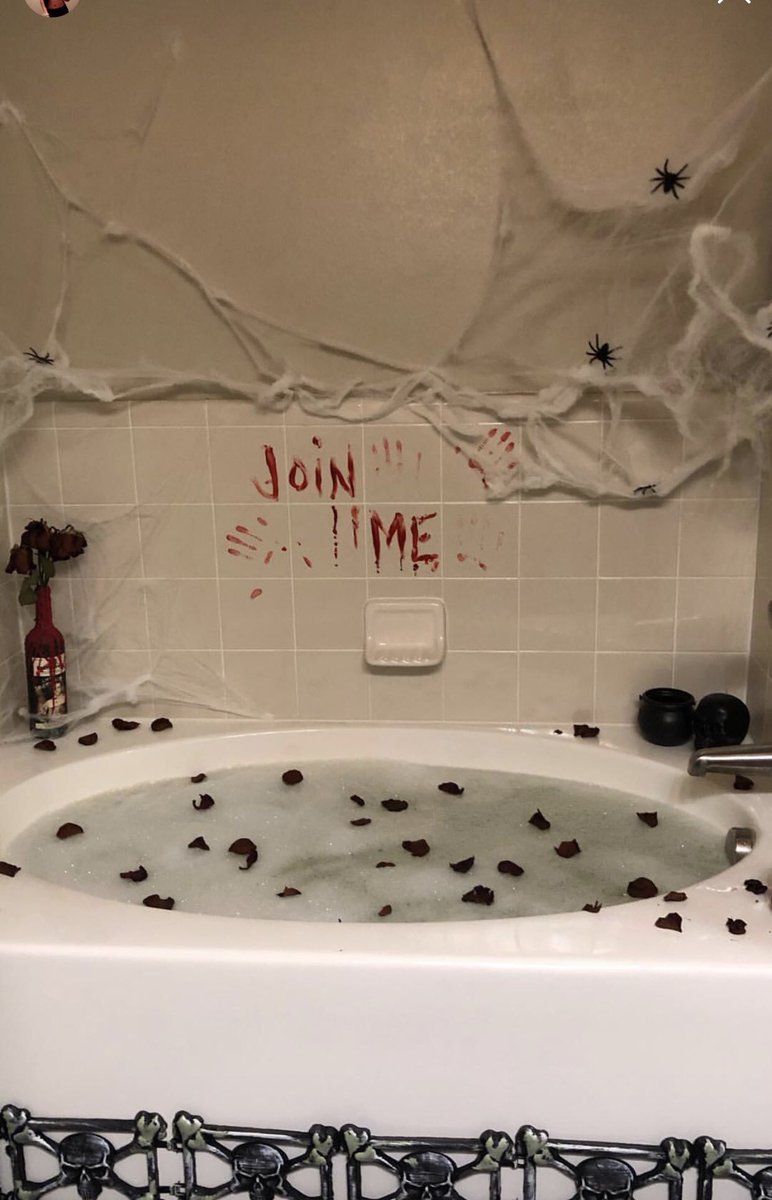 "My favourite responses to the tweet are kind of on opposite ends of the spectrum," Jessica said.
"A lot of people love the idea and want to do it for themselves or their significant others in the future which is cool.
"The other half is either scared of it, which doesn't make sense to me, or they're too concerned about who's cleaning everything up.
"To that I say, we both cleaned it up because that's just how we work. It only took about 10 minutes to get it all back to normal, no stained walls or anything.
"I figure she spent the whole month planning this surprise and trying to make it perfect, why shouldn't I help clean? All in all though it was absolutely perfect for me."