This dog caused a minor car crash, possibly after reaching for some bacon grease
While some mysteries take years to solve, some only take seconds, as was the case when an apparently unmanned truck crossed a parking lot and collided with another vehicle.
The explanation? The dog left inside the truck is thought to have nudged it into drive while reaching for a tasty snack on the dashboard – here's Paul Shearn from Hancock County, Kentucky, to tell you more.
Paul, 37, a youth pastor at Christ Community Church of Owensboro, had vacated the truck to buy some burgers for a Labour Day fishing and camping trip. He left the vehicle running, in park and the air conditioning on full blast for Elvis the dog while he did so.
However, upon coming out of the store, Paul saw his truck had crossed four or five parking spaces before nudging into the side of someone else's car.
"How the car was moved is still a mystery. I know that I put it in park!" Paul told the Press Association.
"I actually had forgotten something and turned around to get it out of the truck. I would've for sure noticed the truck moving at that point.
"I told Elvis not to do anything stupid or get the cops called on us. Well he actually did both!"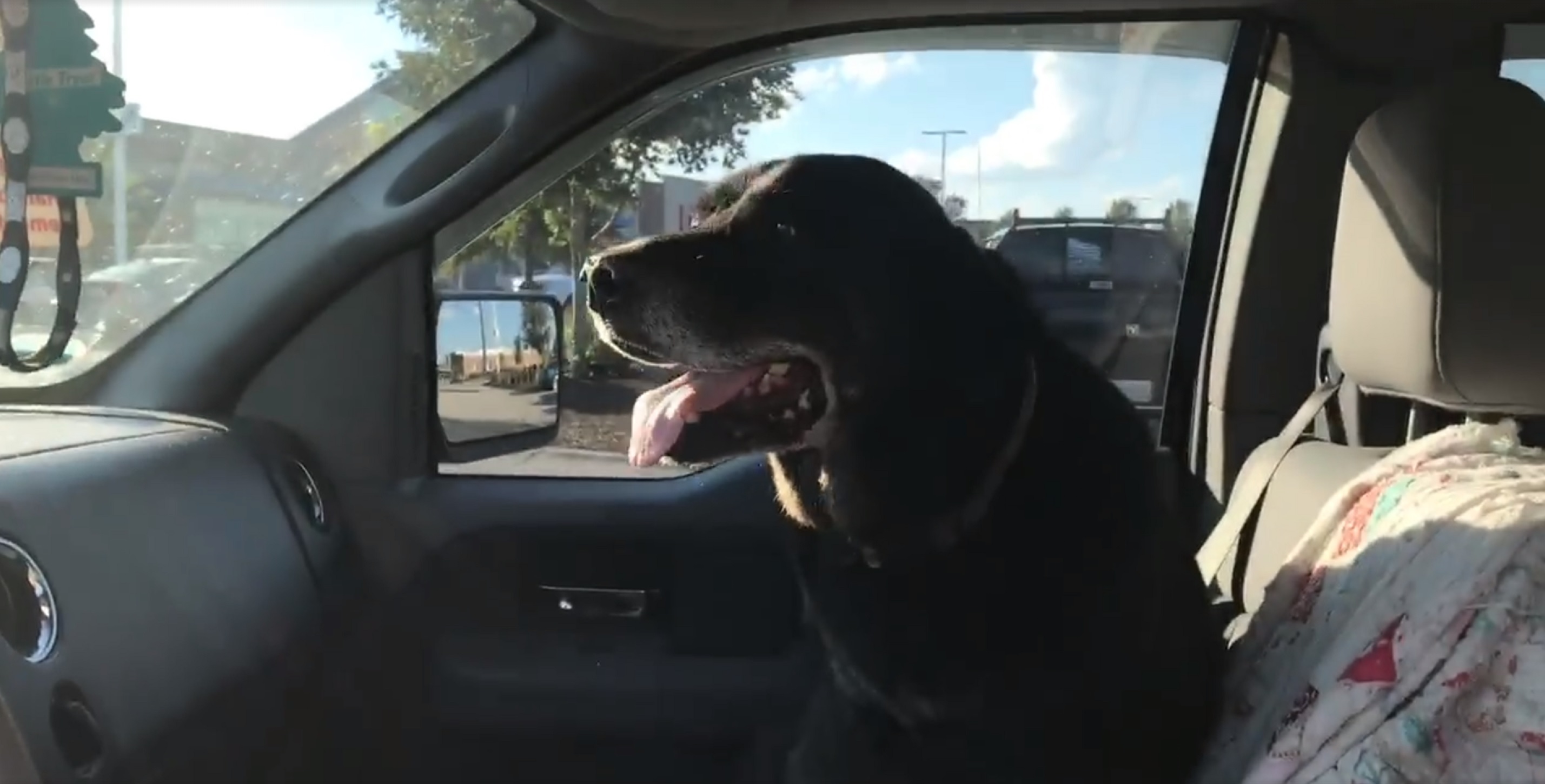 Thankfully the damage was minor – Paul's truck was unscathed while the other car sustained minor damage to the driver's side rear panel – and now Elvis appears to be the talk of the town.
"Since the accident Elvis has become something of a rock star!" said Paul. "It's mind-blowing how much attention this has received."
Let that be a lesson to any dog owners out there: keep your bacon grease off the dashboard. Here ends this public service announcement.