See how painted rocks hobby has been given a horror twist by US artist
These images show a twist on the painted rocks hobby, with designs featuring horror icons including Freddy Krueger, Pennywise and Misery's Annie Wilkes – as played by Kathy Bates.
The movie maniacs have been created by artist Billy Leake, 43, from Pennsylvania, whose designs have become so popular he now ends up selling them online and at craft fairs.
But any he doesn't sell he hides, as it's still part of the attraction of the hobby.
Unless you've been hiding under a rock yourself, the phenomenon of painted rocks won't have passed you by.
But just in case it has, the hobby is part arts and crafts and part geocaching.
You take a simple rock, you paint it on one side, and add a hashtag or location marker on the reverse before hiding it in the real world.
Then you sit back and wait for someone to find it. They'll probably post a picture of it on social media – in a group dedicated to the hobby on Facebook or use the hashtag on Twitter – before re-hiding or keeping it as a souvenir.
While designs started off as pretty florals and inspiring quotes, they've developed far beyond that with people showing a range of artistic skills.
Billy is one of a host to add his artistic flair to the movement and showcases his work on Twitter.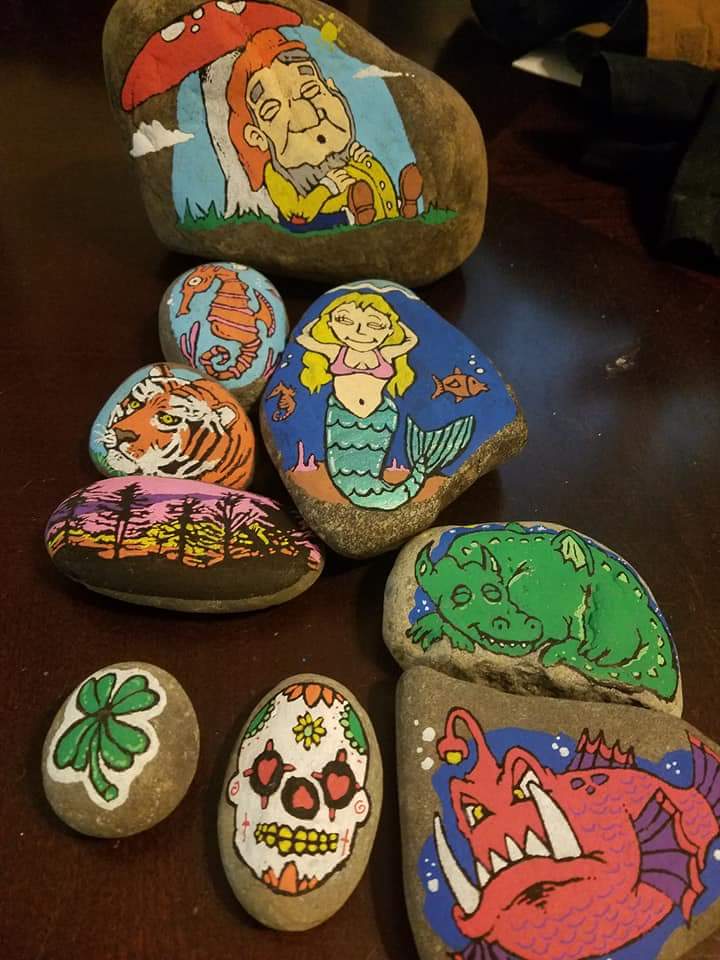 He said: "When not spending my time chasing around after my two-year-old daughter, I draw and paint because I love art and everything about it.
"I still use paper and canvas, but a co-worker introduced me to rock painting and it's become something of an addiction.
"At first I just did them to hide, but as I started to post them to social media people started asking me for custom rocks like pictures of pets, cartoon characters for their children, Christmas presents.
"Now I paint them to hide, but it's also turned into a little side business for me which is awesome.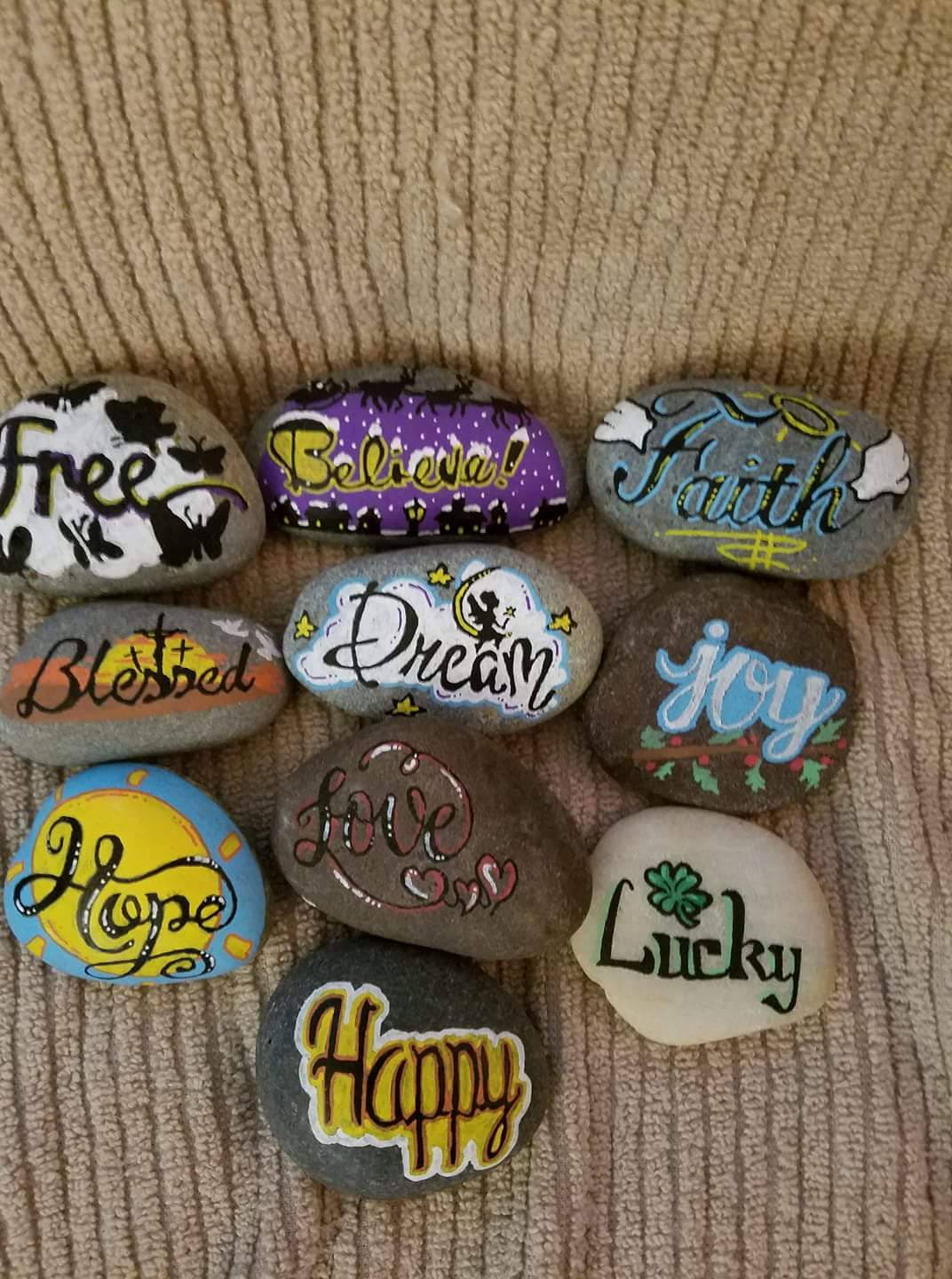 "I've done some craft shows over the past couple of months, and pop culture icons like the movie maniac set tend to do well, so that's why I painted those. But if no one winds up buying them I get to hide them which is cool too."
Earlier this month, a teacher from St Albans started a theme of painting miniature versions of book covers.
Ella Dickson was hoping to encourage more children to read and placed the little stones near to and inside libraries. Her idea prompted others to try out the novel approach.