How a historian's chance discovery shed light on an unusual Victorian hobby
A Victorian hobby has enthralled Twitter users after a historian shared a picture discovered from a scrapbook during her research.
Images show photographic cut-outs of real people which have been added to painted scenes depicting life from the era in a stately home.
In one picture the cut-outs are seen around a dining table and in another, four men are positioned around a flight of stairs.
The pictures were shared by Melanie Backe-Hansen, a historian who specialises in the social history of individual properties, looking at the stories of people who used to live in the homes she researches.
"I'm researching a former barn so I'm researching the wider area and nearby there's a big home – a country estate," she told Press Association.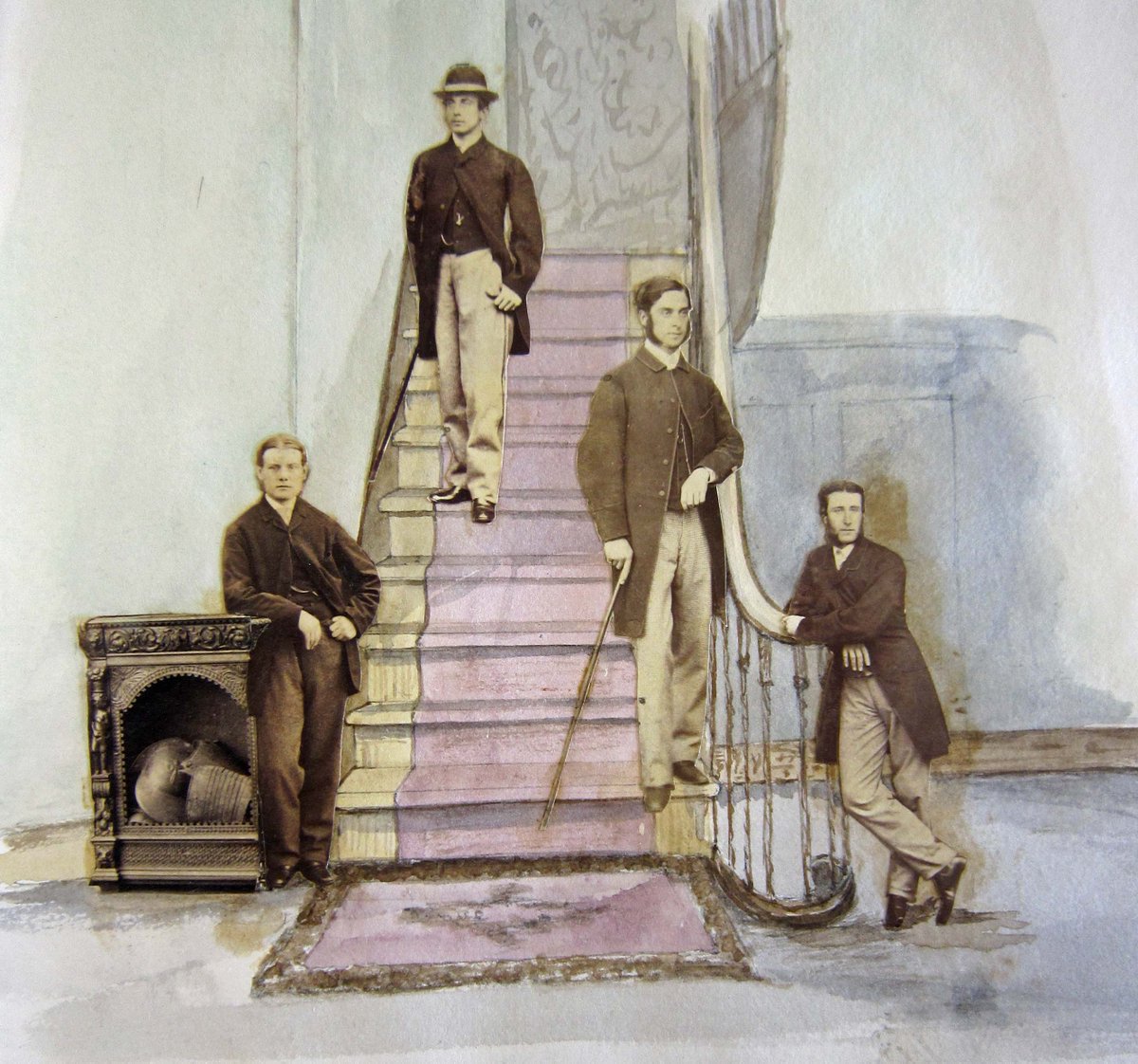 "It was in the process of researching the big house and it was general run of the mill research."
That was until she was directed to some photographs via a reference and then found the images she later tweeted.
A third picture in the collection shows a woman looking from a window.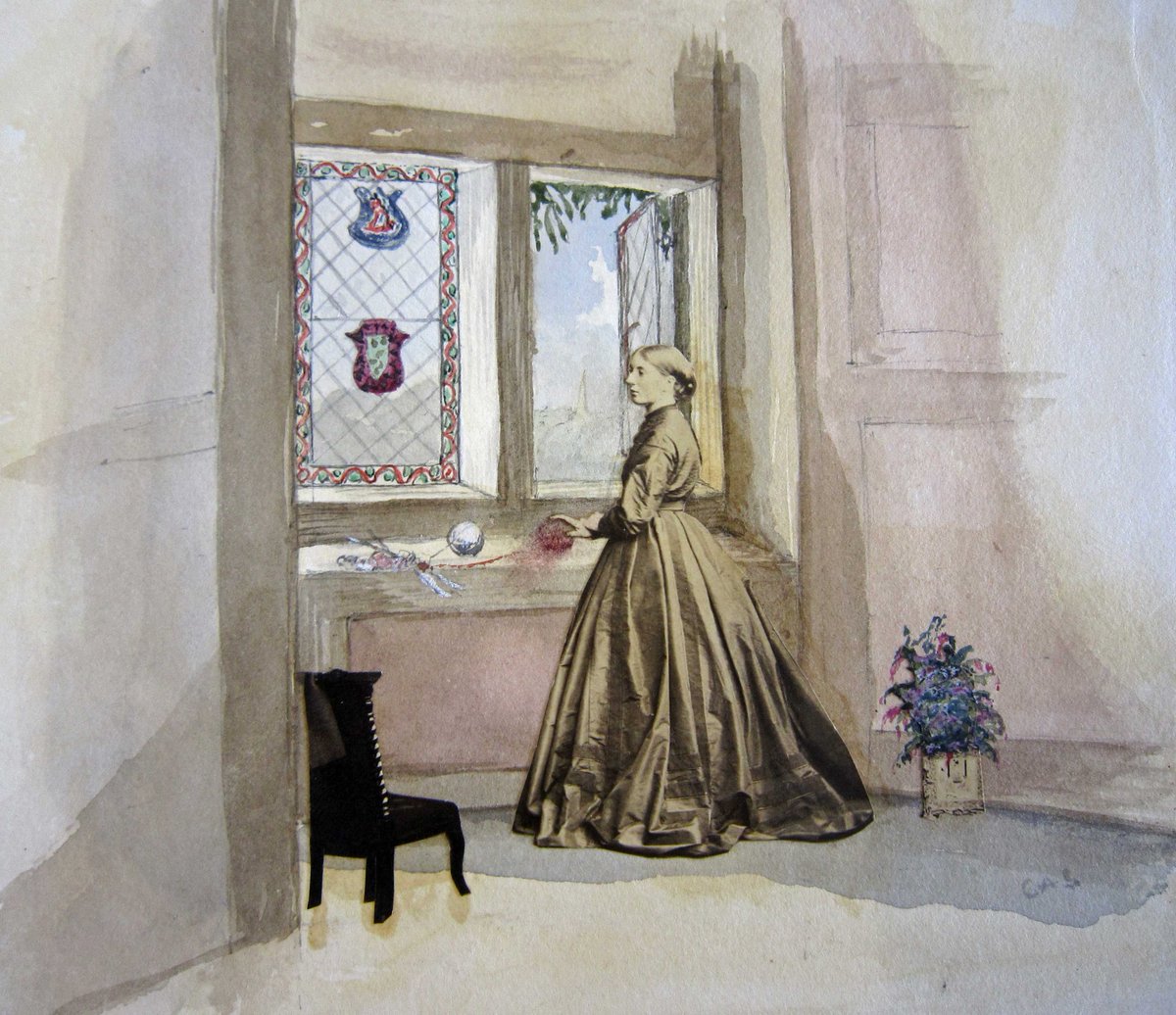 "I just loved them. I had never seen anything like them before. I understand now that it was a thing, Victorians did this in an arts and crafts way.
"The response on Twitter was brilliant too – everyone just loved it.
"It grabbed a lot of attention. It keeps getting retweets and likes."
So what's actually going on?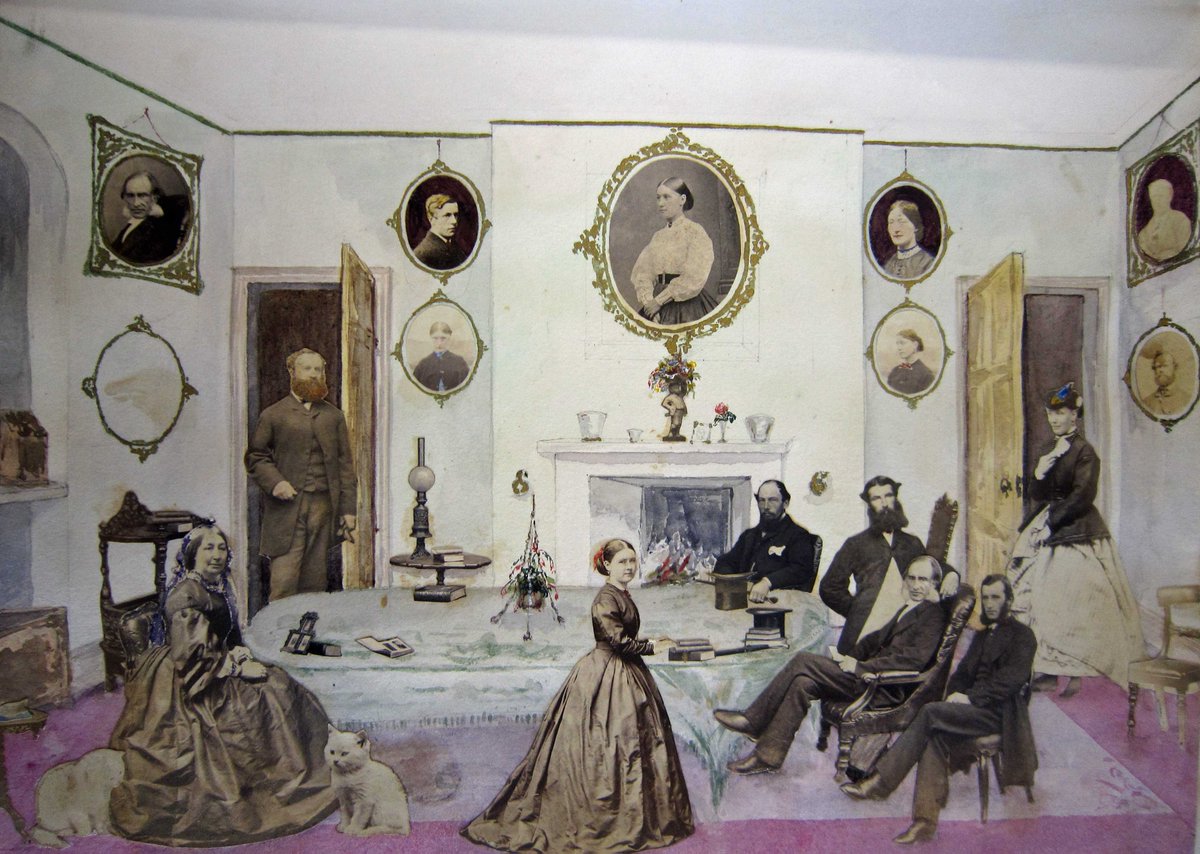 "The image is of a scrapbook and photograph album dated 1868," a spokeswoman for Herefordshire Council explained.
"It belonged to Michael Hopton of Canon Frome, Herefordshire, and depicts members of his family, together with representatives of other Herefordshire landed families."
Backe-Hansen, who completed her history degree at the Macquarie University in Sydney, first worked in publishing in London before taking a job with an estate agent on the history of individual homes.
She now freelances, has two books published by The History Press and also takes private commissions.
More about her work and books is available on her website.
The scrapbook meanwhile is available to view in person at the Herefordshire Archives and Records Centre.