Raccoon rescued from Liverpool garden
A woman in Liverpool was surprised to find a mischievous raccoon playing in her garden this week.
The RSPCA was called to help the animal in Northwood on Monday. It was thought to have escaped from a nearby residence.
The woman who reported the raccoon tried her best to keep it in her garden.
"When I arrived the raccoon, which had been running around the garden, climbed onto a wall," animal collection officer Laura Metcalf said.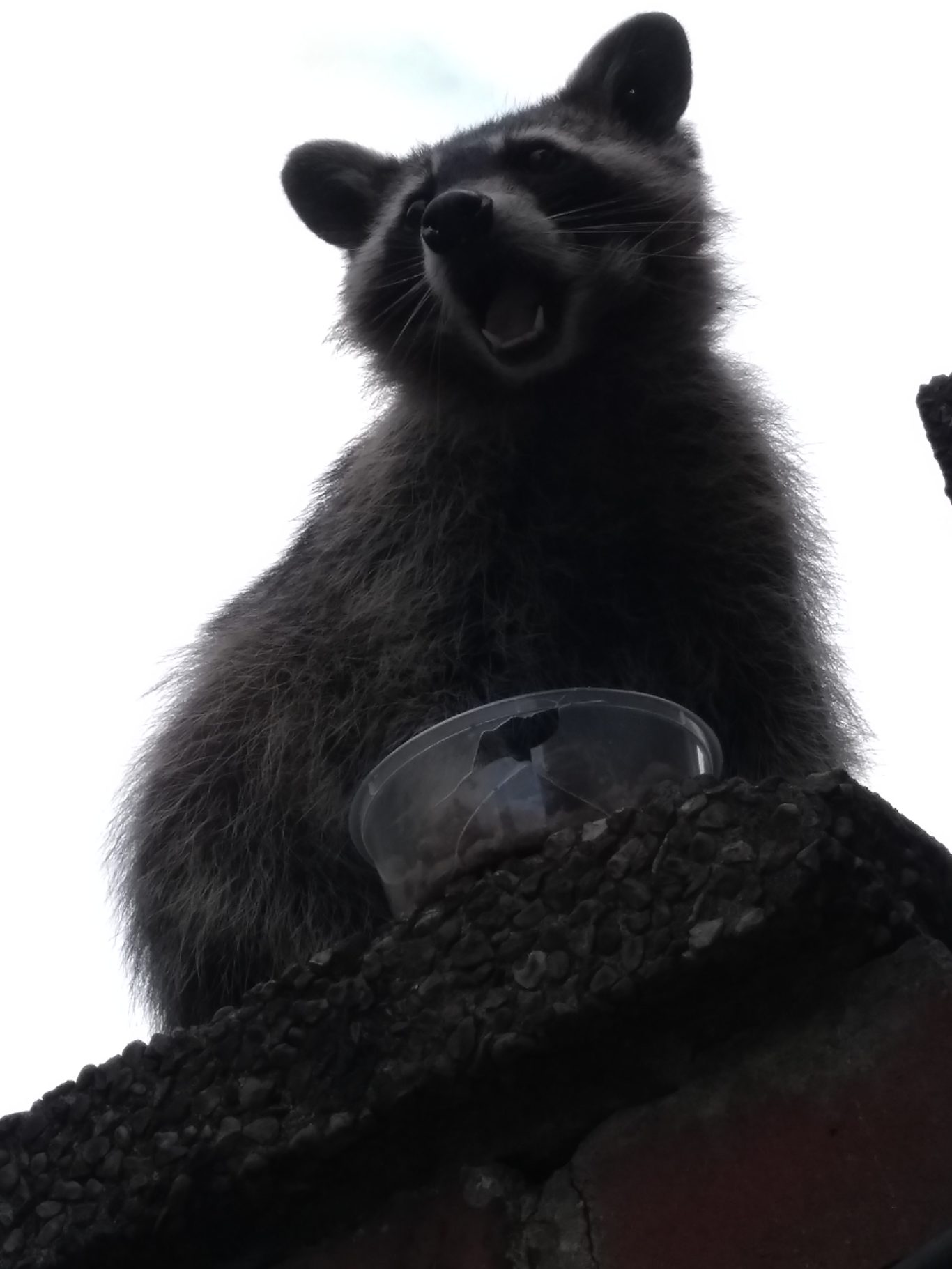 "However, the animal was clearly used to people so we tried to pop a lead on him and get him into a pet carrier. When that didn't work we were able to entice him into the pet carrier with some treats."
Ms Metcalf took the raccoon, who wasn't microchipped, to a nearby vet and left contact details at a home nearby where the owner of the animal was believed to live.
The raccoon, usually native to southern Canada, most of the United States, Central America and northern parts of South America, is not a domesticated animal, and the RSPCA advises against keeping them as pets.
RSPCA exotics senior scientific officer Nicola White said: "Raccoons kept in captivity need lots of space within a secure enclosure and need to be provided with furnishings and enrichment to allow them to carry out their natural behaviour, such as climbing."
The RSPCA has taken in six raccoons in the last five years, raising concern that the animals continue to be kept as pets in England and Wales.
Raccoons can no longer be legally bred or sold in the UK. Anyone who already owned a raccoon before the regulations were introduced in August 2016 is allowed to keep the animal for the rest of its natural life.