This brave dog tries to save his owner every time she jumps in the pool
Thanks to her dog Moose, Makenna Guidry need never feel nervous about jumping into her swimming pool.
Despite only coming into the care of the 18-year-old six months ago when her family took him in from a shelter, Moose feels the need to try to save her every time she swims – although his rescue missions are rarely effective.
"He doesn't actually do anything other than swim over to me and wait for me to come up, then he gently bites my arm," Makenna, from La Porte, Texas, told the Press Association.
"But if I talk to him or tell him I'm okay he just puts his arms on my shoulders (like in the video) and makes me hold him."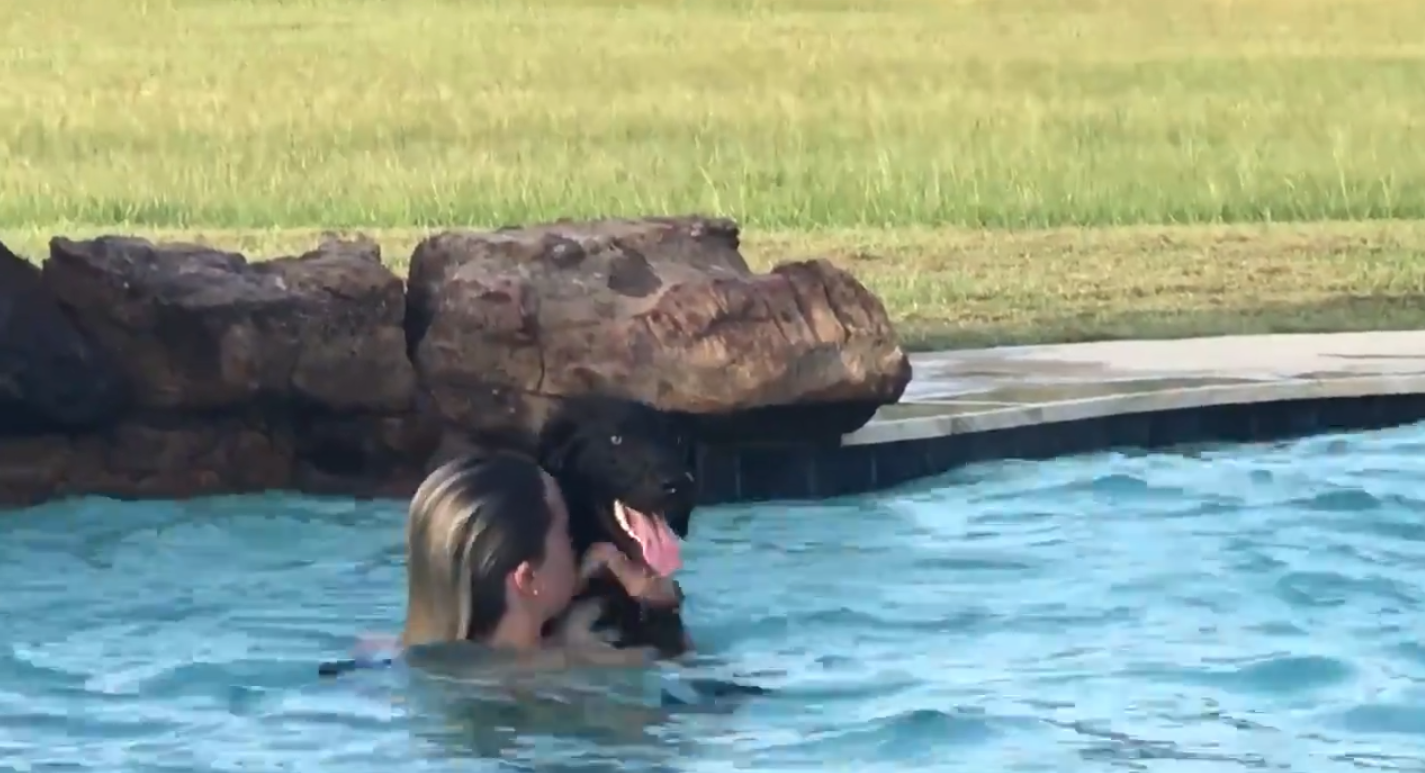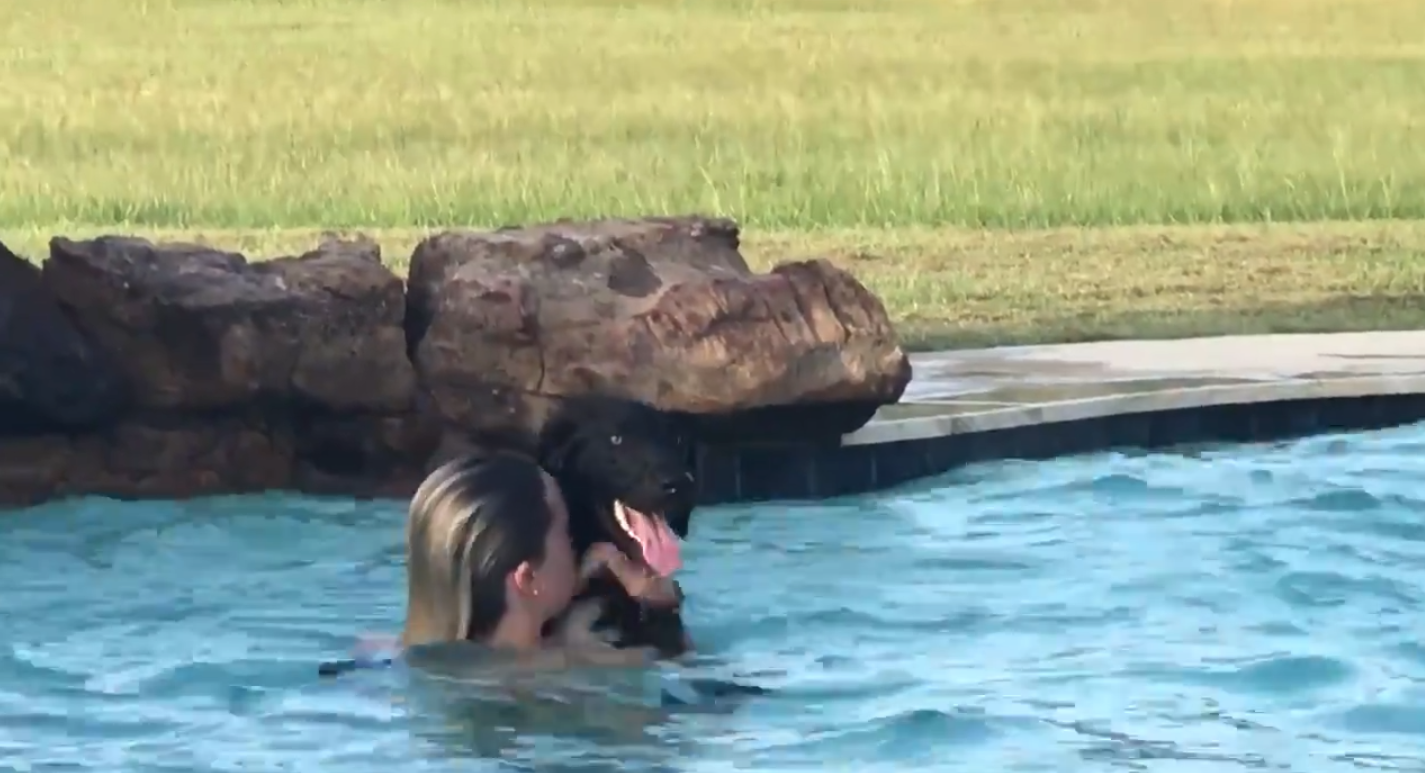 "His need to save me makes me feel really good because I never have to doubt that he hates me because he always looks out for me," said Makenna, who plays football at university. "I love him! He is my best friend!
"His personality is very, very energetic. He always has to have a toy around him and loves to run around and annoy the other dogs.
"He is only calm at night when I'm laying down. Then he comes and snuggles up to me."