These activists produced a hidden rainbow flag in Russia using football shirts
Six activists wearing strategically coloured football shirts travelled to Russia to produce a hidden rainbow flag during the World Cup.
Standing in a recognisable colour sequence of red, orange, yellow, green, blue and purple the group were protesting against Russia's law banning the promotion of "non-traditional sexual relations" to under-18s.
The Hidden Flag project was arranged by the Federation (FELGTB), Spain's largest organisation for LGBT+ rights, which sent people in the shirts of Spain, Holland, Brazil, Mexico, Argentina and Colombia to Russia to recreate the rainbow flag, otherwise known as the LGBT+ pride flag.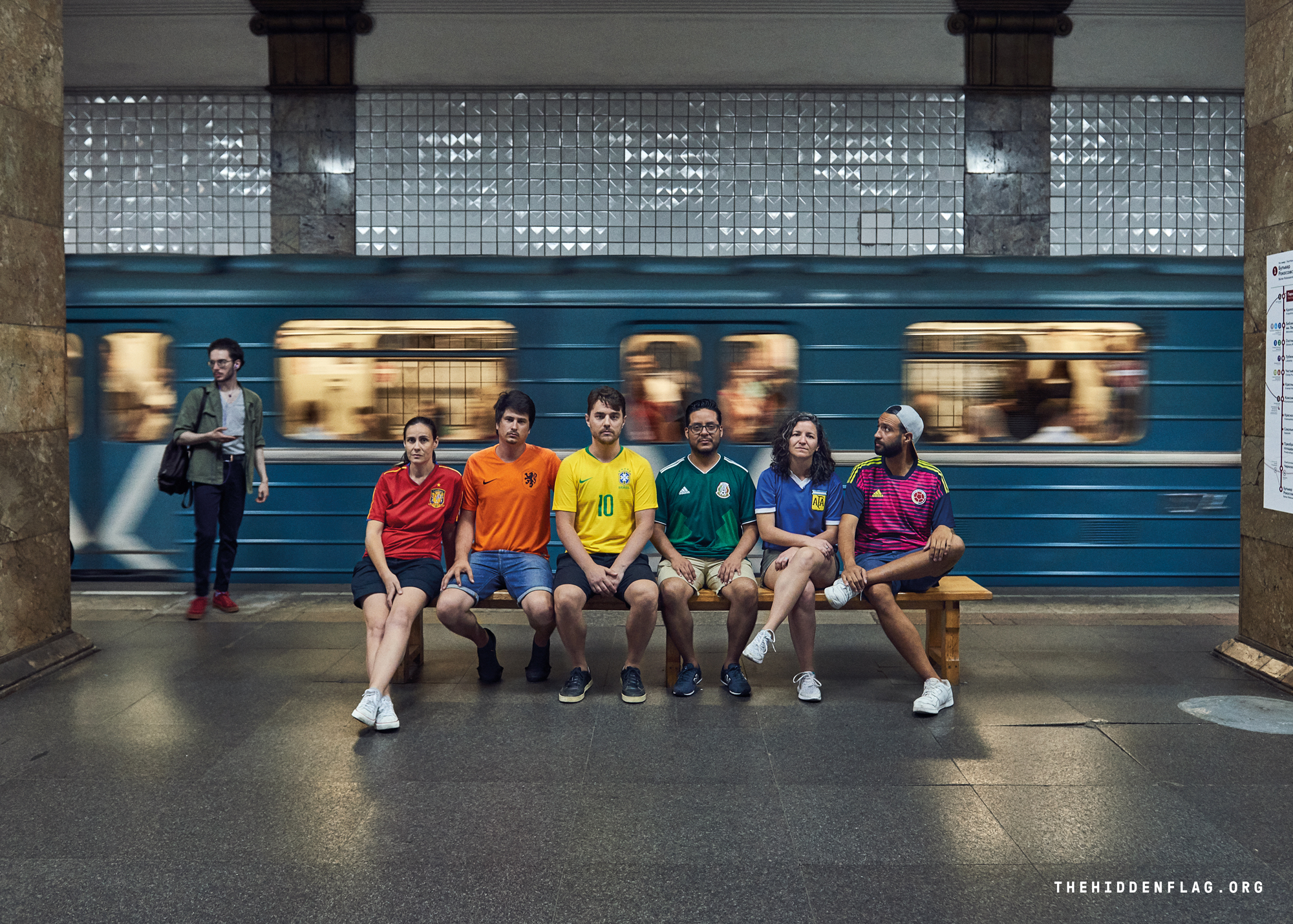 There was an international outcry when in 2013, Russia passed a law banning the promotion of "non-traditional sexual relations" to under-18s.
And while those rules appear to have been relaxed for tourists during the World Cup, with fans allowed to display the rainbow flag in stadiums, fears remain that the protection afforded to them at this summer's World Cup will disappear once the event has finished.
Mateo from Colombia is one of those who took part in the project, wearing the purple Colombia goalkeeper shirt. He said that getting involved made him think more about how he can support those in the community who don't feel free to express themselves.
"When I was asked (to participate) I approached it with curiosity and I thought the project was very cool and a good thing to participate in," Mateo told the Press Association.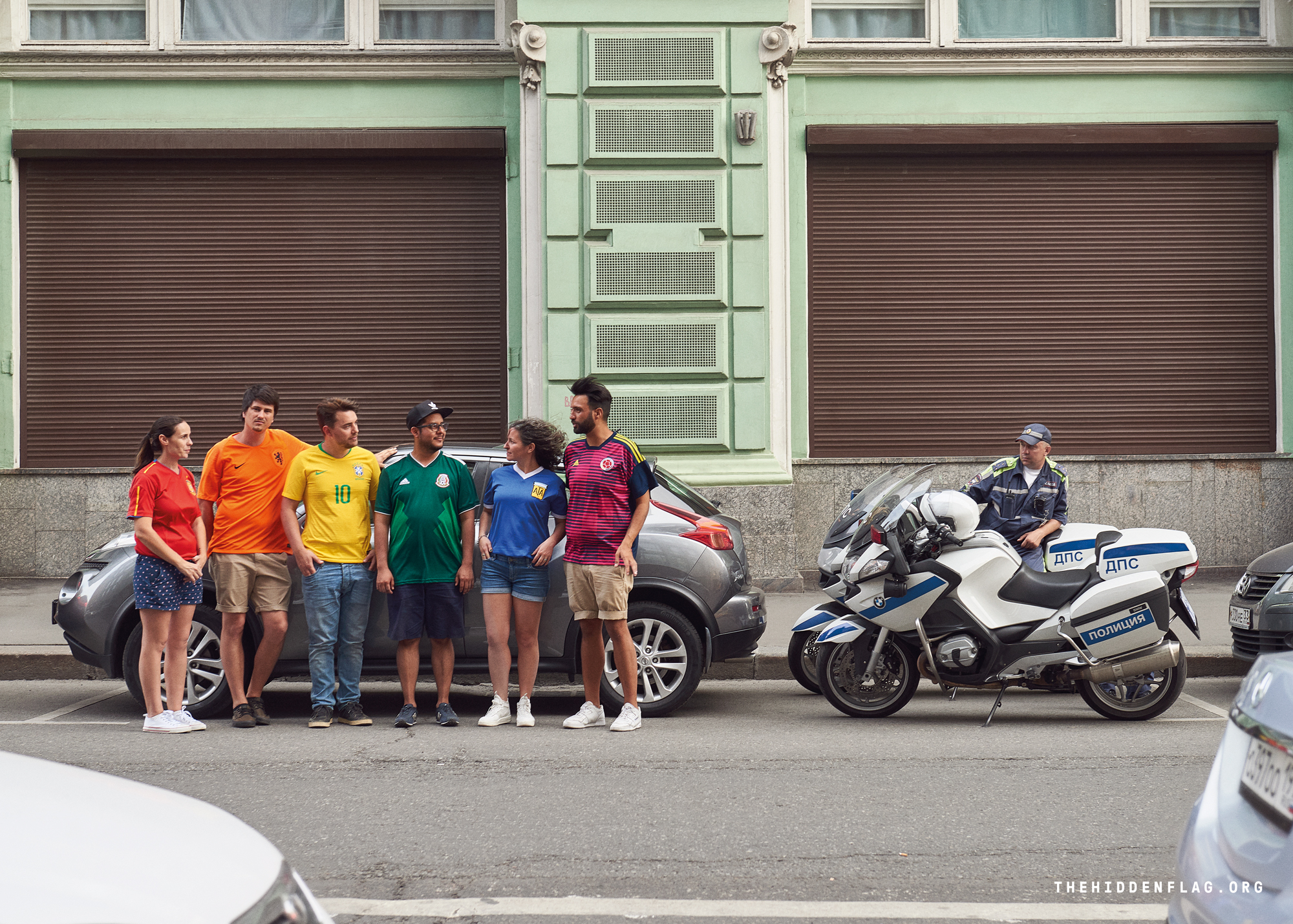 "At first I just thought it was a cool thing to do. Three days in Russia during the World Cup!
"My state of mind changed a little bit more when I was there," he continued. "I'm here for a few days and I'm worried of feeling too gay or the police or somebody figuring out that we are trying to make a flag.
"That's when I was like, maybe it's something I should do more often, advocating for my community, doing things that could maybe change love and perception of my community."
In 2017 the European Court of Human Rights ruled that Russia's law banning the dissemination of so-called gay propaganda to minors violated the right to freedom of expression, but fears over the country's attitude towards the LGBT+ community remain.
The Federation warned LGBT+ fans visiting Russia not to participate in political protests, as well as to avoid public displays of affection, which was something the six participating Hidden Flag activists took into account before arriving.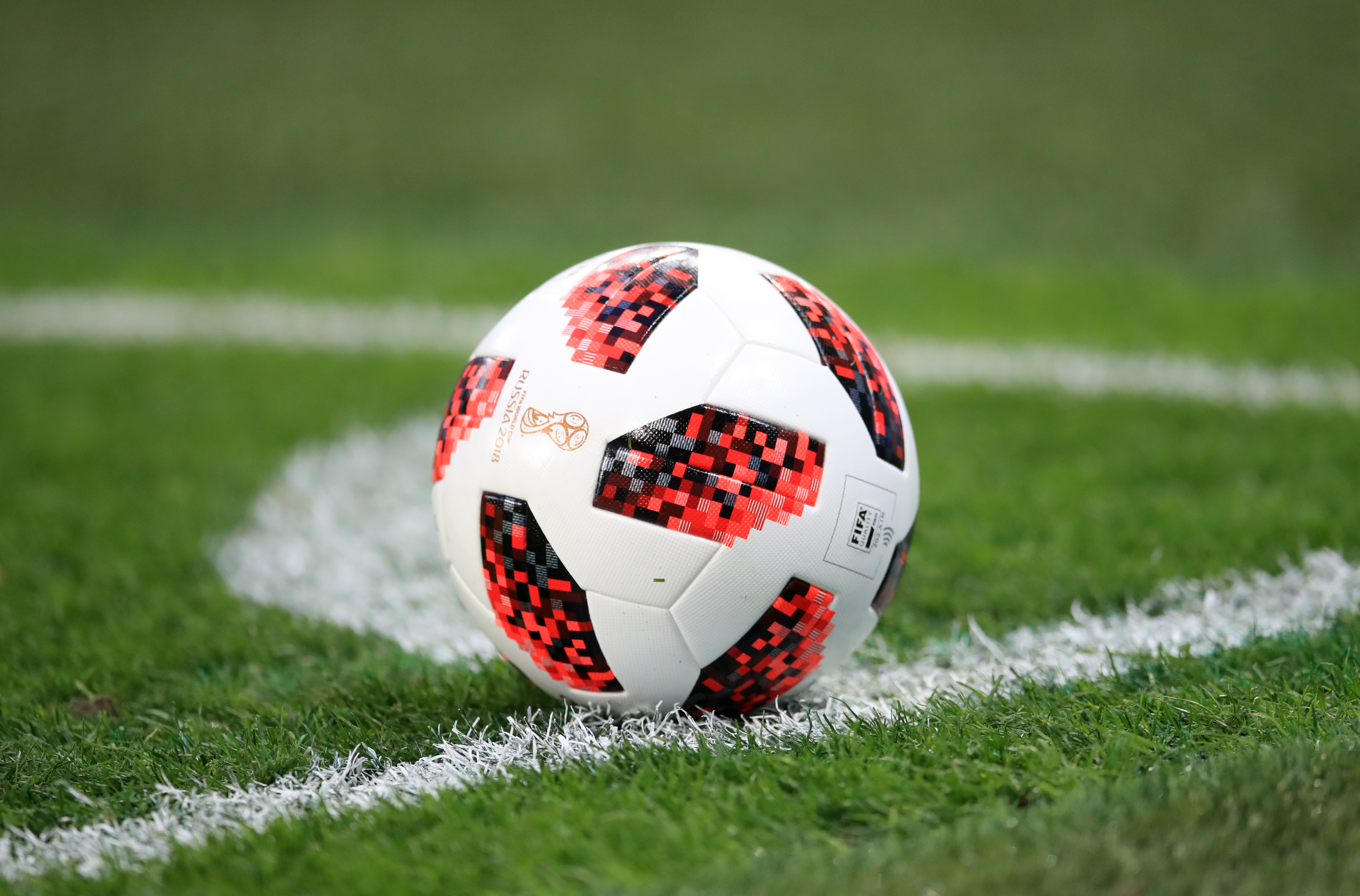 "I'm just happy that everybody is seeing this," said Mateo, whose experience has changed the way he thinks too, adding: "I started being a bit more mindful of my privilege and the trouble that people can go through by being gay."
To read more about the Hidden Flag project, click here.