Fernando Muslera made a clanger and everyone's making the easy comparison
When the ball bounced behind and into Fernando Muslera's net, as what should have been a comfortable save became one for the World Cup blooper reel, Loris Karius probably turned off his Twitter notifications.
The Liverpool goalkeeper has become synonymous with goalkeeping errors since the Champions League final, and this evening his name was trending online once again.
Muslera's clanger allowed Antoine Griezmann's shot to beat him and gifted France a 2-0 victory over Uruguay in their World Cup quarter final tie.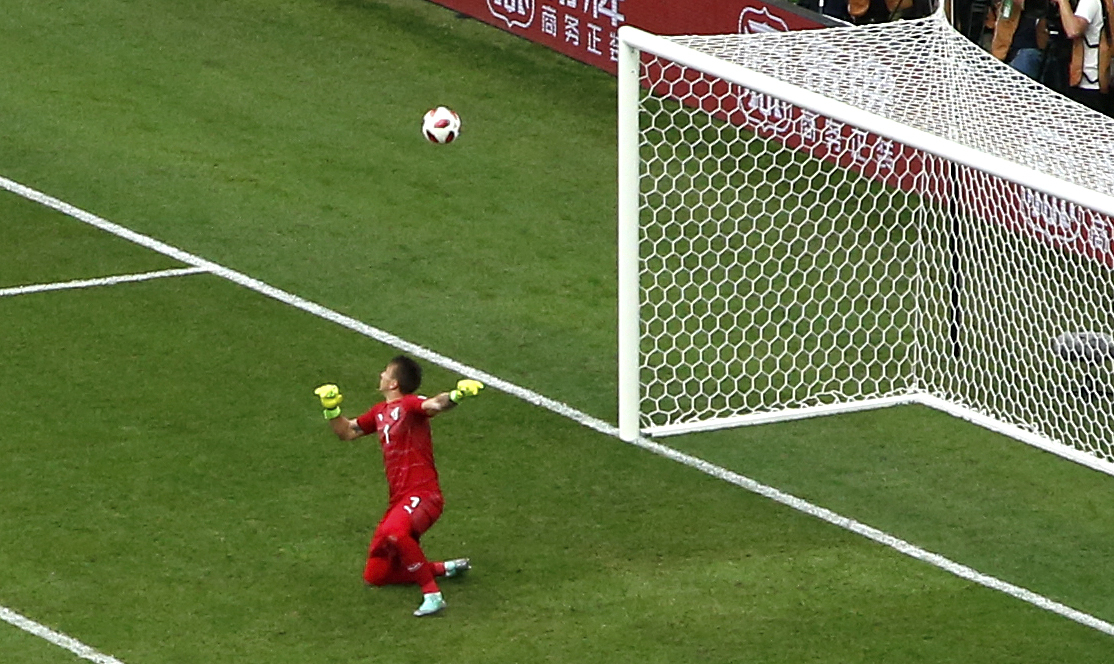 Karius was at fault twice as Liverpool lost 3-1 to Real Madrid in May.
It's not the first time goalkeepers have been compared to Karius this World Cup either, with mistakes from Spain's David De Gea and Argentina's Willy Caballero getting the same treatment.
All in all, it's become something of a trend.
However, it does mean goalkeepers who do make mistakes can at least rely on some sympathetic fans in particular to show their support.
Who would be a goalkeeper?