Gareth Southgate's penalty redemption has been expertly captured by this artist
When Eric Dier laid to rest nearly 30 years of English penalty misery at the 2018 World Cup, it was hard not to think of Three Lions manager Gareth Southgate's journey from 1996 to 2018.
At the 1996 European Championships in England, Southgate missed the penalty that sent the Three Lions crashing out of the tournament, but 22 years later his redemption was complete when his team beat Colombia in the last-16 of the World Cup.
If the significance was lost on anyone, this emotional piece of art from artist Reuben Dangoor made it hard to miss.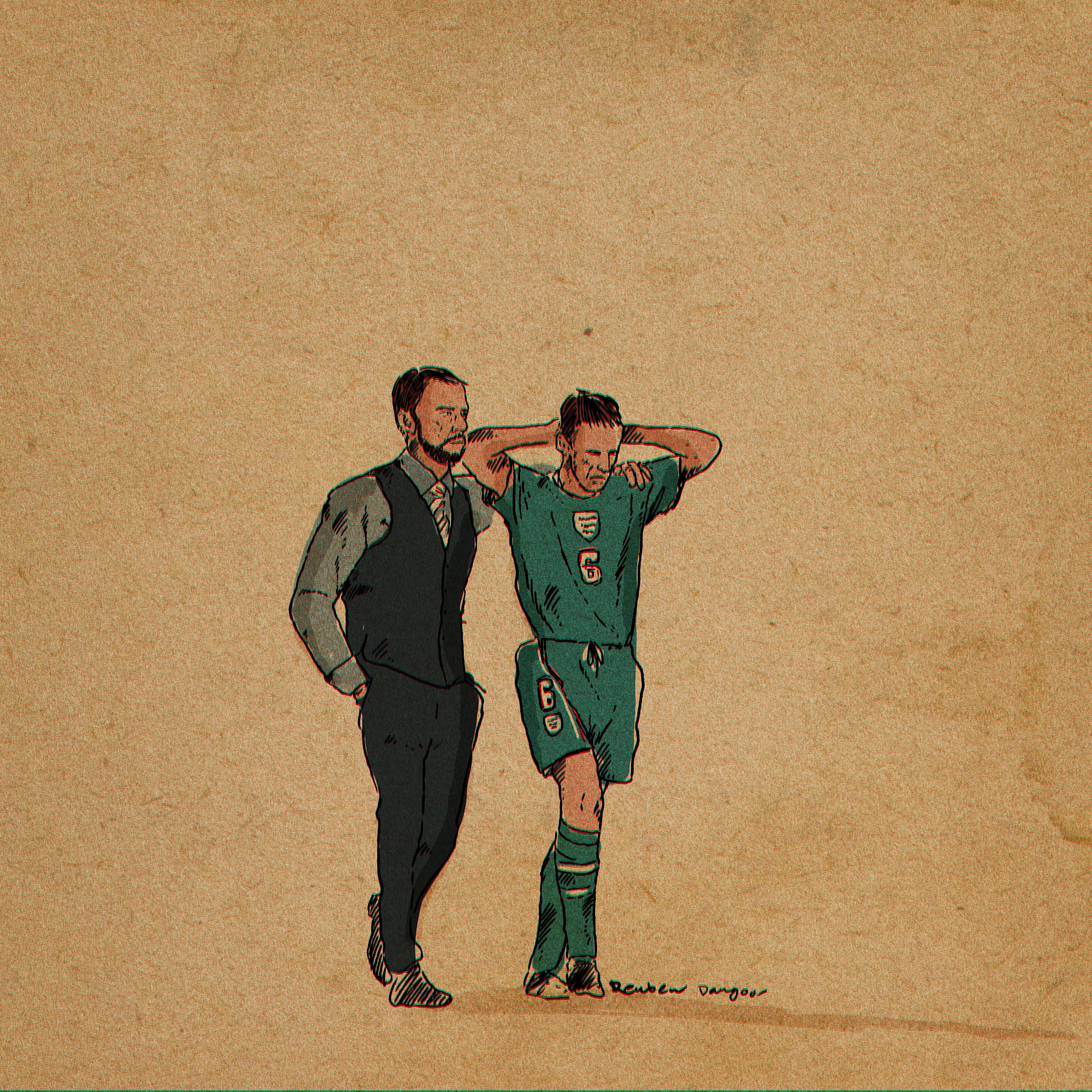 Reuben, 30, from London, produced the image of Southgate consoling his past self the morning after England progressed to the quarter-finals in dramatic fashion.
"As soon as it became a penalty shootout, having Southgate as manager felt pretty significant," Reuben told the Press Association.
"To win the shootout was pretty amazing, and it just felt poignant. His disappointment in '96 and his elation in 2018. I just imagined him having a word with his younger self.
"I think that image of him (after) missing the penalty is so iconic in England's football history. It felt nice to add to it and give it a little lift."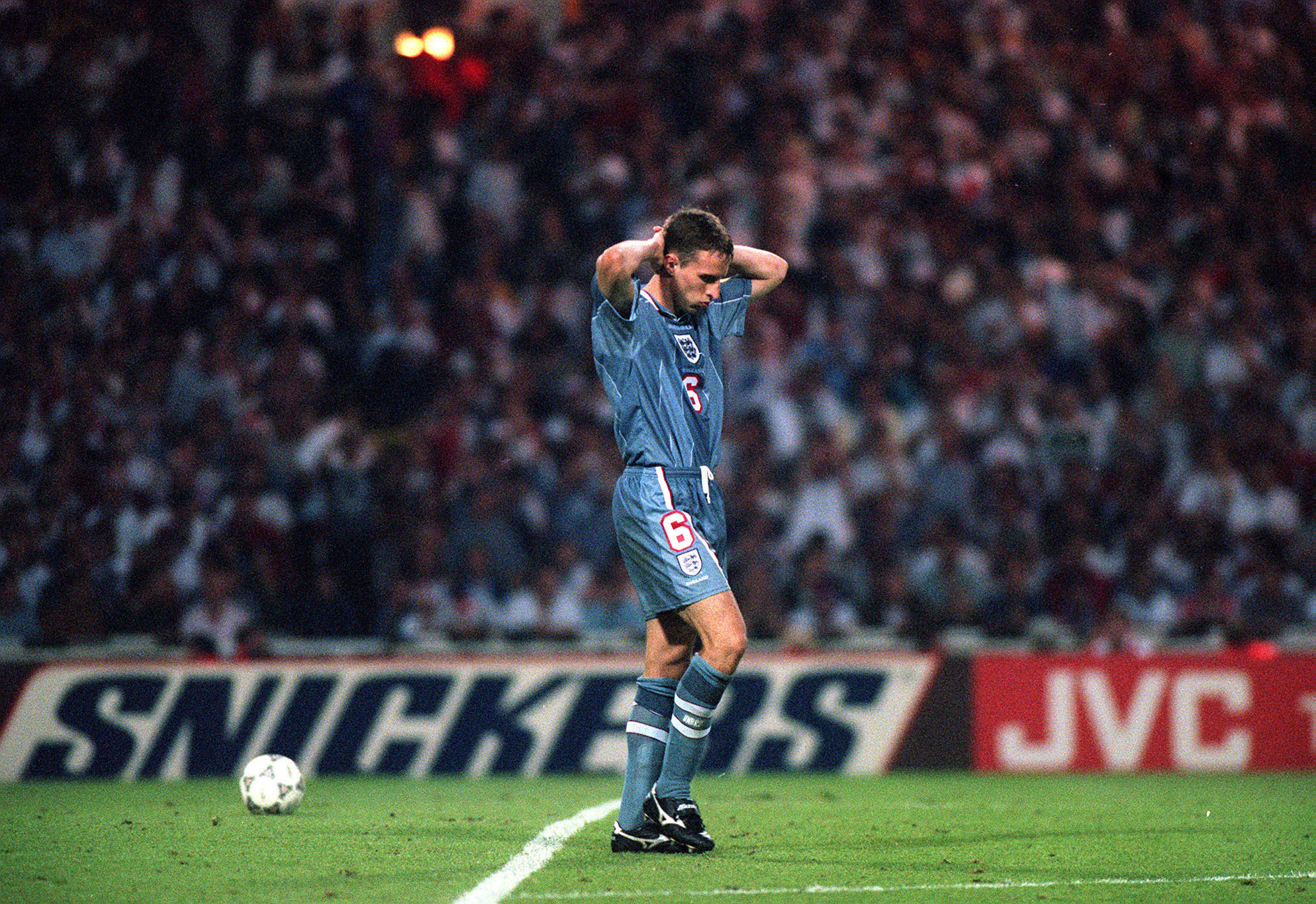 Reuben's work has caught the imagination of thousands on social media, and he reckons Southgate's popularity is a big factor in that, saying: "It's clear that people have taken him in, and also how huge the result was in general."
But the question on everyone's lips is surely this: what does Reuben reckon current Southgate would be saying to his younger self in the piece?
"Hopefully something better than: 'chin up, in 22 years this will be a distant memory,'" he said.
To see more of Reuben's work on Instagram, click here.