This dog's indisputable fashion sense has made him an online star
A game of dress up is any six-year-old's idea of a good time, but when that six-year-old is a dog it means they're destined for internet stardom.
Chico is just such a pooch and he has gone viral after his owner Jonny Calderon shared pictures of him in sunglasses and a doggy carrier – because that's the formula for online success.
"He absolutely loves to go on car rides and he doesn't mind the carrier at all, he actually enjoys it from what I can tell," Jonny told the Press Association.
"I had NO idea it would blow up to this extent and everyone has been saying super nice things, and I haven't received any bit of hate."
Indeed, much of the positive response to Jonny's tweet has been other owners sharing pictures of their dogs in a carrier.
Although, not all could relate.
So, what's the message that can be taken away from Chico's meteoric rise that has seen him garner likes in the hundreds of thousands?
"The first thing that comes to mind as a 'lesson' is the song Bad Girls by M.I.A. where she says 'live fast, die young, bad girls do it well' (very weird I know, sorry)," said Jonny.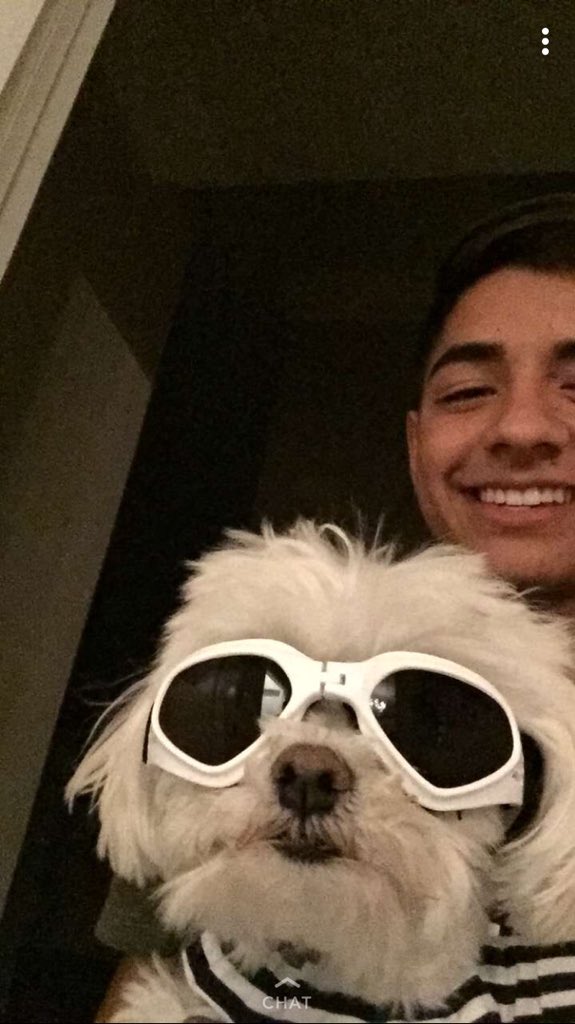 Let that be a lesson to the lot of you.