Watch as police rescue a dog initially mistaken for a sea turtle
When a sheriff was alerted to a creature in the waters off the coast of Florida, he thought it was a sea turtle.
In actual fact, it was a white dog which had fallen overboard and was trying to swim to safety.
Sergeant Brian Parkton, from Okaloosa County Sheriff's Office, was able to get up close to the soggy dog and heave her, one-handed, to safety on board his boat.
Not long afterwards, the dog's owners – on a platoon boat – pulled up alongside for a reunion.
Okaloosa Sheriff posted the video on YouTube with links on Facebook detailing the turn of events.
"(The dog) had fallen off a pontoon boat and was terrified. But her owners noticed she was missing and were looking for her," it explained.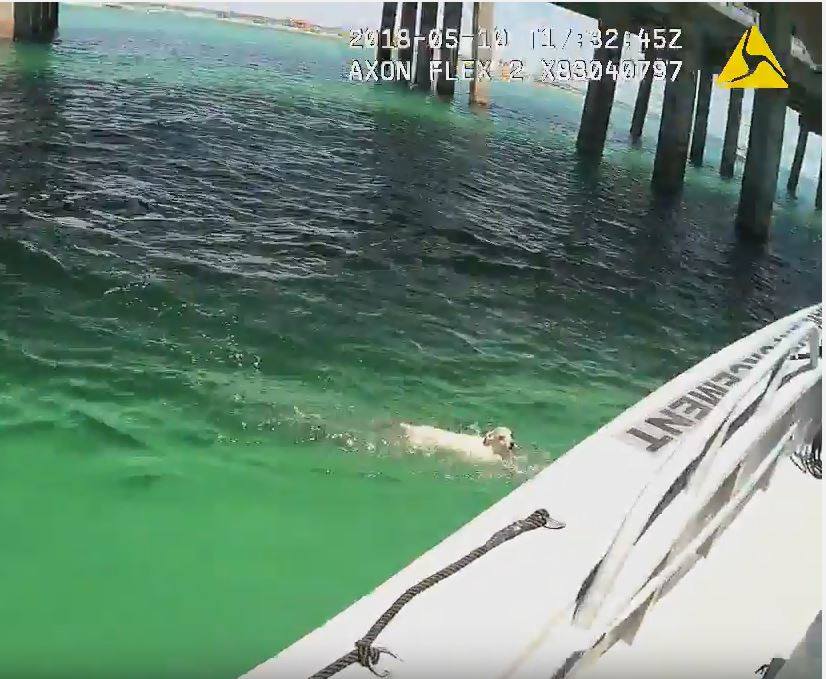 Once the dog's owner reached shallower water, he took her from the sheriff's boat and back into his arms.
The doggo was initially spotted under Destin's Marler Bridge.
"From a distance, (the officer) thought it was the head of a sea turtle swimming under the bridge," the department wrote on YouTube.
"Once (he) got closer, he saw white fur."