Watch Ederson set the world record for the longest drop-kick
Just as Pep Guardiola hoped when he signed him last summer, Manchester City goalkeeper Ederson has established himself as one of the top distributors of a football in the Premier League.
Now though he's proved his remarkable ability to lump a ball upfield once and for all, by setting the Guinness World Record for the world's longest drop-kick.
Ederson's third kick out of the three attempts he was allowed stretched 75.35 metres, 35cm further than the target of 75m.
The 24-year-old Brazilian can add the accolade to the EFL Cup and Premier League winners' medals he has already accrued with City this season, as well as the records they are breaking as a team.
Ederson signed from Benfica last June and last month spoke of his desire to break Premier League records with City.
"If you finish the season as a champion and, on top of that, break some records – we would make history as a club and also us as football players," said Ederson. "I hope we can break all the records."
With one game still to play, the champions have already won more games (31), scored more goals (105) and collected more points (97) this season than any other side in the Premier League's history.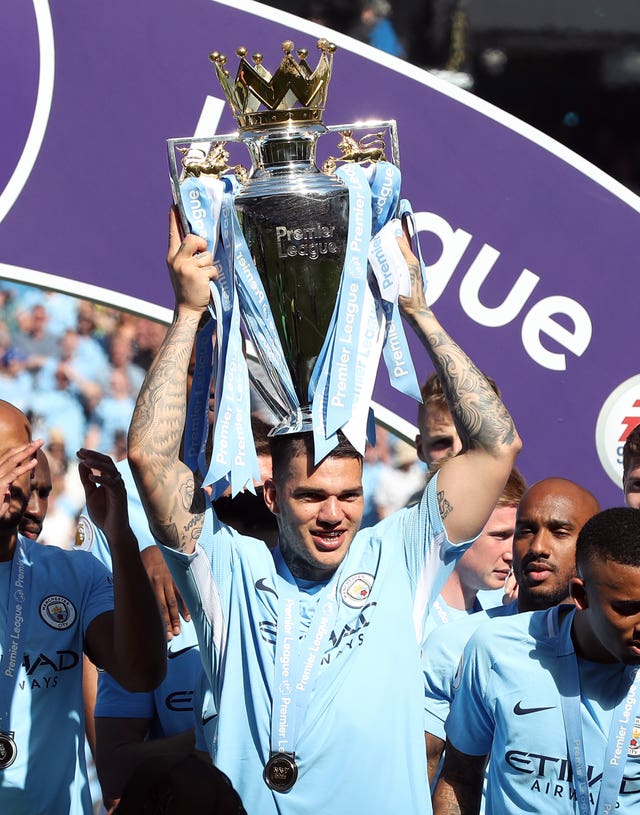 If you're wondering who the previous drop-kick record holder was, there wasn't one, but Guinness World Records have an explanation.
"Our Records Management Team carefully research minimum requirements based on similar sporting feats from all over the world to set realistic and challenging bench marks for a record to be achieved," said a Guinness World Records spokesman.
"A record is not broken until the minimum has been surpassed which is why we mention 75 meters as being the record to beat."