This tiny pocket-dwelling kitten is the perfect pet for a stressed-out student
This is Zel – probably the most adorable kitten you've ever seen and without doubt the perfect pet for a stressed-out student.
Zel is only two months old and she goes everywhere with her owner Leslie, a student at University of California Santa Barbara.
And yes, that means she even attends lectures – that's where she was heading in the video that quickly went viral on Twitter, gaining more than a million views in less than 16 hours.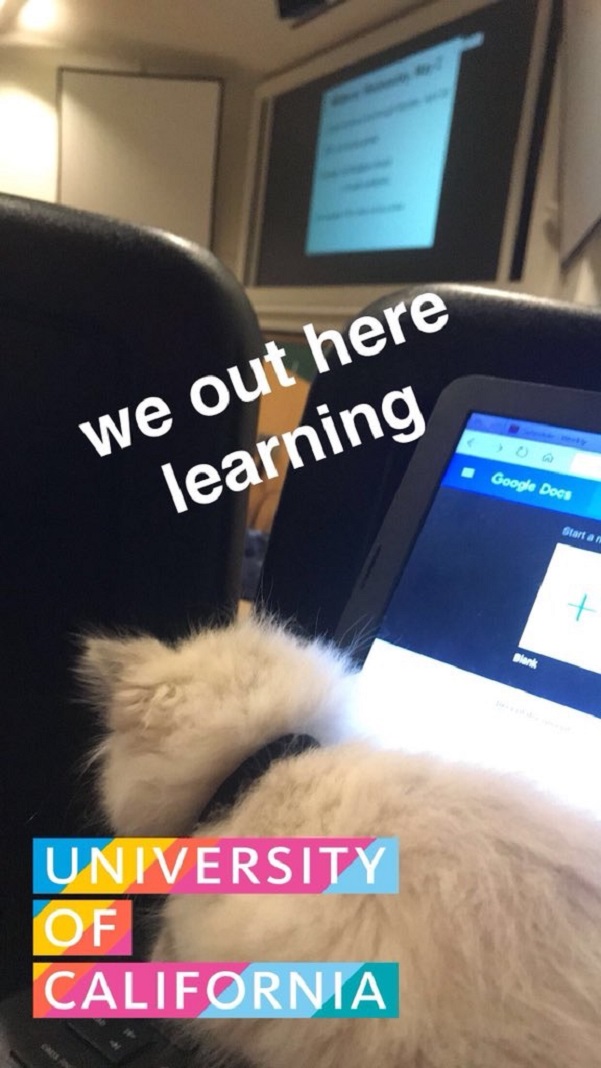 Leslie said: "My teacher held her up in my 8am English lecture because she was so cute and she woke everyone up. I take her everywhere I go."
Leslie's only had Zel for two weeks but, needless to say, she's already a big hit with the other students.
"She gets a lot of love from everyone here, a bunch of stressed-out college students in midterm season love a kitten," Leslie said.