This family were so terrified of an animatronic dinosaur they ran off
An unsuspecting family attracted the wrath of a Jurassic Park raptor during their visit to a Florida adventure park.
Melissa DeCarvalho was happily taking a picture in front of the animatronic reptile with her brother, sister and nephews at Universal Islands of Adventure in Orlando.
Take a look at that smile – that's the face of a plotting dino, right there.
As the family were posing, what happened next took them by surprise – the reptile lunged forward and scared them off.
"We were enjoying our vacation and we saw there was a raptor in the Jurassic Park area, and we didn't think it was going to move as much as it did, until it bit my sister's hair and breathed on our necks," said Ms DeCarvalho, 18.
The kicker, however, is how the family hilariously ran for their lives and forgot the toddler in the process.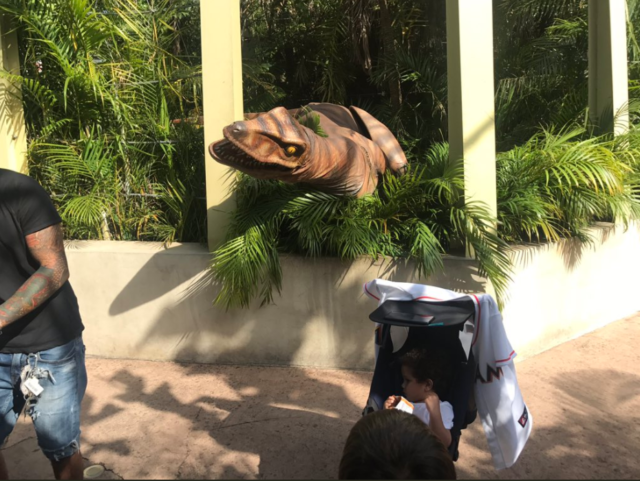 His face suggests he was either blissfully unaware, or very much unbothered.
Luckily, Ms DeCarvalho's sister went back to grab him. Phew.