A mother has been secretly capturing her daughter holding her dad's hand and it will warm your heart
The bond between a parent and their child is a tender one to behold, and one mother has set out to secretly document an adorable habit between her husband and daughter.
Five-year-old Kate, from Cebu in the Philippines, loves to hold her dad Robert's hand whenever they leave the house as a family.
Mother Pia has been capturing the moments ever since her daughter was a toddler – without their knowledge.
She posted a collage of photos to Reddit with the caption: "My husband and daughter. They have no idea I'm taking photos of them holding hands since 2014."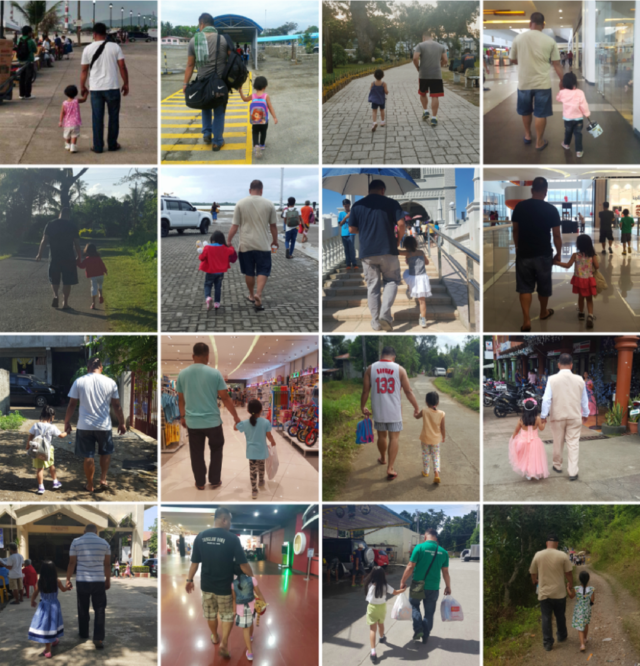 The mother, who goes by the name MrsIronbad on the social networking site, said she started snapping the photos when she spotted the pair holding hands after Kate, then a year old, had just learned to walk.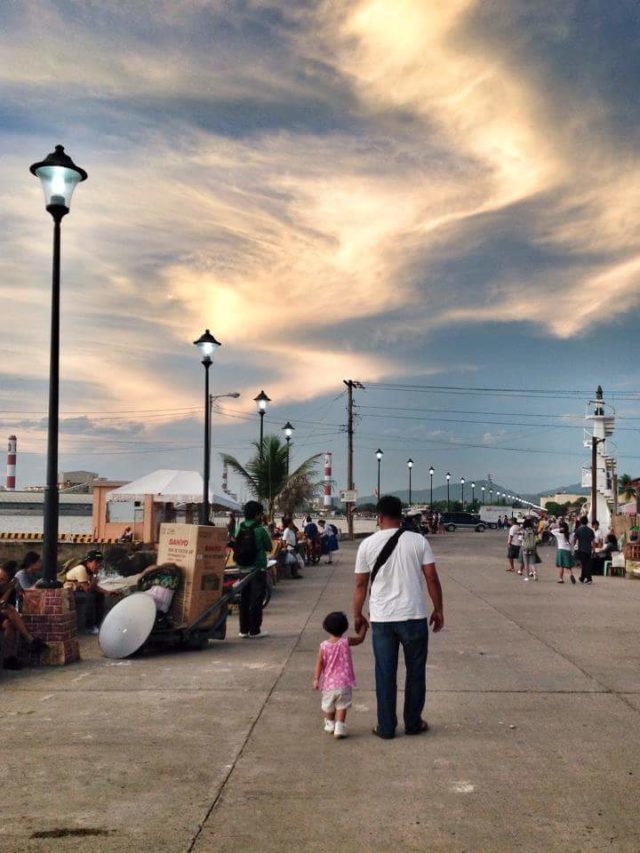 She told the Press Association: "I captured that moment simply through perfect timing. Then it just snowballed from there.
"Whenever we are out of the house, going to the movies or just doing some family outdoor activities, I just subtly let them walk ahead of me, then I take some photos.
"Whenever we are out walking, Kate just naturally turns to her dad to hold hands. Makes it really convenient for me to take photos of simple but touching moments like holding hands."
Kate, who goes to kindergarten, likes art and "looooves drawing dinosaurs and emojis", her mother said.
Here are a few more adorable moments:
Kate and her dad returning to their hometown following a holiday in 2015.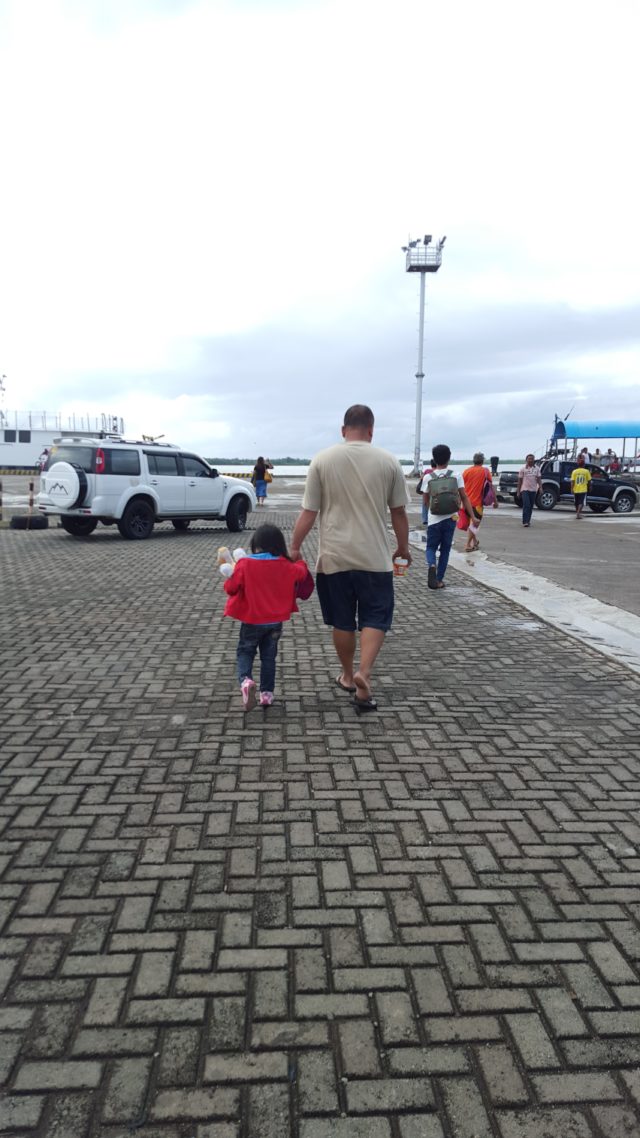 The inseparable pair just before Kate became a flower girl for the first time, also in 2015.
This one was taken in Negros Island, Philippines, in the same year.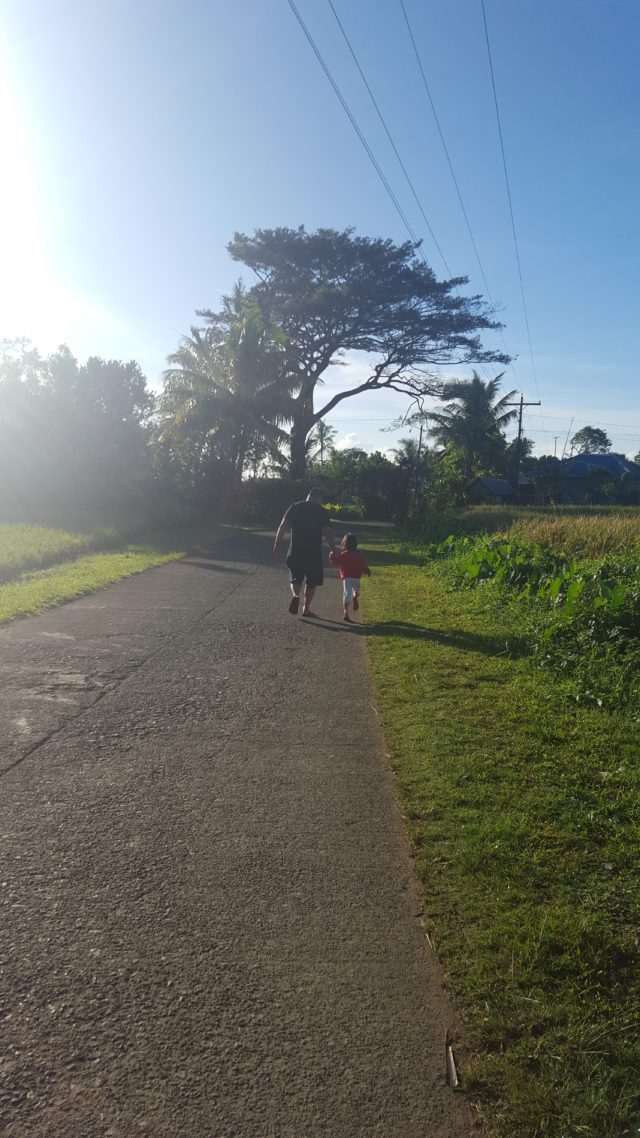 The flower girl strikes again – this was taken during a family wedding last year.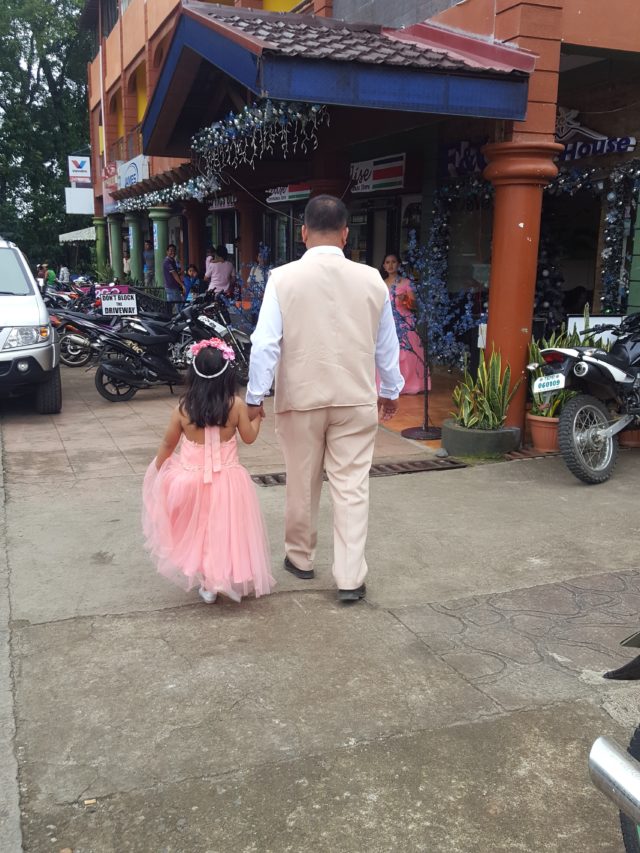 Finally, the collection would not be complete without a "first day at school" pic.