This Scotland fan has easyJet to thank for allowing him to take his Six Nations souvenir home
After Scotland's thrilling Six Nations victory against Italy in Rome, one fan decided to buy a helmet to celebrate, but soon discovered that getting it home was far from a given.
Steven Renwick, 38, is originally from Dundee but currently lives in Berlin. He tries to go to a Scotland away fixture in France or Italy every year with friends, and had cause to celebrate last weekend when Greig Laidlaw's 79th-minute penalty sealed victory over the Italians.
"I was just determined that I would get a Roman helmet but didn't think I would find one to fit. I've got a fairly big head!" Steven told the Press Association.
"It turns out this 'Greek/Corinthian' style fitted perfectly," he continued. "Combined with the kilt and the Scottish flag I was wearing as a cloak, I felt like a Spartan!"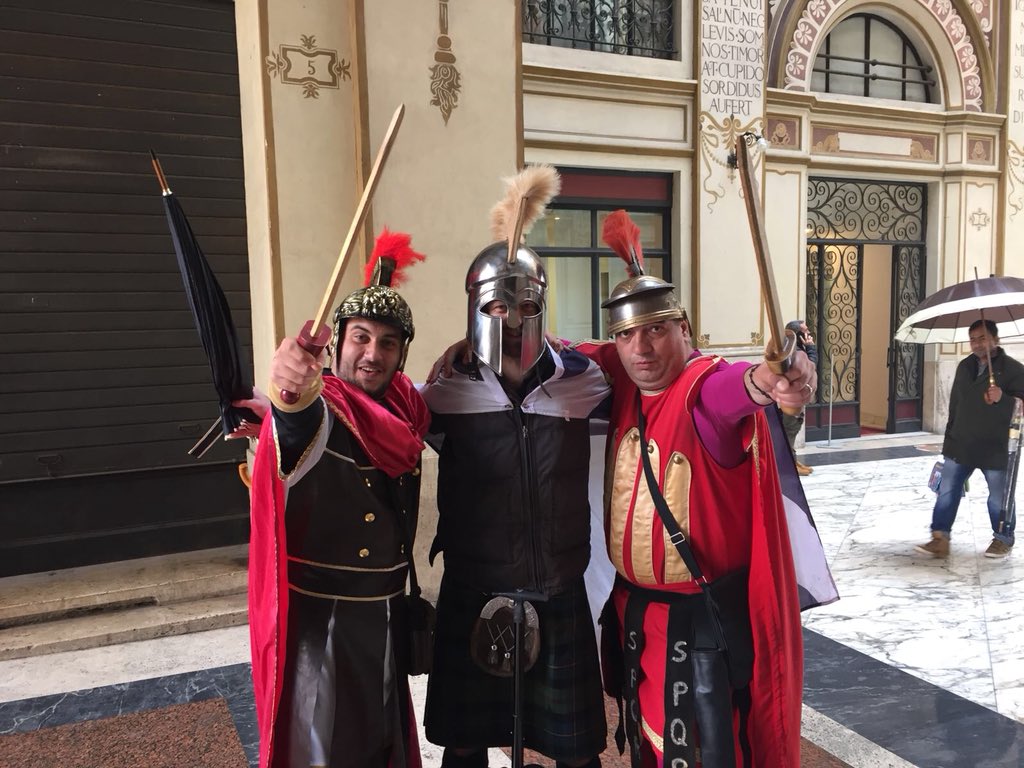 Steven had a wonderful time with his new purchase, staying in Italy for a few days after the game and getting plenty of attention with his new headgear.
But when it came to getting home, how would the airport react to the helmet?
"The airport Twitter account said that I would be able to take it through security, but sadly when I got to the airport the security people disagreed," said Steven.
"Maybe I should not literally have worn the helmet in the airport walking up to the security," he added. "Then I noticed easyJet had a cheap deal to check in my hand luggage, so I just stuffed the helmet in my hand luggage and checked the bag in."
Steven added: "I'm really hoping the Rome airport social media guy didn't get in trouble from the airport security for suggesting I could get through security with my helmet!"
He also said that he had learned something from the experience for future trips to Italy for the rugby.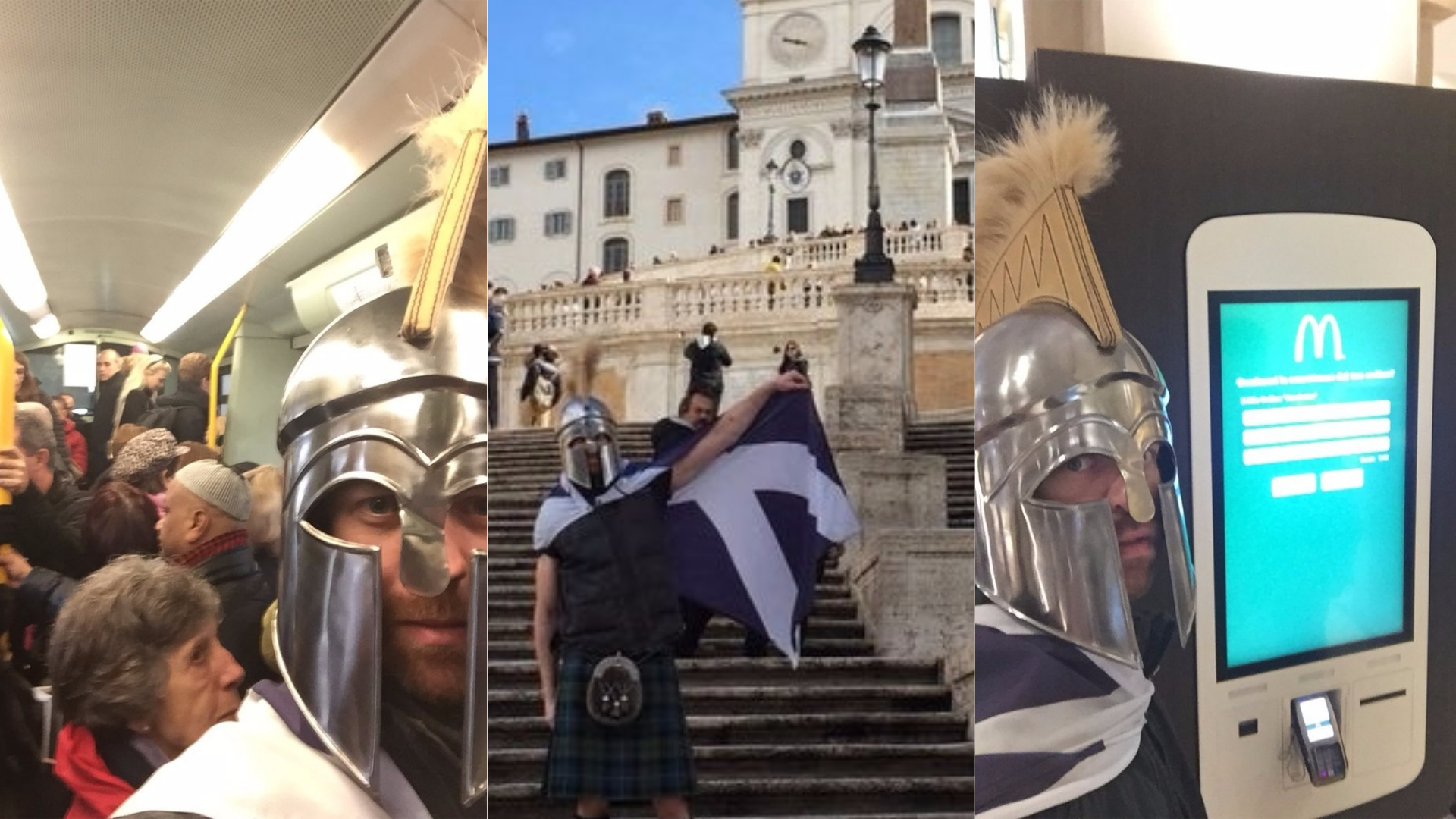 "I'll take it to any more Italian games," he said. "But I'll know to check my luggage in in future!"