Theresa May fist bumped a member of the public and the internet doesn't know what to think
Prime Minister Theresa May set Twitter tongues wagging on Thursday by engaging in a fist bump with a member of the public.
In Salisbury on a visit to the scene of former Russian intelligence officer Sergei Skripal's poisoning, May received flowers and met various members of the public.
When a woman reached out with a closed fist, May got the message and bumped her fist back.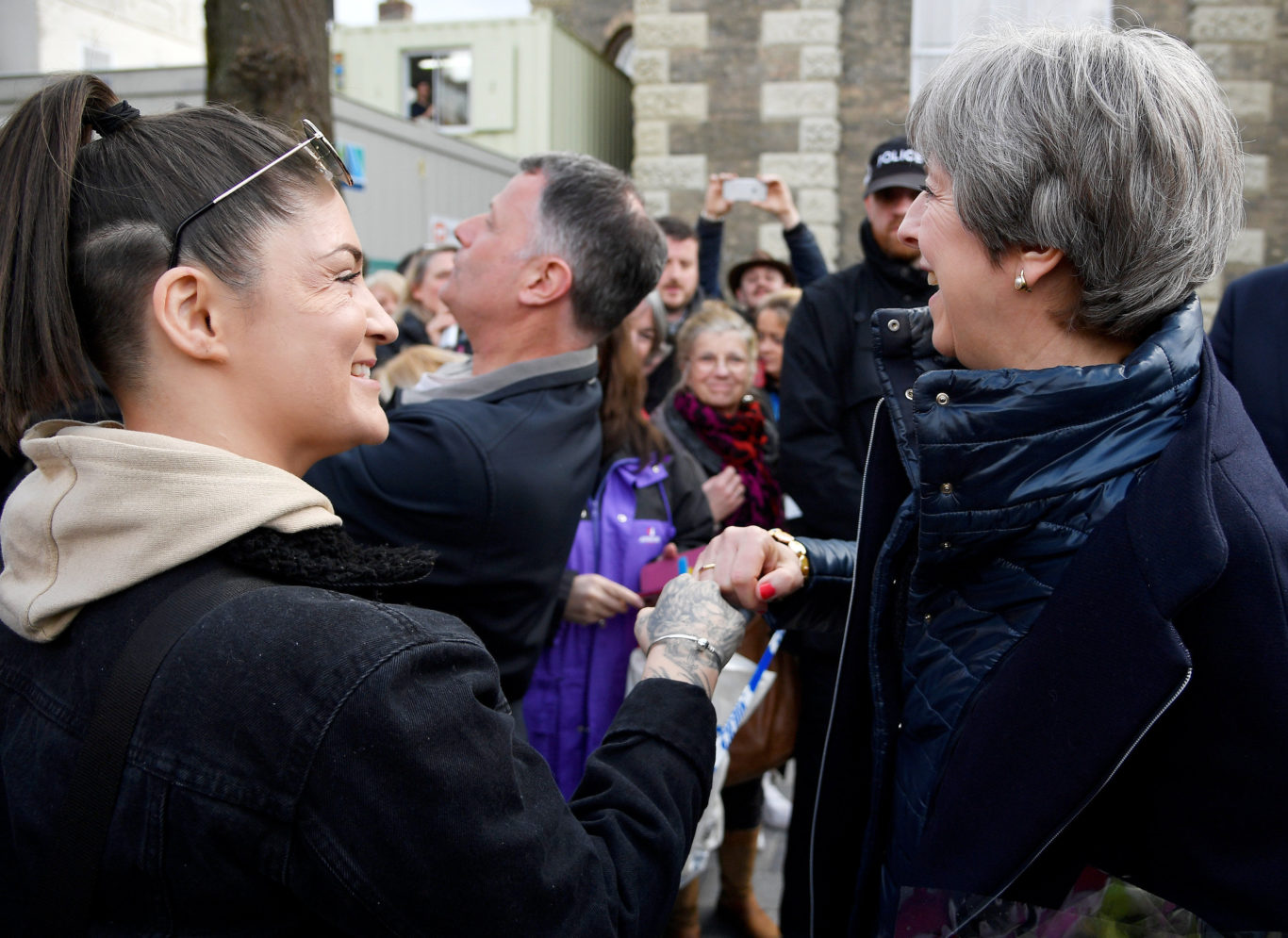 Eagle-eyed TV viewers spotted the exchange and took to Twitter to share their feelings.
Some were delighted by the exchange.
Others found it a bit embarrassing.
In a joint statement released while May was visiting the city, May, US President Donald Trump, France's Emmanuel Macron and Germany's Angela Merkel said they "abhor" the poison attack against Skripal and his daughter Yulia and share the assessment there was "no plausible alternative explanation" other than Russia being responsible.
The leaders called on Moscow to answer all questions about the Salisbury incident and "live up to its responsibilities as a member of the UN Security Council to uphold international peace and security".