Great Britain's flagbearer for the Winter Olympic closing ceremony had his own unique method
Olympic flagbearers usually use one hand or two to support their flag, but Great Britain's flagbearer bypassed both options and went for something a bit different in Pyeongchang.
At the end of a successful Winter Olympics for Great Britain, who won five medals at the 2018 Games, snowboarder Billy Morgan was given the honour of carrying the Union flag into the closing ceremony.
Morgan won GB's fifth medal in the Big Air event, a bronze, and instead of clutching the flagpole with his hands, decided to balance it upon his chin.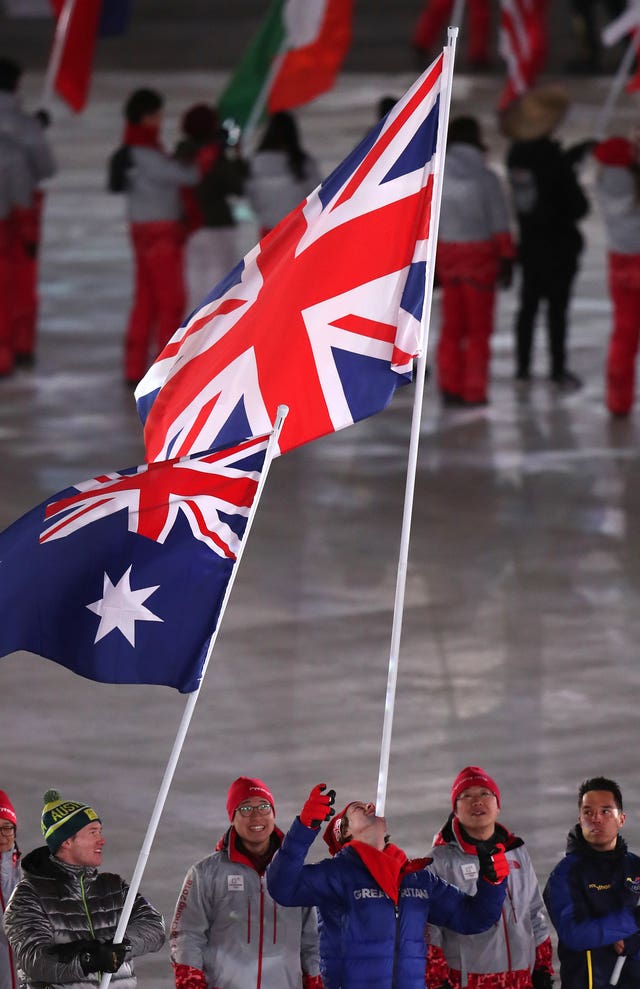 It's an eye-catching look, that's for sure.
Ahead of the closing ceremony, Team GB's measured chef de mission, Mike Hay, admitted to a degree of concern.
"I think Billy will be a great role model," said Hay before the ceremony. "I'm slightly worried he gets the right stadium and carries the flag the right way, but he was humbled and really looking forward to it."
The fans certainly didn't seem to mind his original technique.
Olympic athletes in the past have carried the flag with one arm, an impressive feat of strength.
It takes a certain type of Olympian to do what Morgan did, however.