The 5 best viral football chants heard on the terraces
As Will Grigg caressed the ball into the corner of Claudio Bravo's net, sealing Wigan's historic win over Manchester City in Monday night's FA Cup fifth-round clash, a song immediately and inevitably erupted in the stands.
Here's a look back at some of the fan chants that have gone viral in recent years.
1. Will Grigg's On Fire
Wigan supporter Sean Kennedy's adaptation of from Gala's 90s hit Freed From Desire in honour of Latics striker Will Grigg proved a monster hit since its release in 2016.
The Northern Irish forward was scoring goals for fun that season, but the love for the song spread beyond Wigan, even entering the UK Singles Charts and iTunes' top 10 songs, with the profits going to charity.
Italian popstar Gala herself said she dreamt of one day travelling to Wigan's ground to sing it.
"When I wrote this song I wanted to change the world, it was driven by a strong passion, so whenever this passion is translated to a sport it really makes you happy," she told the Press Association.
2. Salah, Oh Mane Mane
Acting as die-hard Reds fan Kevin Murphy, comedian Richy Sheehy used the tune of The Archies' Sugar, Sugar to allay Liverpool fans' disappointment in losing Philippe Coutinho to Barcelona.
Released just after Coutinho left, Sheehy's cover of the 1969 classic has proved to be rather prophetic with Liverpool fans buoyed by the form of Mohamed Salah, Sadio Mane and Roberto "Bobby" Firmino.
The song's infectious popularity on the terraces has been impossible to avoid and Sheehy released it as a single in recent weeks to raise funds for a young Merseyside cancer patient.
3. Yaya And Kolo Toure
Sometimes the best chants are simple, and they don't get more straightforward than this song about brothers Yaya and Kolo Toure.
To the tune of No Limit by 2 Unlimited – hands up high for Yaya, hands down low for Kolo and repeat.
Becoming particularly popular in 2012 while the Ivory Coast pair were together at Manchester City, the chant has since spread even beyond football and the UK, and is still a classic at the darts today.
4. He's One Of Our Own
Harry Kane's meteoric rise to one of the world's top strikers has been followed all the while by this number from Tottenham Hotspur fans.
Perhaps helped by the rate and consistency of the 24-year-old's scoring record, you'd be pushed to find a week in the footballing calendar in the past two seasons when it's not been heard.
A tribute to the home-grown hero, the Spurs chant is one you might expect to hear at the World Cup in Russia this year too.
5. Steve Gerrard, Gerrard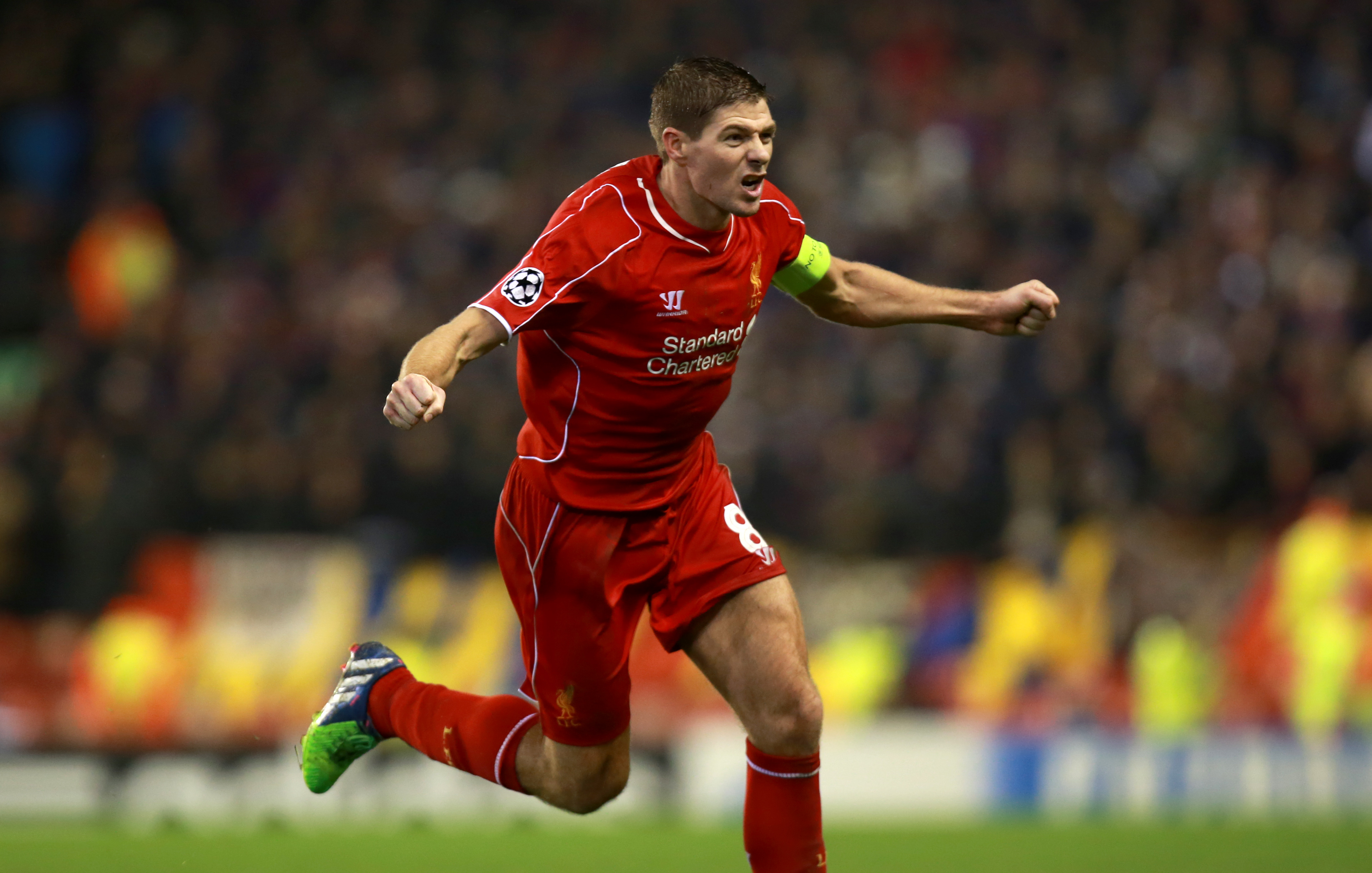 There aren't many players who continue to be have songs chanted about them years after their retirement, but Gerrard's is one that has not only lasted but also in more than one form.
To the tune of Doris Day's Que Sera Sera, the song started as one in celebration of the former Liverpool captain's ability to "pass the ball 40 yards" and being "better than Frank Lampard".
Unfortunately for Stevie, opposition fans later rehashed the song in memory of his famous slip that appeared to cost the Premier League title in 2014 – and is still used to taunt Liverpool fans to this day.