Singing in the rain: Busker belts out opera tunes in Glasgow
An opera-singing busker brightened up a wet day in Glasgow as he belted out classic tunes for the public.
The man appeared to sing live on Royal Bank Place in the city centre during lunchtime on Wednesday.
The performance included a rendition of O Sole Mio – famously sung by Pavarotti and reworked for a Cornetto advert in the 1980s.
Richard Craib, who filmed the spectacle, said: "We heard his voice travel down Buchanan Street.
"When we got there it was quite a surprise to see an older gentleman sitting there.
"He was putting a smile on everyone's face."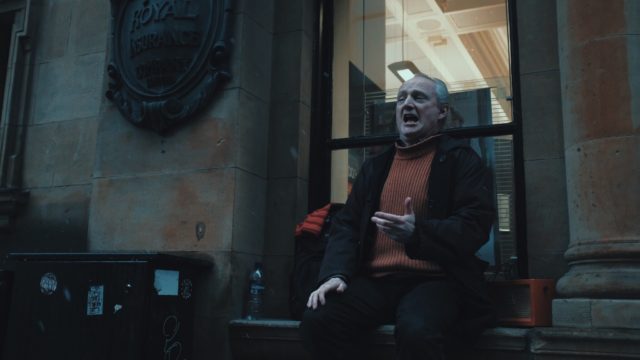 Student Gabrielle Newton said his singing made her feel like she was in Italy.
She added: "He was really good, he was just down a side street so I could hear it but didn't see him for ages.
"We were just a bit shocked, it felt like I was in Italy or something.
"When I seen him I just thought it was cute."