This time lapse of record snowfall in Pennsylvania will make you feel cold just watching it
If anybody in Erie, Pennsylvania was dreaming of a white Christmas this year they most certainly got it.
That's because Christmas Day 2017 saw an all-time daily snowfall record in the city, with 34 inches falling on December 25, and another 24.5 inches by Tuesday night.
That's a lot of the cold stuff, and Pennsylvania web marketing company Epic Web Studios caught it on camera.
Filmed from 9am on Christmas Day to 6am on Boxing Day, the video shows snow falling over a 21-hour period.
Forecasters in the US warned of sub-zero arctic air and dangerously cold wind chills across much of the country as snow continued to pile up.
Erie issued a snow emergency, citing "dangerous and impassable" roads, and asked residents to stay off the streets, while state police and the state's department of transportation urged people to avoid travel, citing poor visibility and deteriorating conditions.
Furthermore, meteorologists warned that frostbite is possible in some parts of the country with as little as 30 minutes of exposure.
Snow ploughs descended on the Erie area and Pennsylvania governor Tom Wolf sent 21 National Guard troops driving Humvees and other such vehicles to help with the emergency response and transport essential emergency services and hospital employees.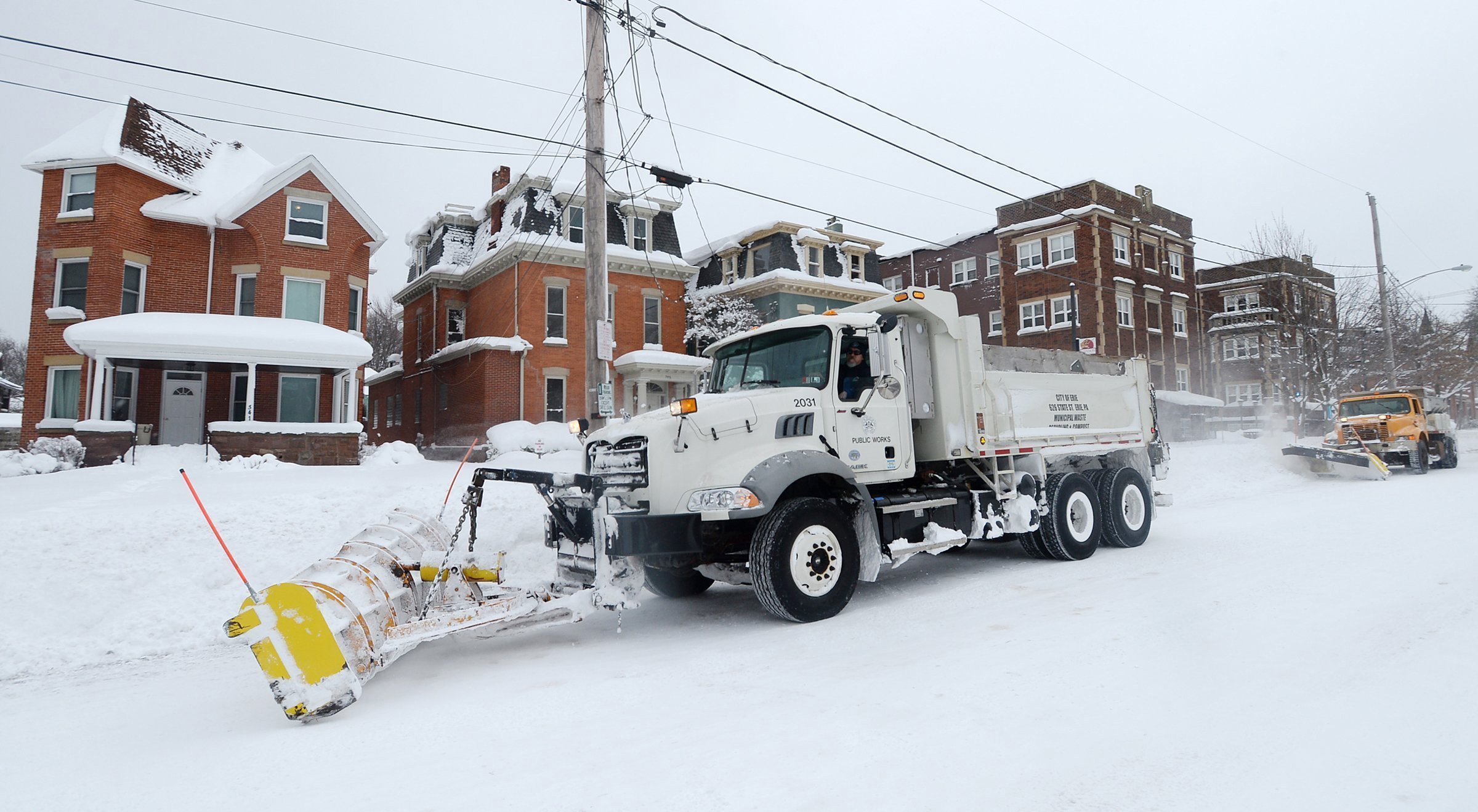 Erie county executive Kathy Dahlkemper said things were under control as well as could be expected, considering the heavy snowfall.
"We're used to a lot of snow here in Erie, but this is unprecedented, the amount we got," she said.
Epic Web Studios' live webcam in Erie can be viewed here.