This is what Christmas has looked like in Downing Street over the decades
Christmas might be a time for "peace on Earth and goodwill to all" but it's also a time for reminiscing, watching The Great Escape, and reliving Christmases gone by.
Here we take a walk down memory lane, or rather Downing Street, to feel nostalgic and festive at the same time.
1983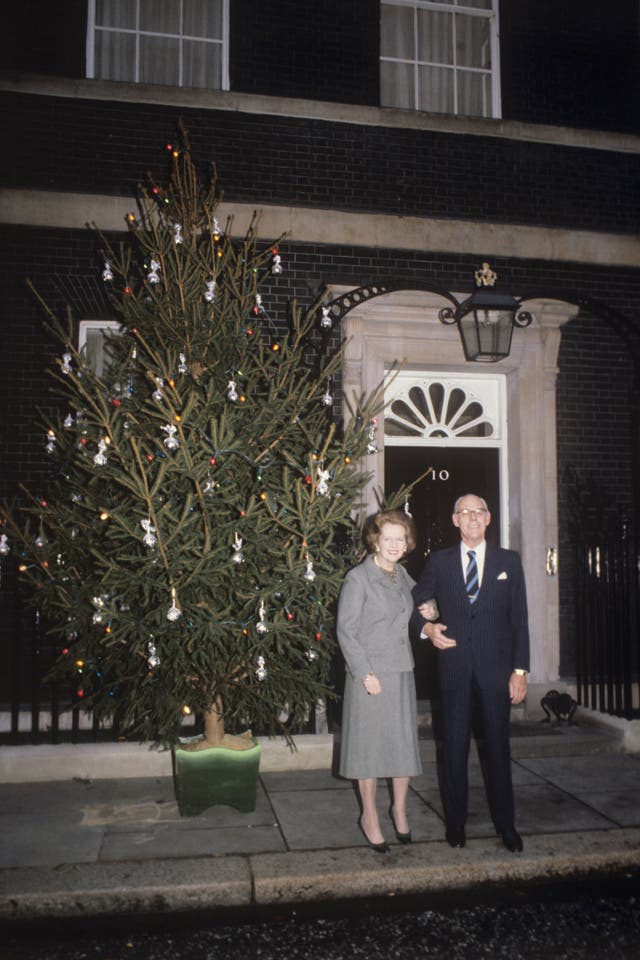 Margaret Thatcher spent 11 Christmases as Prime Minister. Here she is with her husband Denis in 1983.
1995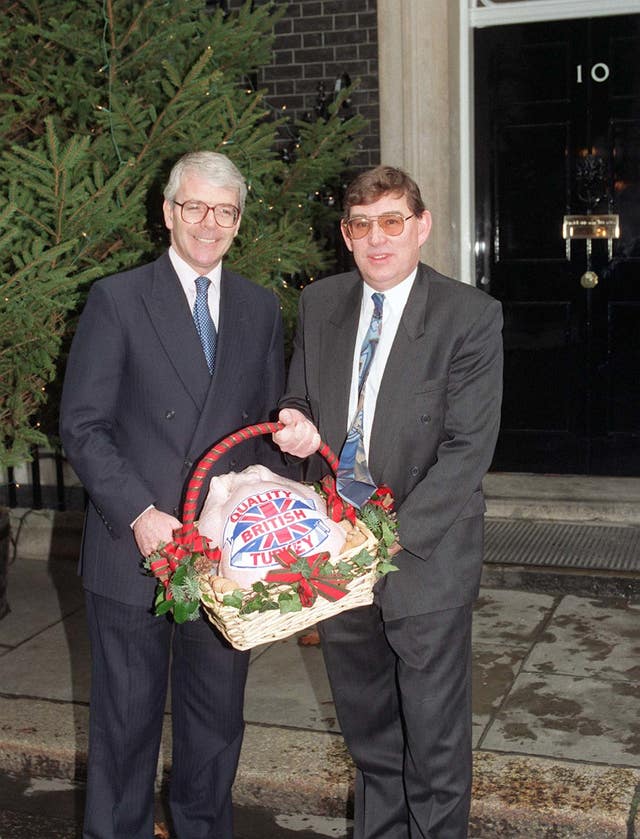 Here's John Major receiving a traditional gift of a turkey from the British Turkey Federation. Downing Street's black door and the festive tree are just visible in the background.
It's a time-honoured tradition – a turkey has been presented to the Prime Minister by the organisation since the days of Sir Winston Churchill.
1998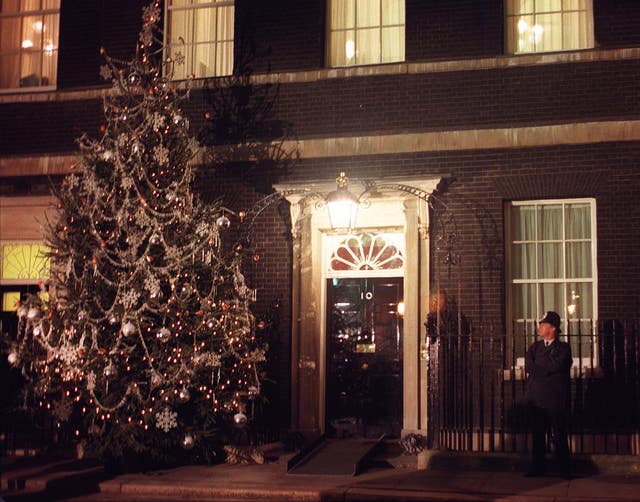 The lights on the 20ft tree were turned on by Cherie Blair, wife of then PM Tony Blair, along with two of their children, Euan and Kathryn, and actress Linda Robson.
2002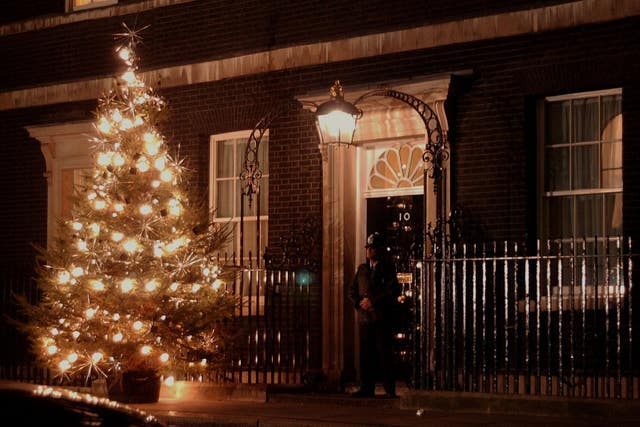 Cherie Blair performed the switch-on duties again in 2002. Behind the scenes, Downing Street staffers sent 1,260 cards from the Prime Minister, his wife and family. In contrast, US President George W Bush sent a record one million cards the same year.
2004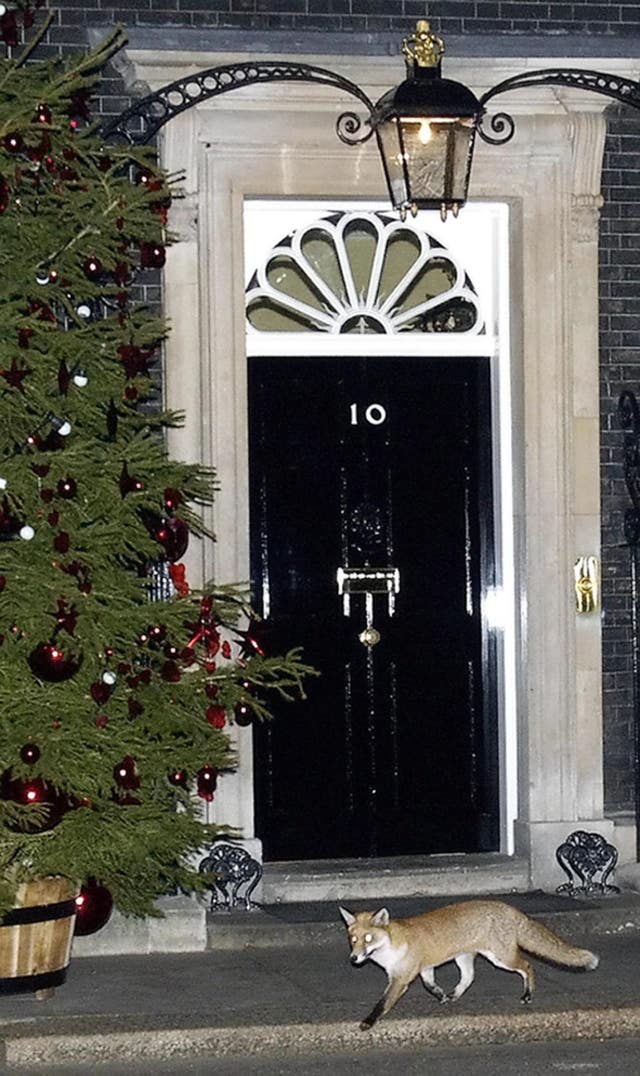 Christmas cards tend to feature reindeer, robins and even polar bears but here, a fox nipped past the Number 10 Christmas tree in 2004.
2008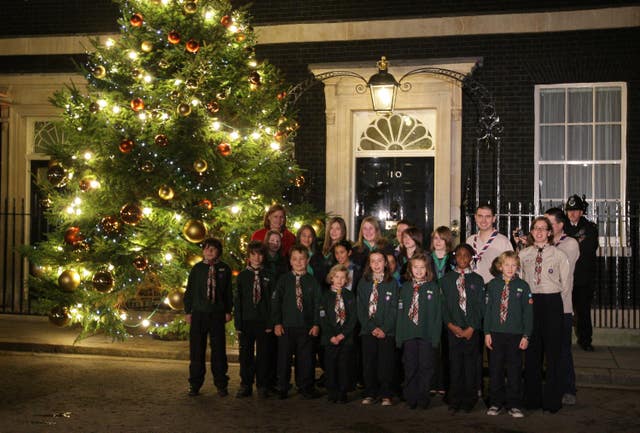 For Gordon Brown's second Christmas at Number 10, his wife Sarah turned on the lights with the help of a group of Guides.
2010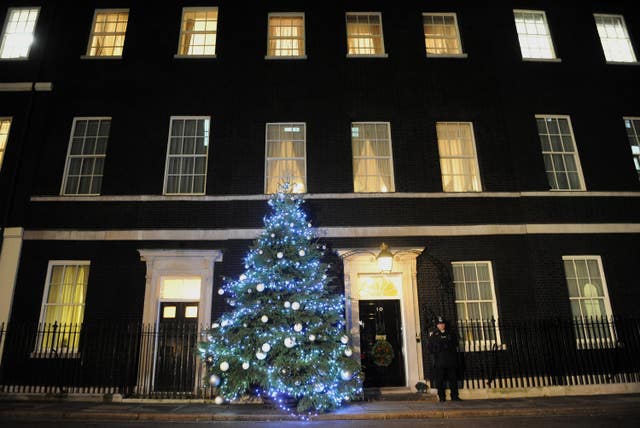 After David Cameron became PM in 2010, the tree outside Number 10 was decidedly bluer than it had been in the previous 13 years.
2012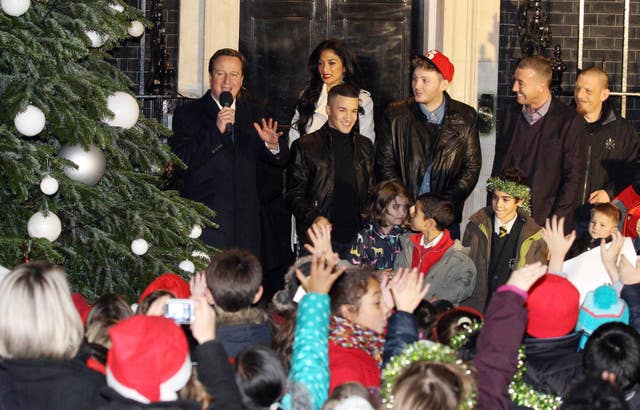 The famous door has served as the backdrop for meetings of world leaders, but in 2012 David Cameron was joined by three X Factor finalists – Jahmene Douglas, Christopher Maloney and eventual winner James Arthur – plus judge Nicole Scherzinger as the lights were turned on in front of hundreds of schoolchildren.
Among the baubles was one in support of the Alzheimer's Society.
2015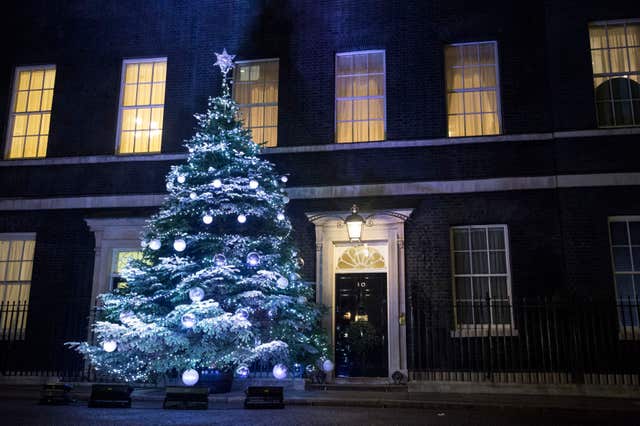 The 2015 tree included a special black bauble which has the number 10 on it in the same style as the front door.
2017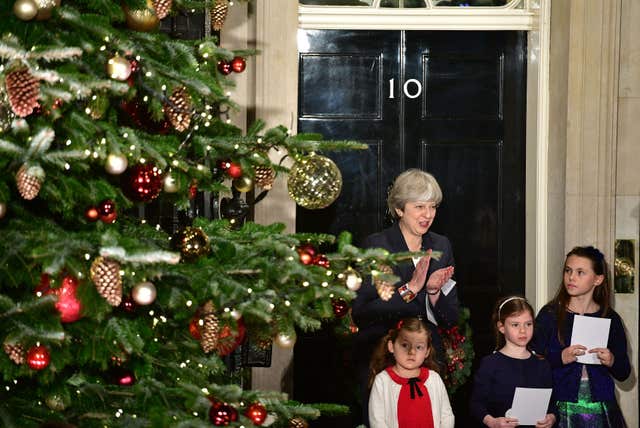 For Theresa May's second Christmas as PM she stuck with a tradition she's had since becoming an MP – running a competition to design her Christmas card which is open to children in her Maidenhead constituency. The winning designers were among those invited to Downing Streets for the lights switch- on.
If all this has left you feeling festive, you can buy a Number 10 Downing Street decoration. It costs £18.95 and is available from the official Parliament shop.